Record Store Day 2020 "RSD Drops" Finally Approaching!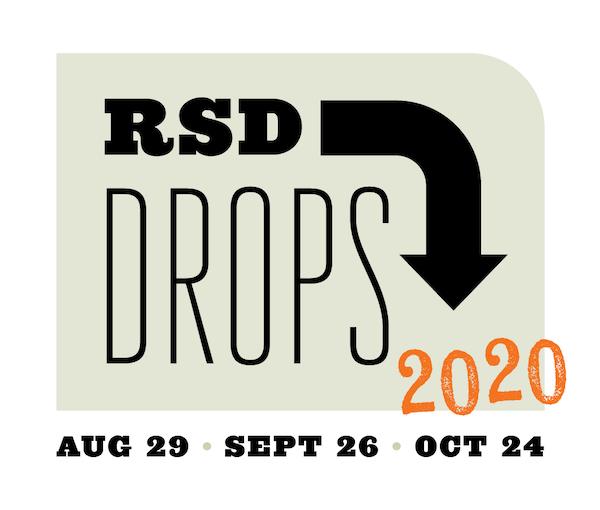 After two COVID-19-induced delays, Record Store Day 2020 is finally (sort of) happening. Instead of the usual huge event, in an attempt to "socially distance" RSD, the releases will drop on three Saturdays over as many months. These "RSD Drops" occur August 29, September 26, and October 24, and in my opinion might fail the social distancing test. In particular, the August 29 drop has
huge
releases with diverse audiences; I predict that this first drop will be rather busy, leaving the latter two far emptier. I'll be lining up early at Music Millennium on August 29 (last year's event at Everyday Music was unsuccessful) for a large set of releases. Here are this year's most noteworthy RSD items:
August 29
David Bowie - I'm Only Dancing (The Soul Tour '74)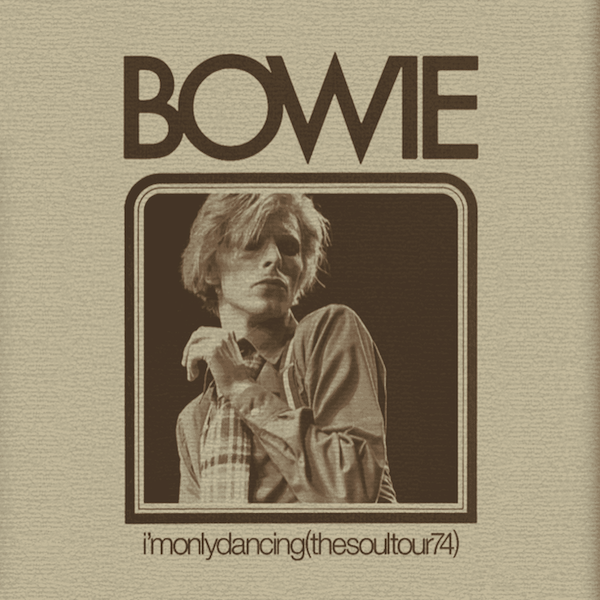 During the second leg of the 1974 Philly Dogs tour (itself the rebranded version of the Diamond Dogs tour), having recruited some of the musicians from the sessions that became Young Americans, David Bowie veered further into a Philly soul sound. The RSD2017 release Cracked Actor captured an early Los Angeles show, which served as a transitional period between the contemporarily released David Live's sound and this new RSD2020 release, I'm Only Dancing. Sourced from "recently discovered" archive sources, I'm Only Dancing uses a mid-October Detroit show with encores taken from the tour's penultimate concert in Nashville. Available in limited 2LP and 2CD configurations, I'm Only Dancing marks the long overdue first official release of any "Soul Tour" material, filling arguably the biggest hole in Bowie's live cannon. (Note: there are also RSD LP and CD releases of the 1996 ChangesNowBowie live-in-studio session, although it's musically insignificant and not worth mentioning separately).
Tyler, The Creator - Cherry Bomb / Cherry Bomb (The Instrumentals)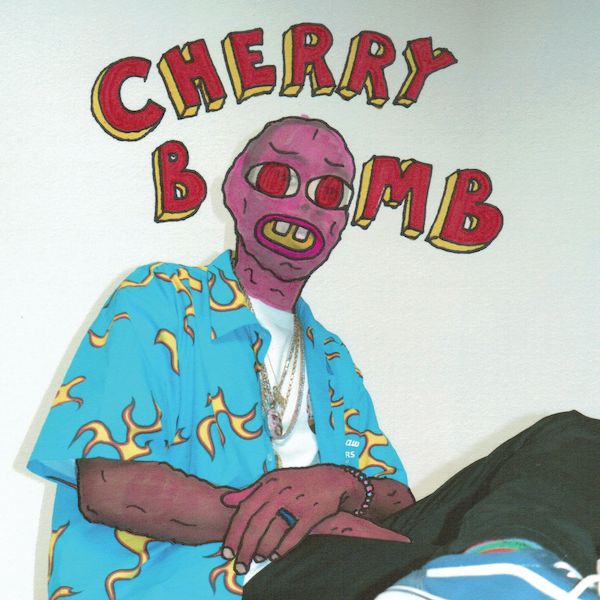 Long promised but never delivered until now, an official vinyl release of Tyler, The Creator's 2015 album Cherry Bomb finally arrives in stores. The main album is an RSD First release limited to 7250 copies on 2LP translucent red vinyl (standard black vinyl presumably available later), but there's also an RSD Exclusive 2LP of the instrumental album on opaque pink vinyl limited to 4500 copies. The main album only uses the standard "flame shirt" cover, though the instrumentals LP has the alternate "Chur Bum" cover. It remains to be seen if US and EU pressings will vary, or if the eventual wide release will utilize the other cover variants. Still, this means that all of Tyler's albums except Bastard now have official vinyl editions.
Pink Floyd - "Arnold Layne (Live 2007)"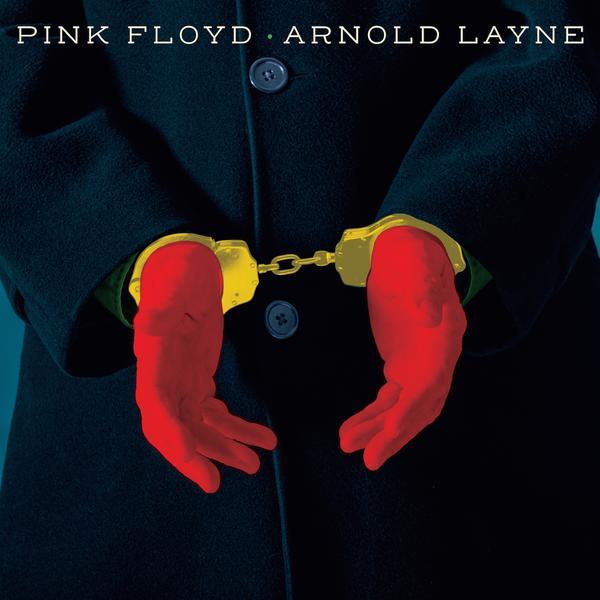 Sony/Legacy will drop a 7" of the last Pink Floyd live performance of their first single, "Arnold Layne." Recorded at the May 2007 Syd Barrett Tribute Concert, the final trio incarnation of the band is joined by Jon Carin on keyboards and Ride's Andy Bell on bass. The 7" has a B-side art/lyrics etching, and 7400 copies will be available.
Charli XCX - Vroom Vroom EP
Previously only available in a (now extremely rare) signed webstore edition of 1000 copies, Charli XCX's SOPHIE-produced Vroom Vroom EP gets a 12" 45rpm clear vinyl repress of 2000 copies. Her vinyl pressings typically sound phenomenal, so I expect nothing less of this one.
Slint - "Breadcrumb Trail" / "Good Morning, Captain"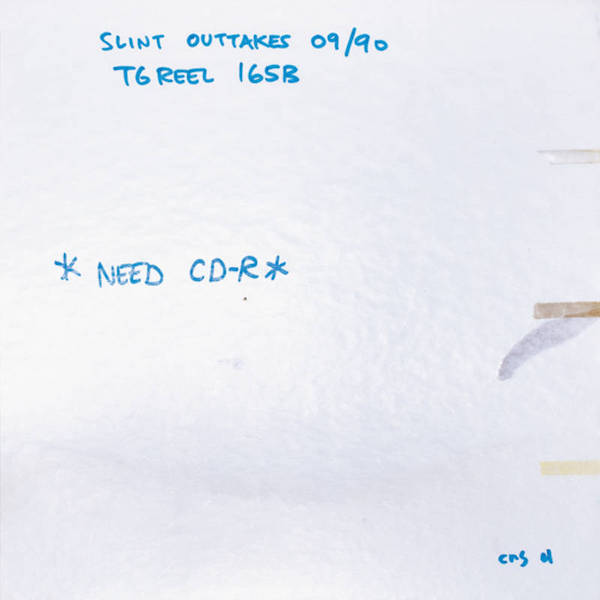 For as much as the 25th anniversary reissue of Slint's Spiderland includes, it doesn't include all the important material. Previously unreleased alternate mixes of "Breadcrumb Trail" and "Good Morning, Captain," supposedly drier than those on the finished math rock classic, are on a new 45rpm 12" single. Cut by Bob Weston at Chicago Mastering Service, the single limited to 2500 comes on clear vinyl with a glow in the dark slipmat.
Billie Eilish - Live At Third Man Records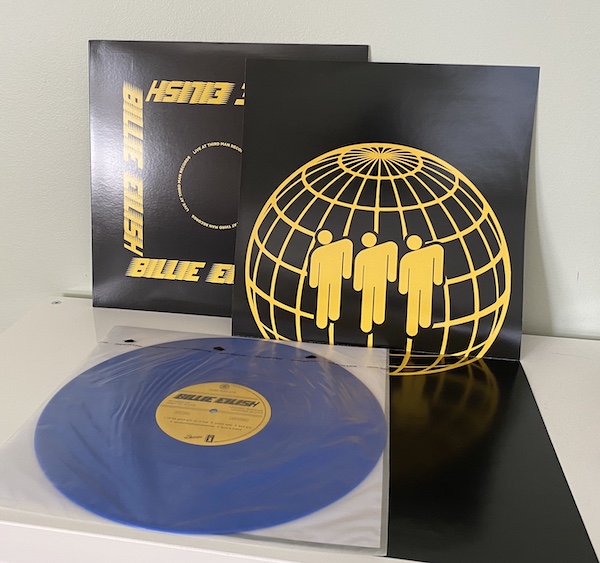 Originally a limited storefront-only Third Man release, Billie Eilish's live acoustic set at TMR Nashville's Blue Room now gets a wider release of 17,000 copies via Interscope. The original Third Man release is D2D, and save for minor design changes and a new poster, this reissue should be identical. Eilish's debut album last year sold 176,000 vinyl copies, or 2-3 times as many as any new album in its release year since the vinyl revival began. This can be attributed to her fervent fans obsessively buying every color variant, but that's still a lot of copies (as a casual listener, I bought one copy of the standard edition). While shoppers can be distanced at RSD Drops, it could be hard to enforce rules on potentially long lines. Having quite a few big releases on the August 29 drop might defeat the purpose of spreading out RSD events; most of the pop and rock record-buying audiences are likely interested in at least something from this drop.
Gorillaz - G-Sides and D-Sides
Parlophone will reissue Gorillaz' never before on vinyl releases G-Sides and D-Sides in editions of 15,000 copies. Respectively comprised of B-sides, remixes, and outtakes from the self-titled first album and Demon Days, the single LP G-Sides and the mammoth triple album D-Sides are pressed on 180g vinyl and listed as RSD First releases. RSD First releases that appear standard are usually distinguished by a foil stamped number, although no distinguishing features here are mentioned.
Lennon/Ono with the Plastic Ono Band - "Instant Karma"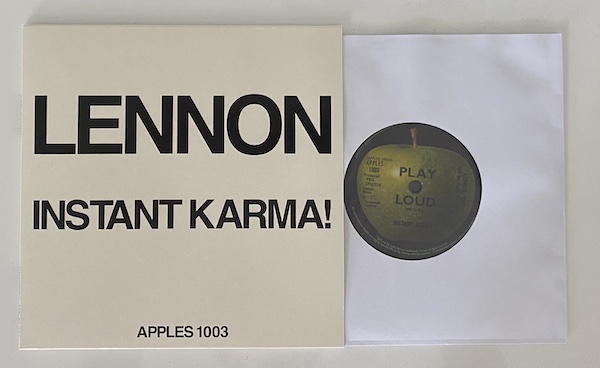 Seemingly done the same way as the 2018 Imagine "ultimate mixes' box set, there's a 7" "ultimate mixes" single of Lennon/Ono's "Instant Karma" (and if replicating the original single as advertised, it will also include "Who Has Seen The Wind?"). Limited to 7000 copies, the sleeve is supposedly a "faithful reproduction of [the] original UK sleeve."
The Weeknd - My Dear Melancholy,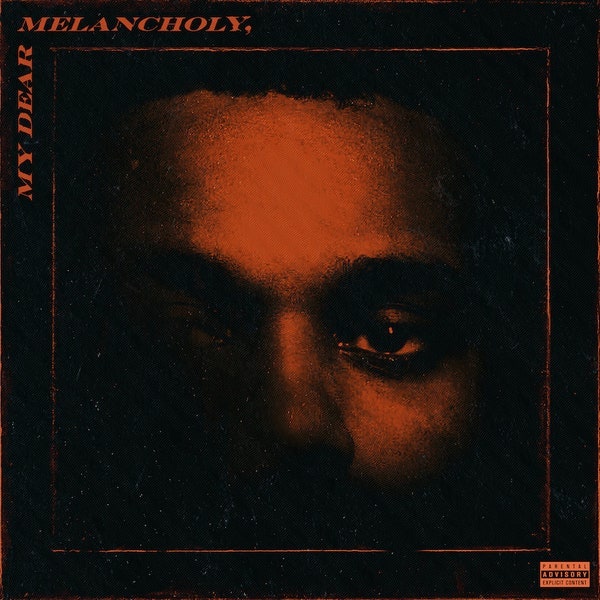 It's far from his best work, but as mentioned in my modern vinyl bootlegs feature, the Weeknd's 2018 project My Dear Melancholy,'s received several LP bootlegs since its initial release. After several delays, the EP officially drops on vinyl with an etched B-side. It's marketed as an RSD First release limited to 3000 copies.
September 26
Bill Evans - Some Other Time: The Lost Session From The Black Forest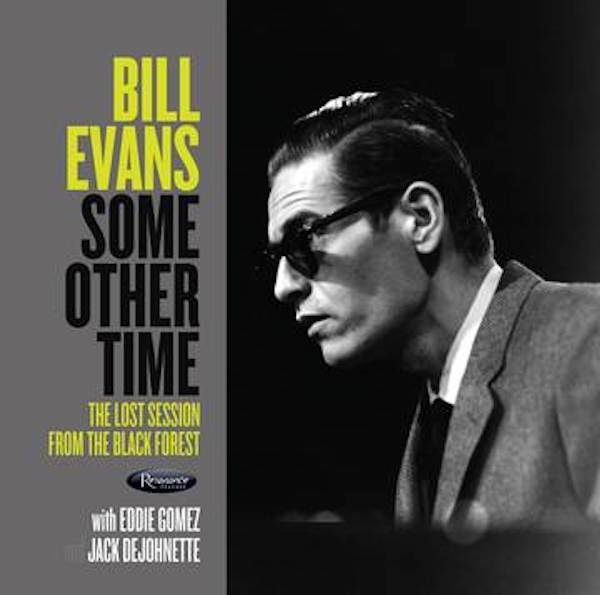 If you're unwilling to buy the DSD download or CD, there's now a repress of Resonance's Bill Evans Some Other Time live 2LP, originally released for RSD 2016. The first edition of 4000 now commands high aftermarket prices but expect this one to only cost $50 (compared to $150+). Due to the repress' alternate cover, investment-obsessed collectors with the original can still sleep comfortably; otherwise, the 2020 edition is identical to the 2016 one.
Screamin' Jay Hawkins - …What That Is! and Because Is In Your Mind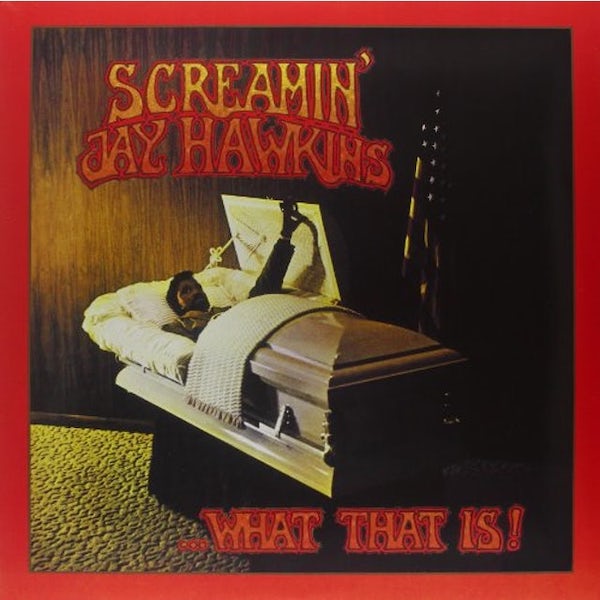 Third Man will reissue two later-career Screamin' Jay Hawkins albums, 1969's …What That Is! and 1970's Because Is In Your Mind. There appears to be a wide black vinyl release forthcoming, but the color variants (fluorescent orange for …What That Is! and opaque white/blue mix for Because Is In Your Mind) are exclusive to RSD. Both albums are pressed on 180g vinyl at TMP and housed in direct-to-board jackets.
The Doors - The Soft Parade: Stripped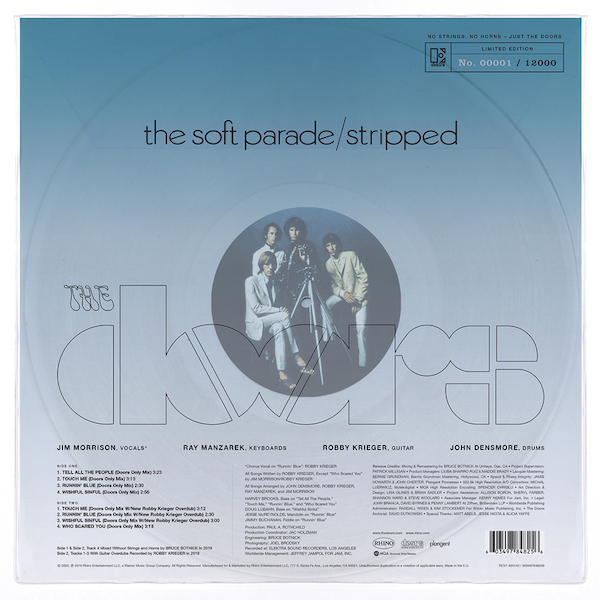 By now, an over-pressed Doors album featuring material just released on CD is RSD tradition. Despite the 2020 chaos, this year is no different, with The Soft Parade: Stripped dropping on vinyl. This mix, released on MQA-encoded CD in last fall's The Soft Parade deluxe set, removes the horns and adds a few new Robby Kreiger guitar overdubs. "Limited" to 12,000 copies likely to soon appear in bargain bins, the exact pressing details are unknown (but it could possibly be a Bernie Grundman cut from a hi-res file).
Paul McCartney - McCartney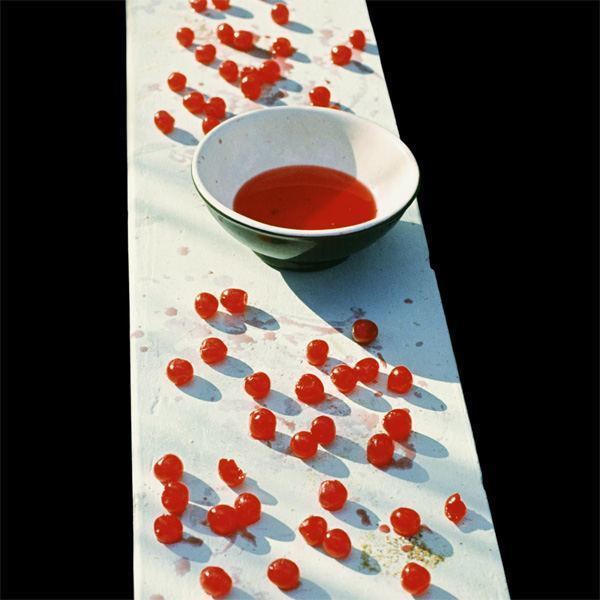 For those who missed the other 124 vinyl pressings, Paul McCartney's self-titled debut solo album gets yet another reissue, this time in a half-speed mastered edition. Miles Showell at Abbey Road Studios used the original master tapes to make a vinyl-specific hi-res transfer without digital peak limiting. (Steve Rooke and Guy Massey mastered the currently available pressing cut at normal speed.) It's advertised as an RSD First release of 7000 copies – there is no info on if it's numbered, on colored vinyl, part of a 50th anniversary extravaganza, or whatnot.
The Notorious B.I.G. - It Was All A Dream: The Notorious B.I.G. 1994-1999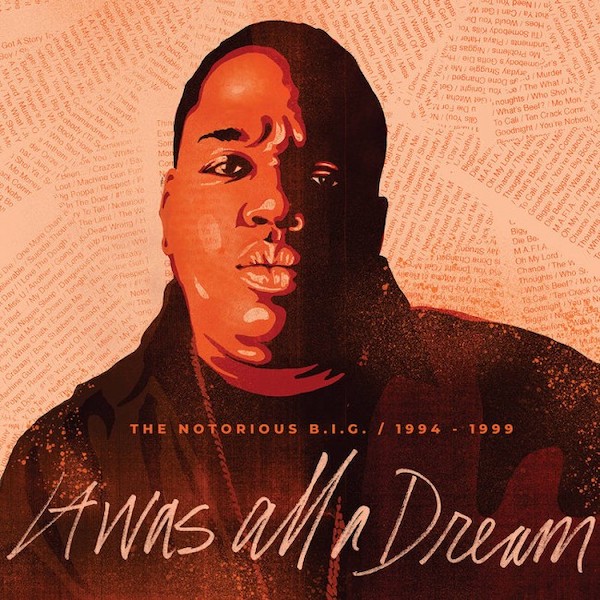 Although the individual albums are easily and affordably available, a new 9LP box set entitled It Was All A Dream collects the Notorious B.I.G.'s core albums pressed on clear vinyl. Including Ready to Die, Junior Mafia's Conspiracy, Life After Death, and Born Again (the latter thankfully the only Frankensteined posthumous release included), the set with new liner notes is limited to 2000 units.
October 24
Booker T and the M.G.'s - McLemore Avenue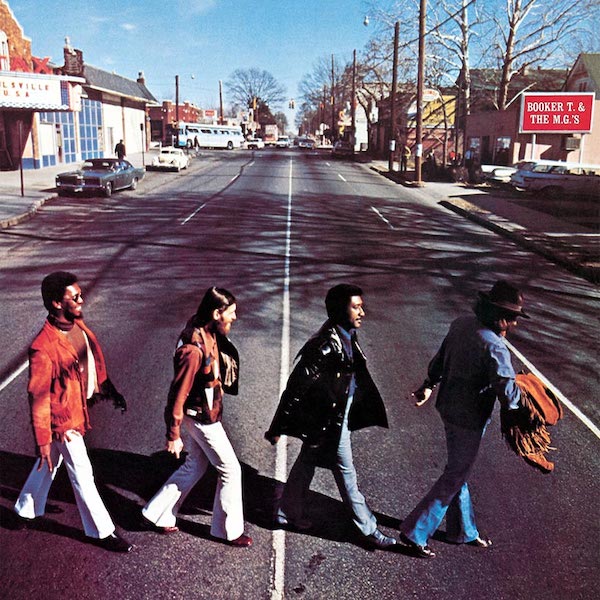 Continuing Craft's AAA reissue series of lesser-beloved titles is Booker T. & The M.G.'s McLemore Avenue, the Stax house band's 1970 Abbey Road tribute album. Jeff Powell at Take Out Vinyl cut the LP, pressed at Memphis Record Pressing and packaged in a tip-on jacket. If last year's Albert King Born Under A Bad Sign reissue is any indication, the 2500 copies of McLemore Avenue will sell extremely fast.
Lou Reed and John Cale - Songs For Drella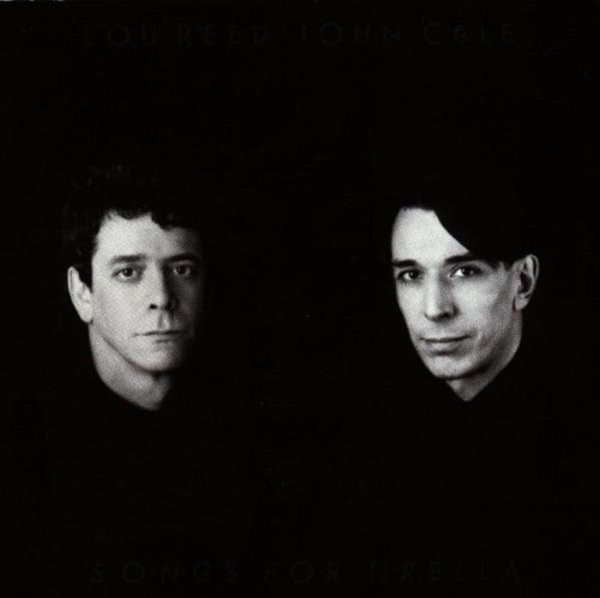 For the first time since its original release, Rhino will reissue Lou Reed and John Cale's collaborative 1990 Andy Warhol-themed song cycle Songs For Drella. Limited to 8000 (or 8500 – the exact number is unclear) copies, the 53-minute album is now spread over three sides with a side D etching.
Miles Davis - Double Image: Rare Miles From the Complete Bitches Brew Sessions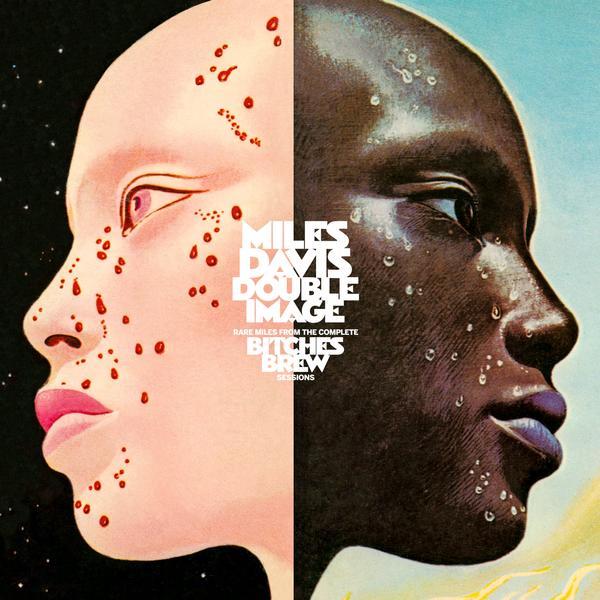 Much like last RSD Black Friday's Early Minor: Rare Miles From the Complete In A Silent Way Sessions LP, a 2LP of Miles Davis Bitches Brew outtakes will grace record store shelves. It features 10 tracks and is limited to 6000 copies on opaque red vinyl. While nothing can be confirmed about this record, it'll likely be produced similarly to Early Minor. That was cut at SST from the Mark Wilder digital masters and pressed at MPO; the sound is average and the pressing decent, but the jacket is quite flimsy. For the relatively low retail prices, though, the quality is acceptable.
Freddie Gibbs & Madlib - Piñata: The 1974 Version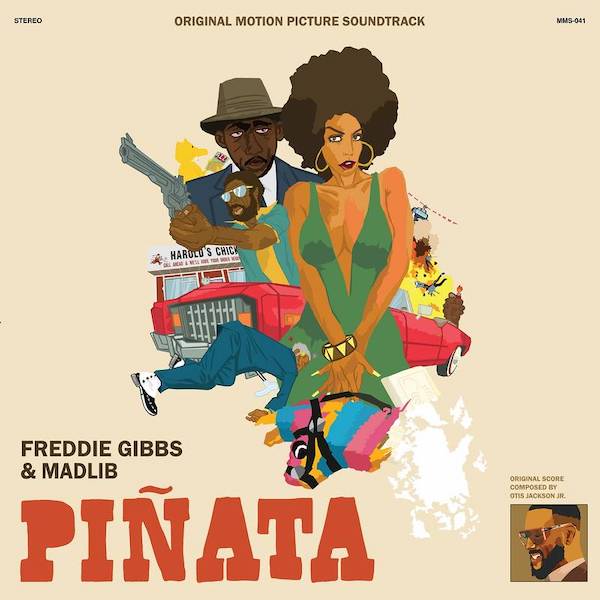 If two LPs of revivalist boom bap reasonably bores you, a slightly abbreviated single disc edition of Freddie Gibbs and Madlib's 2014 album Piñata drops October 24. With a Blaxploitation-themed alternate cover (hence the "1974 version" title), the LP limited to 2000 copies is an Alchemy 1/2 speed cut, appropriate for its 50-minute runtime.
The Rolling Stones - Metamorphosis UK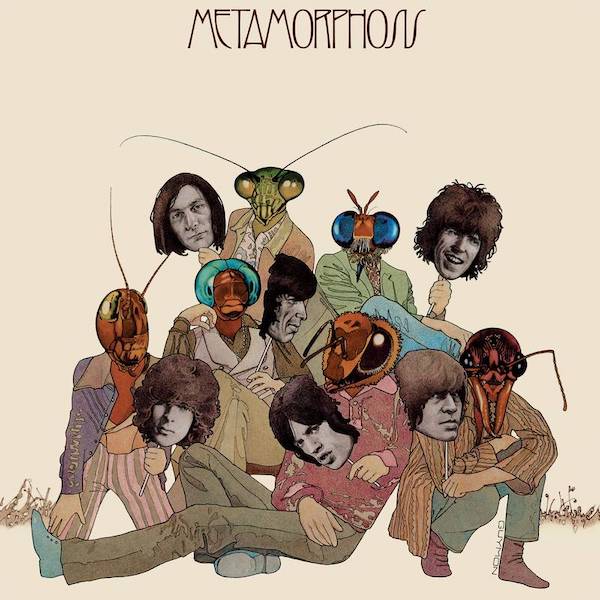 First released in 1975 to combat bootleggers, ABKCO will reissue the full-length UK version of Rolling Stones' 1975 rarities collection Metamorphosis (containing pre-Sticky Fingers outtakes). It's unknown if this RSD pressing of 7600 units is a new remaster, but it's pressed on "hunter green" vinyl and comes with a full-color iron-on album art t-shirt transfer.
Grateful Dead - Buffalo 5/9/77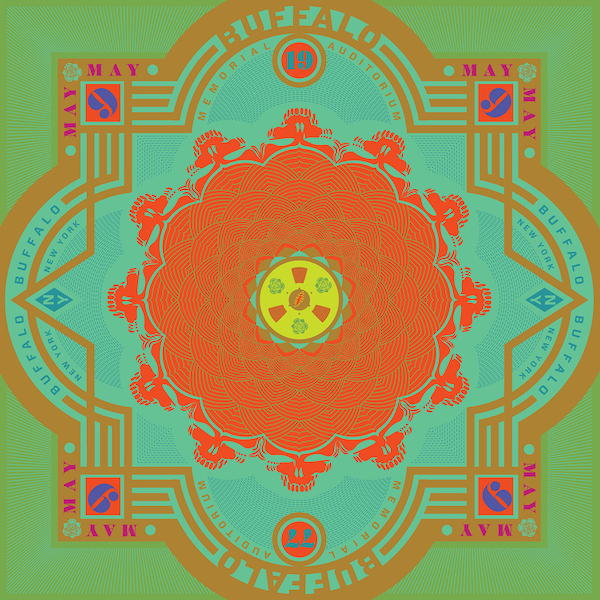 Latest in the never-ending string of Grateful Dead live album box sets is their May 9, 1977 show at the Buffalo Memorial Auditorium. Transferred by Plangent using its analog preamps and remastered by Jeffrey Norman, the concert is spread over 5 LPs with a side 10 etching. There will be 7700 available copies. (Note: for those wondering, RateYourMusic lists 223 official Dead live albums. While this count may not be exact, it's a helpful estimate for those scientifically calculating how many more live Dead LPs are necessary.)
Due to COVID-19 safety measures varying by location, call your local RSD-participating stores in advance for information regarding shopping rules and release stock.
(Malachi Lui is an AnalogPlanet contributing editor, music lover, record collector, and highly opinionated sneaker enthusiast. Follow him on Twitter and Instagram: @MalachiLui.)
<!- ------------------------------------>