Record Store Day, Black Friday Edition, Offers a Wide Variety of RSD Exclusive and RSD First Titles on November 24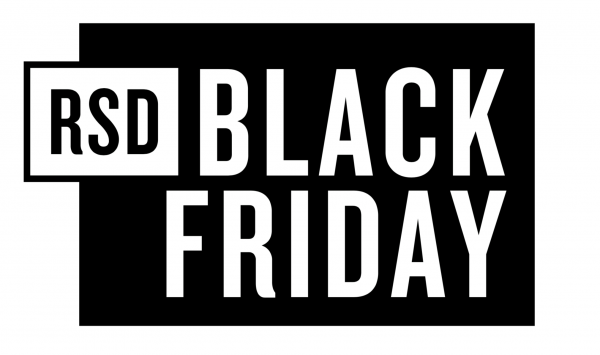 We're always excited when the next round of Record Store Day titles is announced, and this week has already seen a flurry of notices about a slew of great Black Friday RSD Exclusive and RSD First titles that will be available at participating Record Store Day shops on November 24.
The entire RSD Black Friday list — circa 175 announced titles, as of this posting — can be accessed right here, via either a web page or a downloadable PDF, but I wanted to highlight a number of them that are already on my personal high-interest list. (And, yep, we'll review a good number of them too when the time comes!)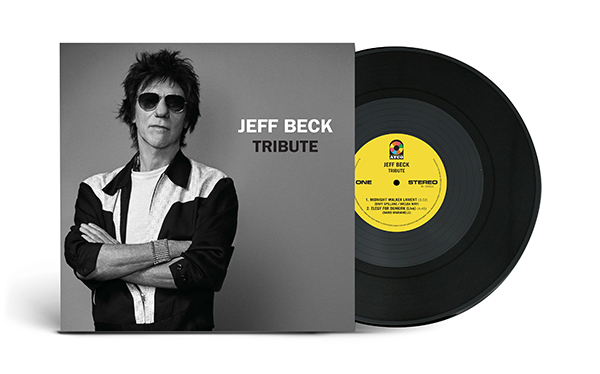 First up for me is the Jeff Beck Tribute EP from ATCO/Rhino, which will be an RSD Exclusive released on 140g black vinyl in a limited edition — though, in this particular case, that limited-run amount has not yet been specified (the only title on the RSD list not to list its quantity cap). All three songs on the Tribute EP are making their vinyl debuts. On Side A, "Midnight Walker Lament" combines the instrumental "Midnight Walker" from 18, Beck's July 2022 ATCO LP with Johnny Depp, along with a spoken word poem by longtime Beck vocal collaborator Imelda May as Track 1, and then a live version of "Elegy for Dunkirk" featuring Jeff and singer Olivia Safe as Track 2. On Side B, a blistering live version of "Going Down," recorded in Paris with Beck backed by bassist Rhonda Smith, drummer Jonathan Joseph, vocalist Jimmy Hall, and guitarist Carmen Vandenberg, takes up the entire side. An absolute must have, imo.
Next, we have the 140g 3LP black vinyl 30th Anniversary Deluxe Edition of Los Lobos' May 1992 release Kiko from Slash/Rhino, which is slated as being a limited edition of 5,500 copies. This RSD Exclusive version of Kiko has been cut to lacquer by Dave McNair, and the original 16-track LP is now sequenced across two discs "for improved fidelity" (their words). The third LP consists of eight previously unreleased demos that are subtitled "Kiko Session Outtakes." My copy of Mobile Fidelity's 2014 180g 1LP version of Kiko — which, as I recall, sounded quite fabulous to my ear — is currently housed in my offsite storage locale, so I might just have to retrieve that edition for a proper Kiko comparison when the time comes.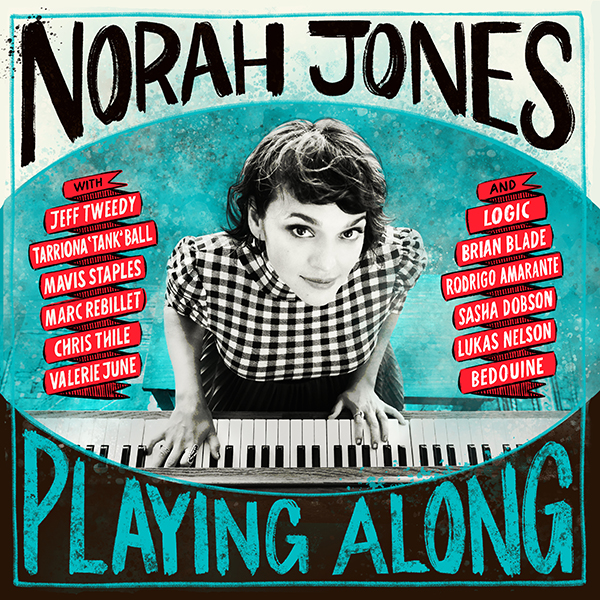 Norah Jones' Playing Along is an RSD First release from Blue Note, with a run of 3,000 copies. The contents of this 1LP set on sea-blue vinyl is culled from the acclaimed singer/pianist's podcast, Norah Jones Is Playing Along, wherein she sits down with different guests for "impromptu musical collaborations and candid conversation" during each episode. Featuring 12 tracks all told in an even 6/6 side split, some of Jones' Playing Around collaborators here include Jeff Tweedy, Mavis Staples, Logic, and Lukas Nelson.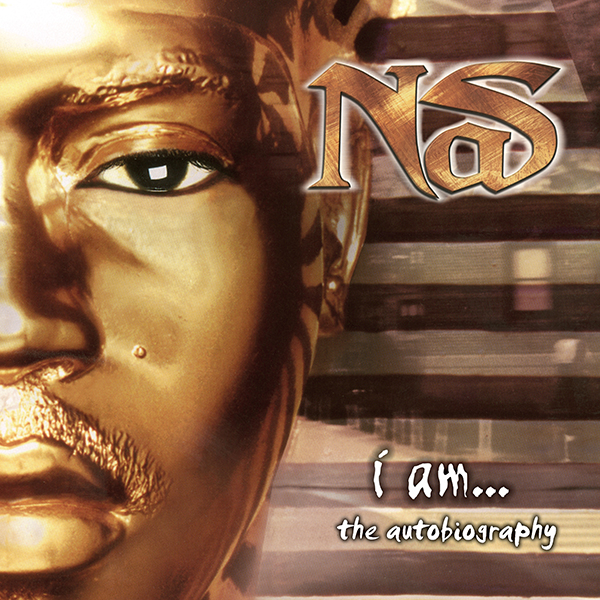 For hip-hop fans, there are quite a few RSD titles intended to continue with 2023's year-long "Hip-Hop at Fifty" celebration. Among the more notable RSD hip-hop offerings are De La Soul's groundbreaking March 1989 release 3 Feet High and Rising recast as a dozen 45s all housed in a 7in vinyl box set from Chrysalis, with bonus tracks included (RSD First; 3,500 copies); the 30th anniversary 2LP edition of Digital Underground's The Body-Hat Syndrome, on Tommy Boy (RSD First; 2,500 copies); Cypress Hill's 30th anniversary, membrane-shaking black vinyl (re)serving of their July 1993 breakthrough LP with a pair of remixes in tow — namely, "Insane in the Brain" from the esteemed DJ/producer Statik Selektah, and "Hits From the Bong," courtesy of original producer DJ Muggs, all now redubbed as Black Sunday (Remixes), on Legacy (RSD Exclusive; 3,100 copies); and a 2LP black vinyl edition of Nas' long-sought-after bootleg, I AM. . . Autobiography, with a pair of bonus tracks and other rarities included, on Legacy (RSD Exclusive; 4,100 copies).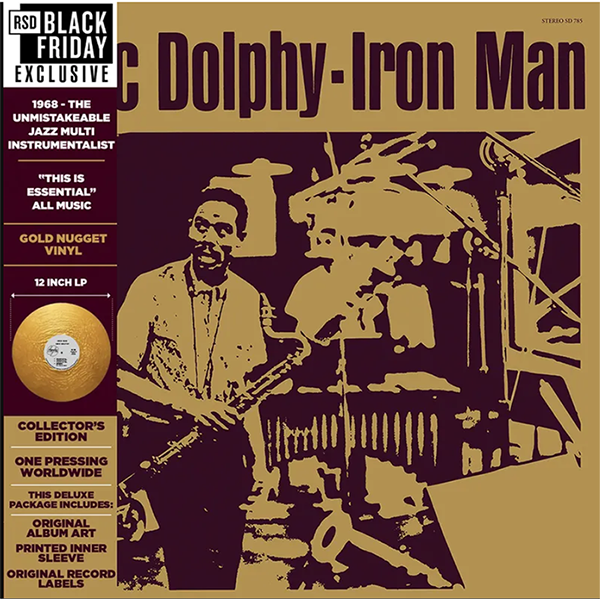 Eric Dolphy's Iron Man (a.k.a. The Eric Dolphy Record) was originally released in 1968 on Douglas, and it now sees a 2,200 limited-edition RSD Exclusive offering on gold nugget vinyl via Culture Factory, USA. Deemed "an extraordinarily complex and challenging recording" (their words), Iron Man has been long been out of print on vinyl, and this deluxe package does one of the acclaimed alto saxophonist's key posthumous albums fair reissue justice by including an OBI side strip, single album jacket, original album artwork, printed inner sleeve, and original record labels.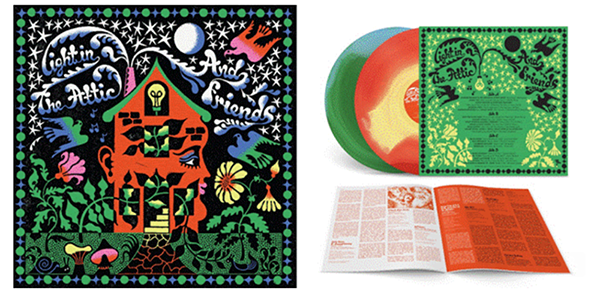 Light in the Attic and Friends is a new, 20-track collection that presents over a decade's worth of inspired performances culled from the always-thinking archival label's rightfully acclaimed Covers Series? (question mark included, but in a good way). As a 2LP set — an RSD Exclusive of 1,500 copies — these performances are intended to "bridge the gap between generations, languages, and musical traditions" (LITA's words). Of this 2LP set's aforementioned 20 tracks, 11 of them are new recordings, including Ethan & Maya Hawke covering Willie Nelson's "We Don't Run" and Swamp Dogg, John C. Reilly, Jenny Lewis, and Tim Heidecker covering a country classic by The Louvin Brothers, "The Kneeling Drunkard's Plea." (Both tracks appear on Side B of LP1.) The cover art is by renowned British artist Sophy Hollington, and the booklet includes new track-by-track liner notes by Lydia Hyslop.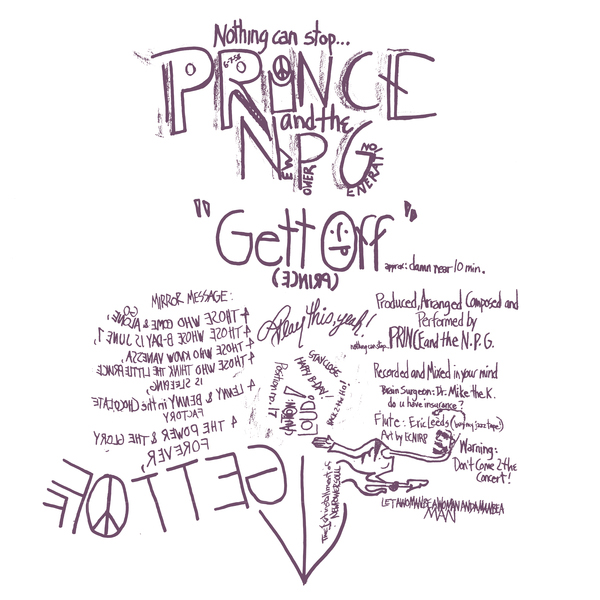 This RSD release faithfully recreates the original one-sided promo 12-inch for Prince's June 1991 single "Gett Off" that introduced Prince's then-new band, the New Power Generation. The cover and label proclaimed, "Nothing can stop. . . Prince and the New Power Generation," and it contained the "damn near 10 min" mix of the still sultry song on one side, and a blank side on the flip. The original "Gett Off" 12-inch was provided to radio and club DJs as a promo on Prince's 33rd birthday — June 7, 1991 — and only 1,500 copies of it were pressed. Legacy is making sure no one is left hanging this time around, however, as this black vinyl RSD Exclusive version of "Get Off" has a pressing of 7,000 copies.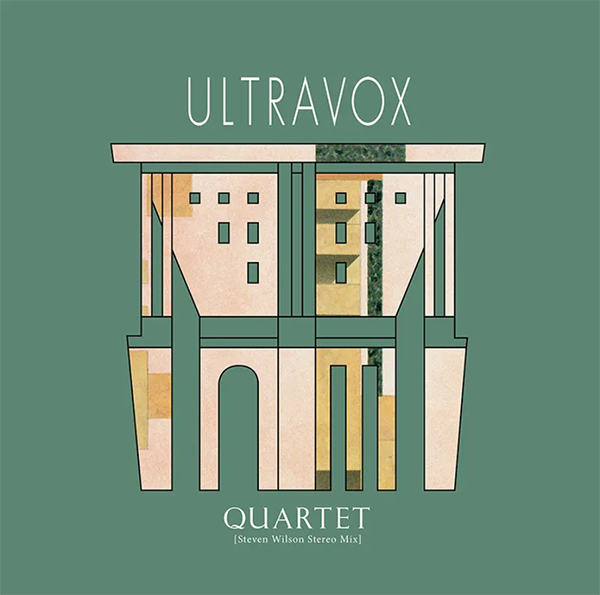 October 1982's Quartet, Ultravox's third album with Midge Ure on vocals, followed two internationally successful albums, July 1980's Vienna and September 1981's Rage in Eden. Those two albums were helmed by noted German producer Conny Plank, but for Quartet, Ultravox looked to George Martin to take the helm, ultimately resulting in the new-wave synth pioneers garnering four UK Top 40 singles for their efforts: "Reap the Wild Wind," "We Came to Dance," "Visions in Blue," and "Hymn". For this 2LP edition of Quartet — a run of 1,500 copies for this RSD Exclusive, on Chrysalis/Proper — Ultravox has once again deployed Steven Wilson, their favored modern-day mixmaster who did the new 2023 stereo mixes that comprises LP1. The instrumental mixes of all those new Wilson stereo mixes appear on LP2, and the entire Quartet RSD package is duly subtitled Steven Wilson Stereo Mix.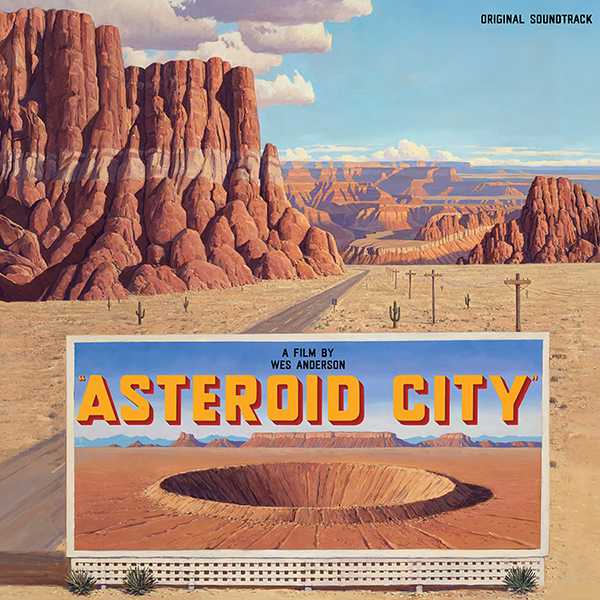 So many other great choices are a-coming for this November's RSD Black Friday, so I'll bulletpoint a few more of note: Asteroid City – Original Motion Picture Soundtrack, is the 2LP soundtrack for Wes Anderson's latest out-of-this-world film endeavor, from ABKCO (RSD Exclusive; 8,000 copies); The English Beat's I Just Can't Stop It – Expanded Edition, a 2LP set of the British ska-punkers' May 1980 debut album with a second disc of rarities on 140g crystal-clear vinyl, on Sire/Rhino (RSD Exclusive; 8,000 copies); The Doors: Live in Bakersfield, August 21, 1970, a 140g transparent orange 2LP edition of this highly sought-after unreleased live show now on vinyl for the first time, on Elektra/Rhino (RSD First; 12,500 numbered copies); Faces: Had Me a Real Good Time. . . With Faces! In Session & Live at the BBC 1971-1973, a perfectly titled 140g 1LP edition on orange crush vinyl, on Rhino (RSD Exclusive; 8,000 copies); Joan Jett and The Blackhearts: Mindsets, a single-disc black vinyl EP with six brand new originals plus companion live versions and featuring lead track "If You're Blue," on Legacy (RSD First; 2,900 copies); Gram Parsons and The Fallen Angels: The Last Roundup: Live From the Bijou Café in Philadelphia March 16th 1973, a stunning 2LP live set featuring the late, great Parsons and his mindmeld collaborator Emmylou Harris, on Amoeba (RSD First; 7,500 copies); and War: The World Is a Ghetto – 50th Anniversary Collector's Edition, the 140g 5LP expanded box set edition of this November 1972 multi-genre fusion of Latin funk, R&B, and more, on UA/Rhino (RSD Exclusive; 4,000 copies).
Feel free to Chime in below in the Comments section with a list of your own potential RSD Black Friday faves.
One final note: When RSD Black Friday finally rolls around this November 24, as always — happy hunting!
<!- ------------------------------------>