Regina Spektor Celebrates 20th Anniversary of Debut Album 11:11 With Limited-Edition 180g 3LP Box Set on August 26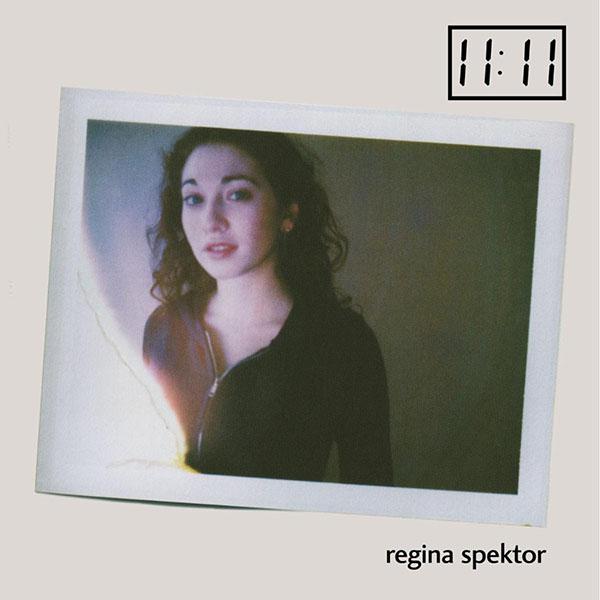 She's got time, and so do we. Russian/American singer/songwriter Regina Spektor is set to release a limited-edition 180g 3LP box set that includes her self-released debut album 11:11 in celebration of its 20th anniversary. This 3LP box also includes Papa's Bootlegs, 2LPs of previously unreleased of-era live material. The entire set is due on August 26 via Sire/Rhino, and it retails for $129.99.
This box set includes a remastered vinyl edition of 11:11 on clear 180g vinyl. Spektor self-released the jazz-influenced 11:11 on CD in July 2001, and sold it at her live shows back in the day. Its songs have since been made available via download services, so this will be the first time 11:11 is on vinyl. (We await pressing plant confirmation, but the likely locale is of European persuasion.)
Besides 11:11 proper, a 2LP 180g black-vinyl collection of live performances entitled Papa's Bootlegs is also part of this box. The Papa's wax includes never-before-heard and/or released songs from the 11:11 era as recorded by Regina's father, as well as houses a full-color lyric booklet that resembles those classic black-and-white flecked-cover composition notebooks of yore, and it includes liner notes, reproductions of original fliers, art, doodles, and photos galore. The album cover for Papa's Bootlegs was hand-drawn by Spektor's friend Seth Avett, of The Avett Brothers (and you can see it below, in the Track Listing portion of this post).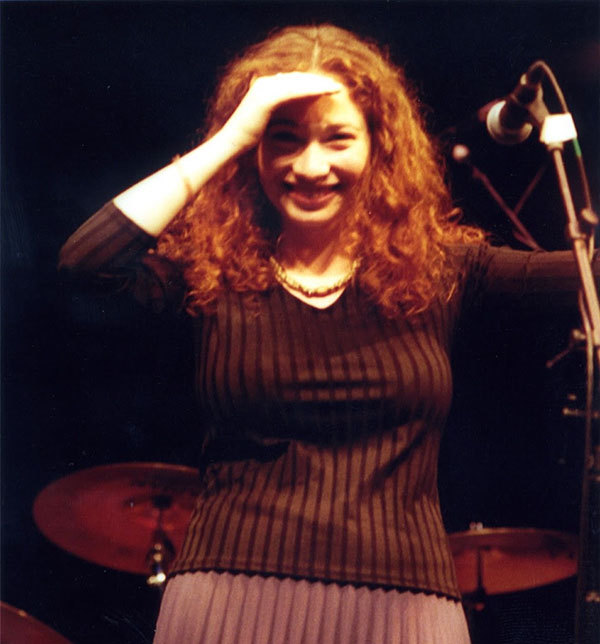 "For years, I was relieved that this little record, made with friends while at university, got lost to time. It felt more like an old yearbook photo than something to be shared," Spektor said in the official press release.
She continued, "When I listened for the first time in almost 20 years, I realized how special it was to have this snapshot of my younger self and of a time that's now completely gone. I had very little from this era, but my dad remembered that he had recorded all my earliest shows and shared those camcorder videos with me."
Finally, Spektor noted, "I discovered dozens of songs I had completely forgotten about. As I listened, I was surprised that instead of cringing, I was filled with gratitude. I finally got to thank that young girl for spending so much of her time working on art and for setting me on a lifelong path of songwriting and music making."
Some pre-order purchase links appear to offer 11:11 in a standalone 1LP version, but on Spektor's official site, I see the 3LP option only. Therefore, I suggest you bookmark it for now if you just want 11:11 by itself, and keep an eye on it as the release date gets closer (though there are no guarantees it's being released on its own, as of yet). If you want the full 3LP package, I'd say order it now.
Me, I'm also still semi-patiently waiting for an LP version of Spektor's most recent studio release, Home, before and after (Sire/Warner Records), which came out on CD and digital formats in June 2022. Based on the breadth of orchestrally tinged tracks like "Becoming All Alone" and "Loveology," Home, before and after seems perfectly suited for a 180g wax version, stat. Hopefully, it's just a supply-chain delay kinda thing, and an LP version of Home will soon be forthcoming.

REGINA SPEKTOR: 11:11
180g 3LP box set (Sire/Rhino)
TRACK LISTING
11:11
180g 1LP clear vinyl
Side A
01) Love Affair
02) Rejazz
03) Back of A Truck
04) Buildings
05) Marry Ann
06) Flynn
Side B
01) Wasteside
02) Pavlov's Daughter
03) 2.99 Cent Blues
04) Braille
05) I Want To Sing
06) Sunshine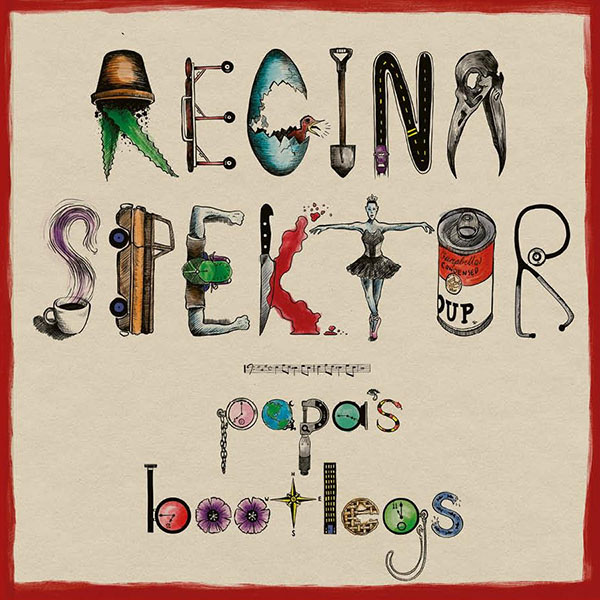 Papa's Bootlegs
180g 2LP black vinyl
Side A
01) Back of A Truck
02) Love Affair
03) Trigger Happy
04) Wasteside
05) Cyclone
Side B
01) Pavlov's Daughter
02) Mocking Bird
03) Train Ballad
04) Rejazz
Side C
01) Quarters
02) Cradle
03) Little Girls
04) Mustard Muskateers
05) Amplifiers
06) Sunshine
Side D
01) Braille
02) Marry Ann
03) Long Brown Hair
04) Flyin'
05) Down By The River
<!- ------------------------------------>