Review Explosion: The 1975, Iggy Pop, Yung Lean, & More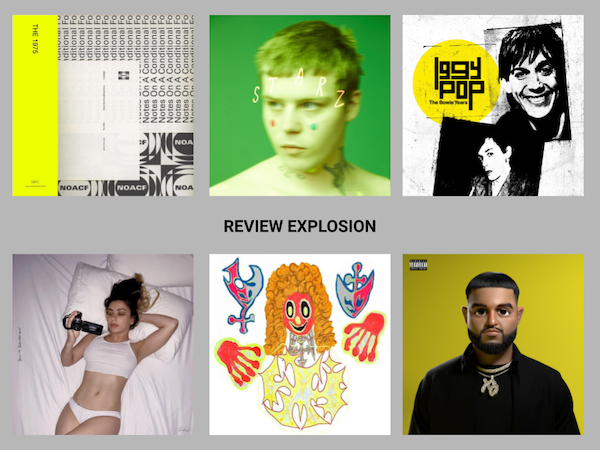 (Review Explosion is a recurring AnalogPlanet feature covering recent releases that due to time constraints we cannot sufficiently explore. Curated by AnalogPlanet contributing editor Malachi Lui, Review Explosion focuses on the previous few months' new releases as well as archival titles and reissues.)
The 1975 - Notes On A Conditional Form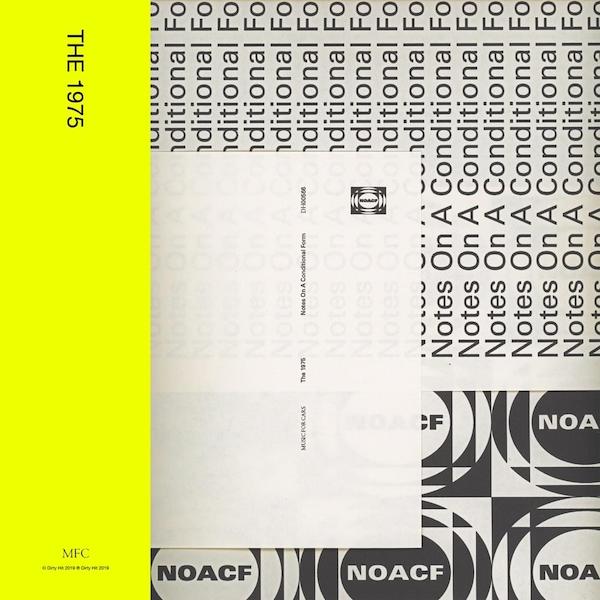 Dirty Hit/Interscope 44.1/24 MQA stream (2LP and CD available)
Produced by: George Daniel, Matty Healy, and Jonathan Gilmore
Engineered by: Jonathan GIlmore and Luke Gibbs
Mixed by: Mike Crossey, George Daniel, and Stephen Sesso
Mastered by: Robin Schmidt at 24-96 Mastering
Music: 3
Sound: 7
Every two years or so, British "alternative rock" band The 1975 drops yet another lengthy, pretentiously titled album with an unavoidable "alternative" radio hit. Another critic recently noted that opinion of them is sharply divided; some praise their sprawling ambition (to be fair, compared to their uber-safe contemporaries they do take more musical risks), while others can't stand their indulgence and audible sense of self-importance. After suffering through their latest extravaganza Notes On A Conditional Form, I officially fall in the latter camp; at 81 minutes, NOACF (the abbreviation on the physical packaging printed more than the full title) is frontman Matty Healy's overblown vanity project. Its entire duration makes blatant mistakes left and right, resulting in by far the year's most miserably scattered, fake deep musical torture session. If Urban Outfitters ran a record label, this would fittingly [no pun intended] be the first release (unsurprisingly, they have an exclusive colored vinyl edition of this).
The album opens with "The 1975," which features little presence from The 1975 themselves. Instead, it spotlights climate activist Greta Thunberg's five-minute speech about ceasing greenhouse gas emissions and oil use. I very strongly agree with and support these causes, yet it feels awkward here considering The 1975's LPs often sold at Urban Outfitters are by Crosley Cruisers turned to plastic waste. Aside from that, pointless orchestral interludes (including track 3 of 22 entitled "The End"), the guitar-driven "People" (which feels extremely similar to Joy Division's "Warsaw"), and the self-centered "Frail State Of Mind" weigh down NOACF's opening stretch. Most great music is from the artist's perspective/about themself, but rather than the usual "I feel" tone, Healy's lyrics are "I want." This sinks the entire record, as he supposedly wants a lasting relationship but talks too much about his own flaws without desiring improvement. It sounds selfish and to listeners, distant and hard to connect with.
Musically, Notes On A Conditional Form ranges from boring to detestable. It jumps between the aforementioned orchestral interludes, acoustic ballads, mellow dubstep, normal "atmospheric" "alternative," and midtempo rockers. By itself, "If You're Too Shy (Let Me Know)" has a catchy hook, until you realize it's an inferior copy of Prince's "I Could Never Take The Place Of Your Man." "Jesus Christ 2005 God Bless America" simply wastes your time, while "Yeah I Know" grates to where it could possibly incite violence. A few of these songs are decent singles (and would be better if 45 seconds shorter), though in album context suffer. No other recent release is this ego-driven and insincere; it's currently safe to say that Notes On A Conditional Form is 2020's worst album.
Charli XCX - how i'm feeling now
Atlantic/Asylum 44.1/24 MQA stream (no vinyl yet)
Produced by: Various (executive: A.G. Cook, BJ Burton, and Charli XCX)
Engineered by: Charli XCX
Mixed by: Geoff Swan and Niko Battistini
Mastered by: Stuart Hawkes at Metropolis
Music: 7
Sound: 8
Shortly after the COVID-19 pandemic took hold, experimental pop singer Charli XCX commenced work on how i'm feeling now, an in-the-moment quarantine record finished in just over a month. Only using immediately available tools while quarantined with her boyfriend and two managers, she coordinated Charli's follow-up LP, broadcasting the recording process. Fans appeared on public Zoom calls, submitting artwork, lyric ideas, video edits, and picks for pre-release singles. While how i'm feeling now retains the self-titled album's futuristic pop sound, in that style it feels too comfortable and doesn't take further risks. Many of the album's lyrics are in subject matter redundant, the two subjects for 37 minutes being loving her boyfriend and missing parties. Still, there are a few highlights. Opener "pink diamond" is a glitchy and abrasive club track for the rave that isn't happening, "claws" has an infectious hook, and "forever" is a warm resolution to Charli's tension. Other songs, such as "Click" remix "c2.0" and third single "i finally understand," have enjoyable parts but eventually tire. The rest of the album, mostly recorded in the sessions' last two weeks, is in many ways forgettable, and while representative of the moment likely won't age well.
Most fascinating here is Charli's release of the three singles ("forever," "claws," and "i finally understand")'s multitracks, which allows both remixes and comparisons between the unmastered versions and final release. Putting the multitracks up in ProTools first shows that Stuart Hawkes' mastering was restricted to compression and some slight EQ. The music's digitally assembled nature eliminates most recording quality variables, and the mix is quite good. There's no vinyl release yet, but if one eventually drops I expect it to sound nearly as good as the audiophile essential Charli double 45.
Yung Lean - Starz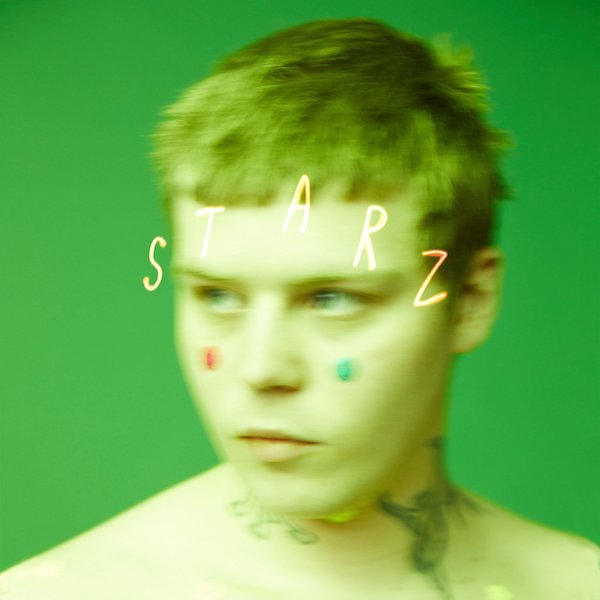 YEAR0001 44.1/16 stream (vinyl "coming soon;" no preorder yet)
Produced by: Whitearmor (executive) and Yung Sherman
Engineered by: Unknown
Mixed by: Pelle Gunnerfeldt
Mastered by: Robin Schmidt at 24-96 Mastering
Music: 9
Sound: 8
Swedish artist Yung Lean (born Jonatan Leandoer Hastad) emerged in 2013 with his Sadboys collective. His new album Starz, his best to date, continues to push forward cloud rap. Influenced by everyone from Daniel Johnston and Lou Reed to Lil B, Leandoer is one of the most versatile and consistently great current artists; his previous project (under the jonatan leandoer96 name) was Nectar, an abstract rock album. On Starz, he returns to sad, drugged out cloud rap, with new embellishments. Whitearmor's production here, while more conventionally trap-influenced, still retains its typical air of intrigue. Noise elements add texture to opener "My Agenda," "Low" has distinct ambient inspiration, and the Ariel Pink-featuring title track, like most of the album, is subtly hypnotic. Even though after a near-fatal 2015 overdose Leandoer is mostly clean (only small amounts of lean were consumed during Starz' creation), the lyrics still mostly focus on drugs, death, and luxury, interspersed with slow, dreamy ballads. His vocal performances alternate between slow rapping and imperfect but emotive singing, both masterfully done. From "Acid at 7/11"'s catchy hook to "Boylife in EU"'s beautiful melodies and at times indecipherable lyrics, Starz, a work for the ages, is essential listening.
Bladee - EXETER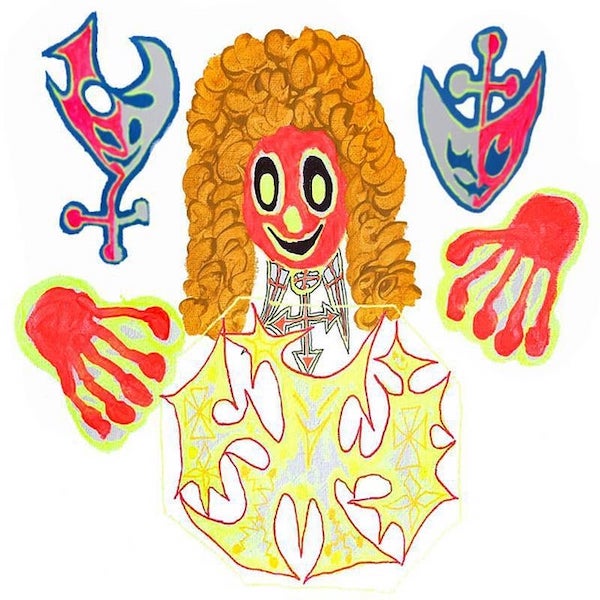 YEAR0001 44.1/16 stream (no vinyl)
Produced by: Gud
Engineered by: Gud
Mixed by: Unknown [Gud?]
Mastered by: Robin Schmidt at 24-96 Mastering
Music: 6
Sound: 7
In April, highly underrated Swedish autocroon genius and Drain Gang CEO Bladee returned with EXETER, an 18-minute mixtape made during a week-long vacation with producer Gud (formerly known in Sadboys as Yung Gud). Expanding beyond his innovative, often mysterious cloud rap, Bladee (real name Benjamin Reichwald) now has a more optimistic, dreamlike minimalist tone. EXETER is in many ways cloud rap's equivalent to 70s/80s Japanese environmental ambient music; Reichwald's sparse lyrics are often repeated, and Gud's bright production spaciously floats. Unfortunately, it's minimal to the point of feeling empty. Bladee's fragile voice glides atop the instrumentals too much, with just enough presence to finish the 2-minute songs. Ecco2k, fresh off of last year's masterpiece E, handles hooks on "WONDERLAND" and "LOVESTORY" and despite being the featured guest, carries those songs. Because it breaks into new territory, Reichwald on EXETER isn't "phoning it in," rather he's barely here to begin with. The 18-minute tape leaves some lasting impression, but its brevity and lack of depth leaves listeners unsatisfied. I greatly appreciate what Bladee and Gud attempt here, but even as a massive Drain Gang stan I find EXETER underwhelming. (For those who are unfamiliar, Reichwald's best work is 2016's Whitearmor-produced Eversince. With an almost industrial gloominess, depressed lyrics, and sounds simultaneously familiar and unknown, it's unlike anything else. Note that to fully unravel, it takes many listens.)
NAV - Good Intentions: Brown Boy 2 Deluxe Version
XO/Republic 44.1/24 MQA stream
Produced by: Various
Engineered by: Pro Logic
Mixed by: Pro Logic
Mastered by: Colin Leonard
Music: 4
Sound: 7
The music is still painfully generic, but NAV no longer sounds like a robot! Progress!
Iggy Pop - The Bowie Years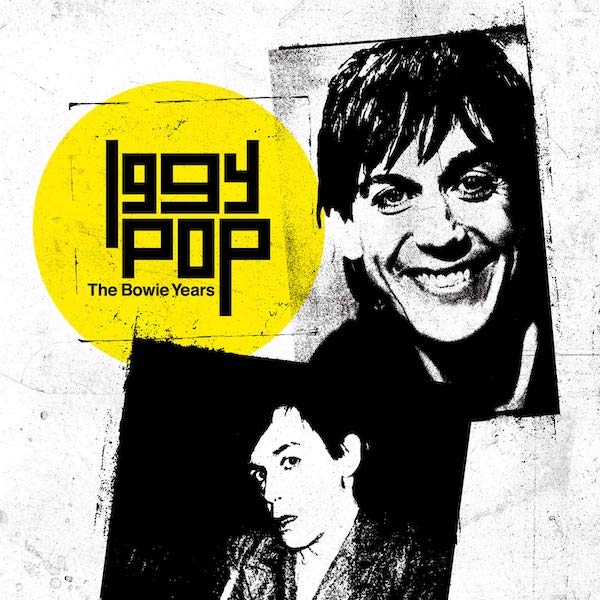 UMe 44.1/16 stream of 7CD box set
Produced by: David Bowie and Iggy Pop (original recordings)
Engineered by: Laurent Thibault, David Bowie, Colin Thurston, and Eduard Meyer (studio recordings)
Mixed by: Tony Visconti, Iggy Pop, Eduard Meyer, et al
Mastered by: Robert Vosgien (core albums)
Music: 7 (average)
Sound: 6 (average)
Upon the ugly, terribly titled Iggy Pop The Bowie Years box set's announcement, I knew it was just an absurdly obvious cash grab. The 7CD set (available to stream) is extremely thin; beyond the David Bowie-produced studio albums and the TV Eye live record, there's a single edits/alternate mixes disc and three commonly bootlegged live shows. I also find the title offensive – Bowie and Pop worked together in 1976-77, and despite the former's undeniably monumental influence, the Bowie Years title discredits the latter's involvement. Of the box's contents, here's a brief breakdown:
Disc 1 - The Idiot: Recorded at the Chateau d'Herouville while Bowie and Iggy began their drug addiction recovery, the former's heavy-handed industrial production invented post-punk. It's a groundbreaking LP, and three years after the Stooges' dissolution introduced Pop's solo career. The latest digital remaster's sound quality, although not glaringly problematic, is flat and dead. Music: 9, Sound: 7. (Note: The 2008 Universal fire didn't affect the Bowie-produced Iggy Pop album masters.)
Disc 2 - Lust For Life: Realizing he needed to keep up faster to retain creative control of his own album, The Idiot's quick follow-up Lust For Life is a fairly standard although very good rock record. Because it's closer to Pop's typical bores. Music: 8, Sound: 7.
Disc 3 - TV Eye Live 1977: When RCA's contract required a third LP, Iggy Pop took the $90k advance and spent $5k on polishing live soundboard recordings (brilliant move). Knowing the tour's make-or-break potential, Iggy's performances here and onward are far more composed than the often-erratic Stooges concerts. Even though small venues held the shows, David Bowie handled keyboards and backing vocals in Pop's 1977 touring band. While the mastering is like the rest of the box set, these recordings are surprisingly pristine and retain the shows' energy. Music: 7, Sound: 7.
Disc 4 - Edits & Outtakes: Exclusive to the box is a CD of single mixes/edits and alternate album version mixes. The single edits only truncate these excellent songs, and the alternate mixes are barely different from the originally released LP mixes. There's no reason to listen more than once – no reverb-drenched Tony Visconti Idiot remix, no purpose! Still, the music's good and the closing Iggy interview about The Idiot interests. Music: 6, Sound: 6.
Disc 5 - Live At The Rainbow Theatre, London: The first of the set's three complete 1977 concerts, this Rainbow Theatre recording is easily found as a bootleg and certainly sounds like one. The lack of any restoration work here makes it impossible to enjoy; it sounds like a thin and compressed audience cassette. The actual show is an average 1977 Iggy Pop concert, but the terrible recording quality clouds any "historical significance." Music: 6, Sound: 3.
Disc 6 - Live At The Agora Ballroom, Cleveland: As one of the soundboard recordings used on TV Eye, the quality is decent and Iggy is at the top of his live game. For years, it's floated around as the Iggy & Ziggy bootleg but is now for the first time officially released. Music: 7, Sound: 6.
Disc 7 - Live At Mantra Studio, Chicago: Similar to the Rainbow Theatre show, but with slightly better sound. Music: 6, Sound: 4.
For those with $65-100 to spend on an eventually worthless CD box set, go ahead! But even if you have the money, do you really need to spend it?
(Malachi Lui is an AnalogPlanet contributing editor, music lover, record collector, and highly opinionated sneaker enthusiast. He's currently browsing Discogs for Fishmans records. Follow him on Twitter: @MalachiLui.)
<!- ------------------------------------>