Review Explosion Short Cuts Edition, Vol. 6: A Trio of New and Quite Worthy Verve by Request Series 180g 1LP Reissues From Archie Shepp, Yusef Lateef, and The Ahmad Jamal Trio, All Manufactured at Third Man Pressing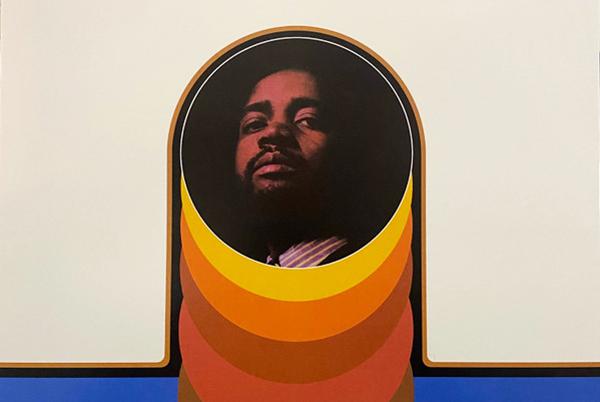 With so many pressing plants being fairly maxed out these days in terms of their production capacity — especially when it's related to big-volume, high-profile releases — it's been nice to see how Detroit's Third Man Pressing has stepped up to the plate to deliver respectable, audiophile-grade vinyl pressings at fairly reasonable SRPs.
With that in mind, we got our hands on three new Verve by Request 180g 1LP reissues from some greats of the jazz world that have all been recently pressed at Third Man — namely, a trio of true album classics from Archie Shepp, Yusef Lateef, and The Ahmad Jamal Trio — and generally, the results have been promising.
Each of the three albums in my Short Cuts review combo to follow has been pressed on dark, quiet, and well-centered black vinyl. The covers are manufactured using a more modern oaktag construction — which allows printing right on the cardboard — and more simplified assembly vs. the vintage-style covers printed on paper that are then glued on and assembled, thus requiring more production steps and increased costs.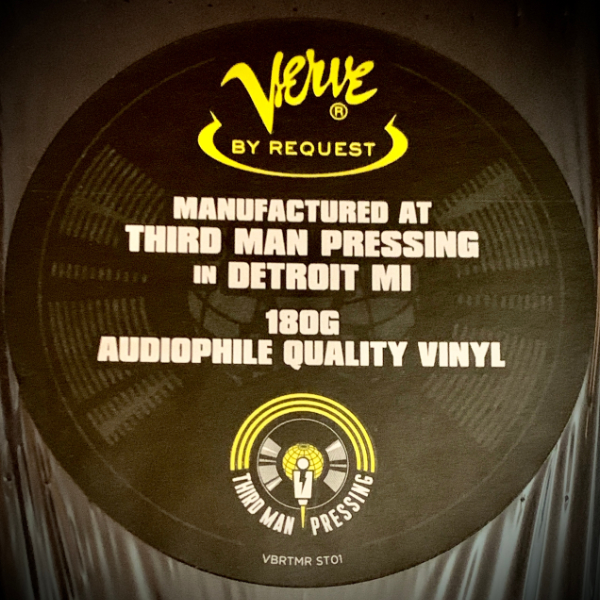 All of these new Verve by Request/Third Man vinyl editions have seemingly been remastered and cut from a mix of digital and analog sources. We have reached out to the Universal parent label for more clarification since, upon looking at the original press release for this series, we found the following language to be a bit, shall we say, all-encompassing: "Albums will be newly remastered from original analog sources, when available, and pressed on audiophile-quality, 180-gram vinyl." It is probably a case-by-case scenario in terms of the source material, so let's all keep that in mind before getting up on our audiophiliacish high haunches, if you will, seeing how, in some cases, coming from digital may have been the only option. For what it's worth, two of the LPs here — those by Yusef Lateef and The Ahmad Jamal Trio — feature LP mastering by Kevin Reeves at East Iris Studios in Nashville, while the Archie Shepp album was mastered by Ryan Smith at Sterling in New York.
Pressing and production considerations aside, let's now consider the merits of the music within, how these three LPs sound overall, and whether you think you need to add any or all of them to your collection — all of them readily available at a reasonable SRP of $29.99 apiece, no less.
And with that, let's dive right on into this, our sixth Short Cuts installment under the Review Explosion family banner!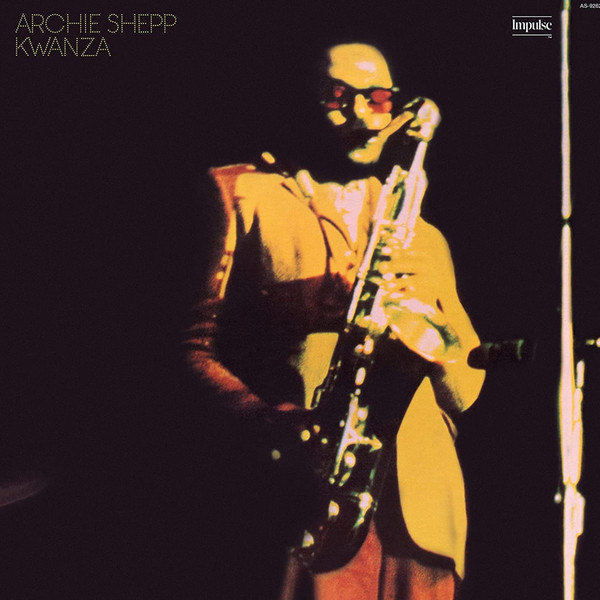 ARCHIE SHEPP
KWANZA
180g 1LP (Impulse!/Verve/UMe)
MUSIC: 7
SOUND: 7
Of the three artists here, saxophonist Archie Shepp is one of the newest to me in terms of my exploring his catalog — better late to the party than never, I say! This particular album of his, Kwanza, was issued in 1974, and it is something of a musical mixed bag. Some of it I quite like, such as the Side 1 album opener "Back Back," which feels almost like a lost Junior Walker session. But then, on the flipside, is a 10-minute journey called "Bakai" (Track 2, Side 2), which reminds me of some of Frank Zappa's jams with the original Mothers of Invention. The Zappa connection should not be dismissed, as Frank was a Shepp fan — and, in fact, the title to his pioneering October 1969 jazz-rock fusion album Hot Rats was inspired by Shepp's playing.
Even so, there are some awkwardly sung passages on Kwanza that don't do a whole lot for me, such as "Spoo Pee Doo" (Track 2, Side 1). But maybe it'll grow on me over time, as much of this album has done over several spins thus far.
That said, if you're a fan of Shepp's music and don't feel like spending upwards of $50 for one of the handful of NM used copies of Kwanza currently available on Discogs, this new 180g 1LP edition is a fair deal. Additional kudos to Third Man for recreating the neon style Impulse! label design of the period.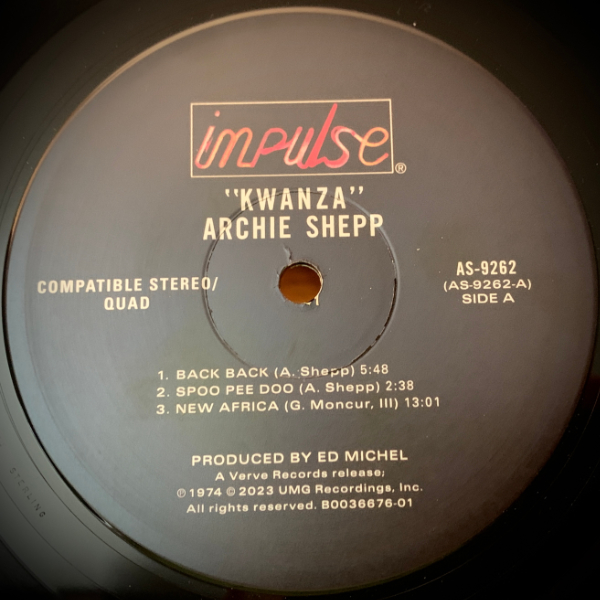 However, of the three Third Man-pressed albums I'm reviewing here, Kwanza had the most disappointing sound, just in terms of pure fidelity. I'm not familiar with the original recording — which may well have been compromised to begin with — but this particular copy I reviewed felt a little boxy overall. There is a disclaimer inside the gatefold explaining that the album was effectively mixed for compatible stereo and quadraphonic playback, so that may have contributed to the somewhat different sonic flavors here.
At times, as I turned up the volume on my amp, I wondered if this new Kwanza LP might have been made from a digital source of some sort, but as I noted in my intro, we don't yet know for certain at this point either way. (Of course, if we get any new information about that directly, we'll update this review accordingly.)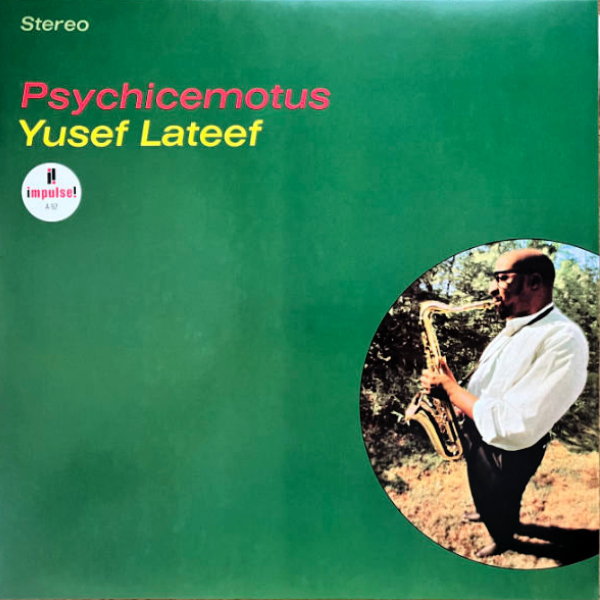 YUSEF LATEEF
PSYCHICEMOTUS
180g 1LP (Impulse!/Verve/UMe)
MUSIC: 9
SOUND: 8
Multi-instrumentalist Yusef Lateef's 1965 opus Psychicemotus LP is a lovely listen. I don't know why I didn't get this album sooner, but it is hard to keep up on everything, these days especially! Anyway, the new 180g LP is worth the price of admission, if only for Lateef's gorgeous interpretation of Erik Satie's "First Gymnopedie" (Track 1, Side 2), but there are many other riches here in this at times meditative album.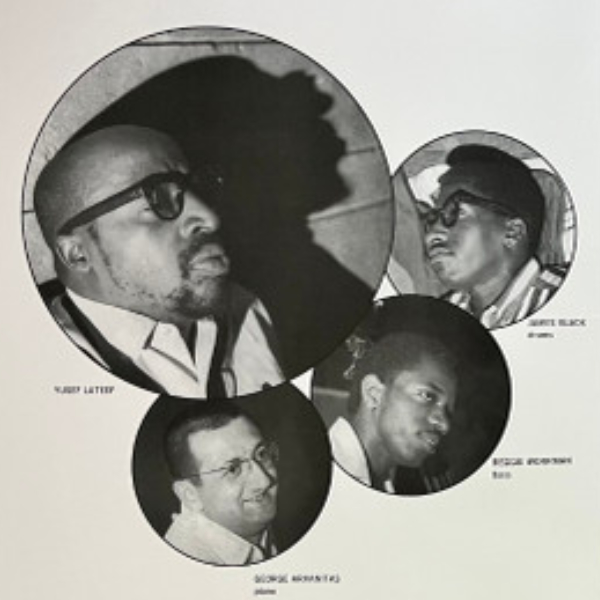 The pressing quality on my Psychicemotus LP was excellent. The sound is pleasantly rich and warm, and it bears that signature sound of Rudy Van Gelder's studio, with the bass and piano sounding a little boxed in — but still, overall, the sound is pretty enjoyable.
My copy of Psychicemotus did have a bit of surface noise on the start of the Satie track — thus my ding on the sound rating being an 8 — but it went away after about 30 seconds, so it wasn't a terrible issue. (Hopefully, my copy was just an anomaly.)
There was a little bit of paper dust on my LP, but it cleaned off very easily, and did not pose any threat to the sound. My only other nit to pick here is purely cosmetic, as the album features an unusual red Impulse! label instead of the orange color that would have been accurate to the time this album was released. Other than that, this edition of Yusef Lateef's Psychicemotus is a pretty solid release — especially for the price point.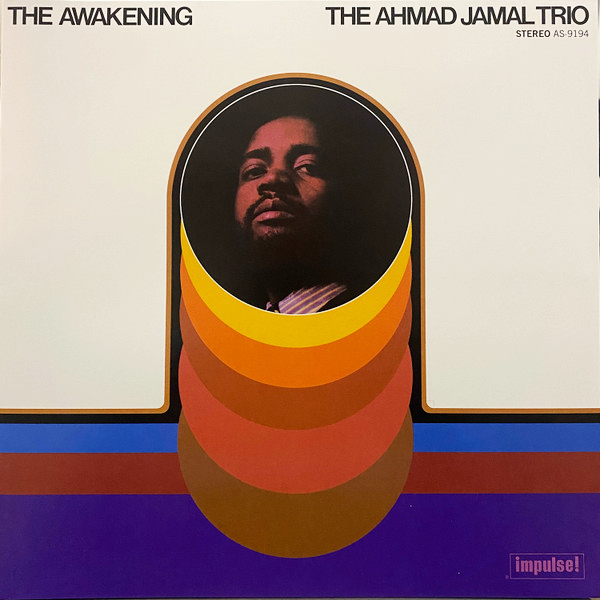 THE AHMAD JAMAL TRIO
THE AWAKENING
180g 1LP (Impulse!/Verve/UMe)
MUSIC: 10
SOUND: 9
When it comes to the late pianist Ahmad Jamal, I've admittedly been sitting on the fence for many years about whether I genuinely "like" his music. Most of his early recordings are pleasant, but they have not done much for me emotionally. However, his later recordings have proven to be very interesting, and thus worthy of further exploration. Not surprisingly, those albums are much harder to find in their original form, so any good affordable reissue from that period was very much in order.
To that end, The Ahmad Jamal Trio's 1970 LP The Awakening is quite a lovely meditation with extended improvisations that feel heartfelt and exploratory. While Jamal keeps to his generally understated playing style, these compositions seem richer — flowing and growing in ways in which his earlier works rare hinted (at least to me). It feels like Jamal is playing this music for his own head, if you will, and not catering to any particular audience. I've often felt his early material leaned a bit too much toward the cocktail lounge side of the jazz music equation — but that is just my perception, not gospel.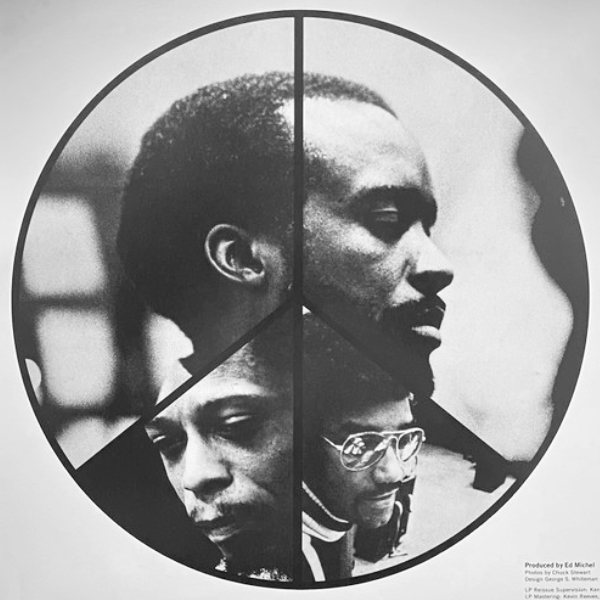 That said, I'm digging The Awakening! The Trio's version of Oliver Nelson's "Stolen Moments" (Track 3, Side 2), originally on the 1961 LP classic Impulse! release The Blues and the Abstract Truth, grooves, swings, and sways in the best possible way here.
As far as nits to pick, and I don't think this is a Third Man mastering issue, but there does seem to be some tape-speed issues — possibly from an edit — notably at around 3 minutes into "I Love Music" (Track 2, Side 1). Again, this underscores one of the downsides of a purely analog mastering process, as there is little opportunity to "fix" issues like this. I spot-checked the same recording on Qobuz, and that wavering is there as well, leading me to think The Awakening might be a good candidate for Plangent Processes restoration at some point (just sayin').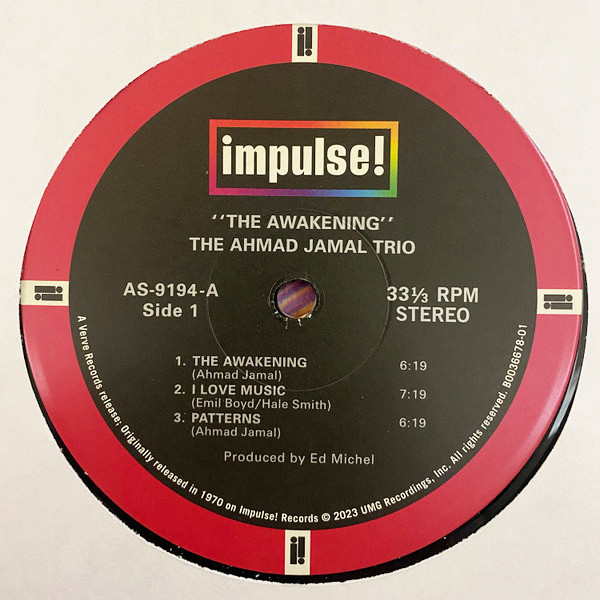 Other than that, this new LP sounds really nice, with crisp, clear highs, round mids, and rich bass textures. The Awakening is the sort of album that's great for a Sunday morning wake-up listen. Again, kudos to Third Man for accurately reproducing the red-ringed Impulse! label of the late '60s and early part of the '70s. I'm very happy to add this new edition of The Ahmad Jamal Trio's The Awakening to my collection, especially since finding original pressings are elusive and quite pricey, even if you can locate them.
(Mark Smotroff is an avid vinyl collector who has also worked in marketing communications for decades. He has reviewed music for AudiophileReview.com, among others, and you can see more of his impressive C.V. at LinkedIn.)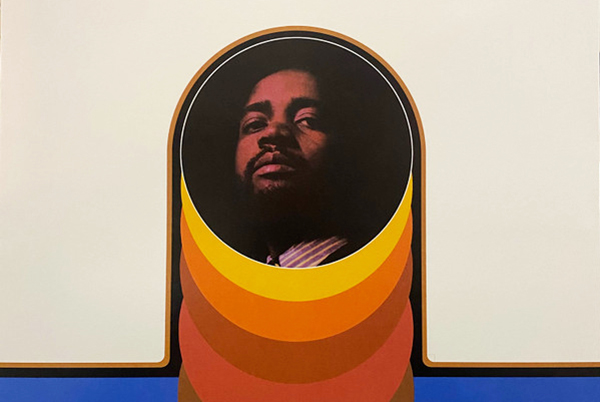 <!- ------------------------------------>