Review Explosion Short Cuts Edition, Vol. 7: Rare 1977 Pharoah Sanders Spiritual Jazz Album Pharoah Gets New 2LP Luaka Bop Box Set With Live Material Added, Plus a Look at the Fine 180g 1LP Third Man-Pressed Verve by Request Reissue of 1972's Black Unity
I've long appreciated Pharoah Sanders' saxophone playing, but I've never counted myself as a deep fan in the way I am for Charles Mingus, John Coltrane, Thelonious Monk, Lester Young, Bill Evans, Les Paul, and Oscar Peterson. I've had a handful of his albums that I've enjoyed and respected, for sure. But as I've learned in the past, all it takes is hearing that one magical recording to take me over the rainbow into deeper fandom, in turn triggering a desire to hear everything the artist ever did, as well as learn more about his life.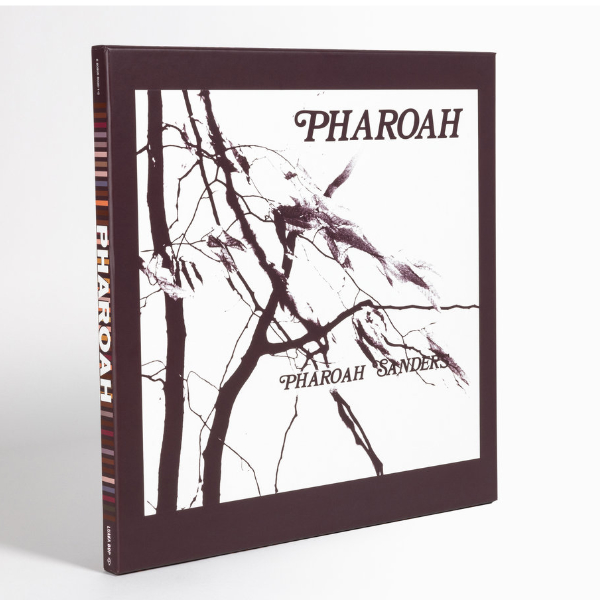 For this, the seventh Short Cuts edition of Review Explosion, it's a combo review of a pair of current Pharaoh Sanders releases, one of which is an excellent new 2LP box set dubbed Pharoah, which also happens to be the title of that one magical recording I just alluded to above. For me, that album in question happens to be a very rare Sanders album from 1977 — simply called Pharoah — a record that I'd honestly never heard of or even seen anywhere before.
PHAROAH SANDERS
PHAROAH
2LP box set (Luaka Bop/Impulse!)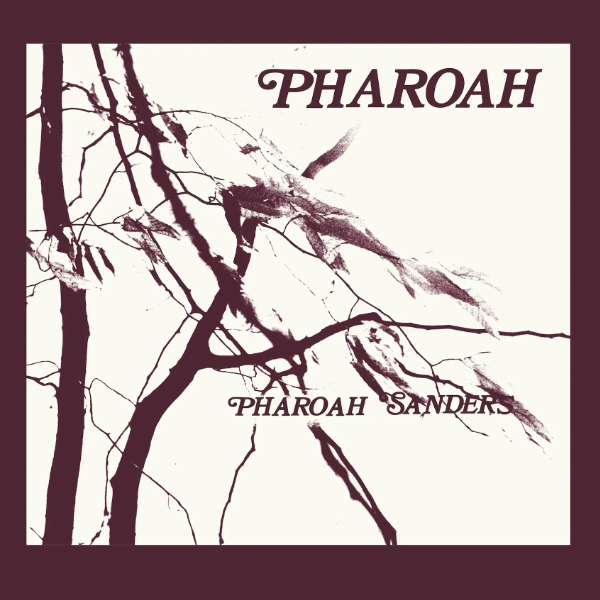 PHAROAH
MUSIC: 10
SOUND: 8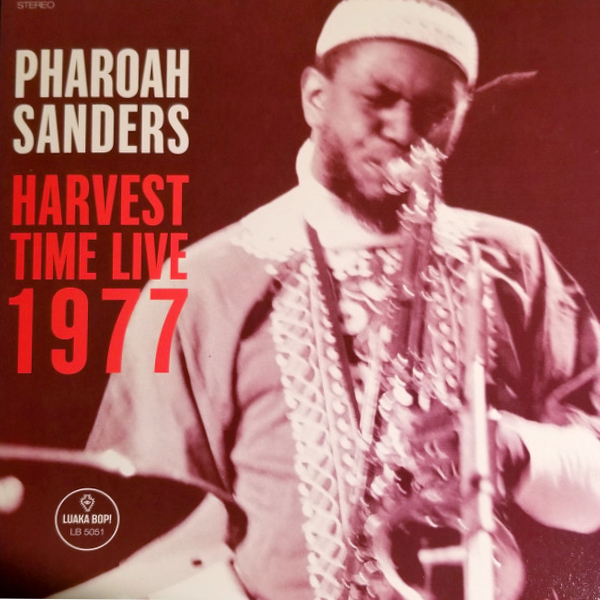 HARVEST TIME LIVE 1977
MUSIC: 9
SOUND: 7
I know I'm not alone in this. Recently, I was visiting one of my favorite record stores here in San Francisco, Tunnel Records, and the owner and I were discussing Pharoah, as he'd only come across one original in all his years collecting (on a very serious level) jazz albums! He decided to open up one of these new reissues while I was there so we could check it out together. We were both immediately very impressed with the packaging (more on that later) — but when the music came on, the sound was immediately mesmerizing. He even thought it sounded better than the original version he'd heard. (Hold onto that thought for a moment.)
The store owner clued me in on how rare and pricey this album has been previously out in the wilds of collecting. Indeed, if you look on Discogs for a snapshot of approximate value right now, the four originals of Pharoah there as of this posting range from $700 for a VG+ copy up to $1,500 for a NM version. Clearly, a quality reissue was in order so more people could appreciate this wonderful and spirited music. Sometimes that concept is easier said than done, of course!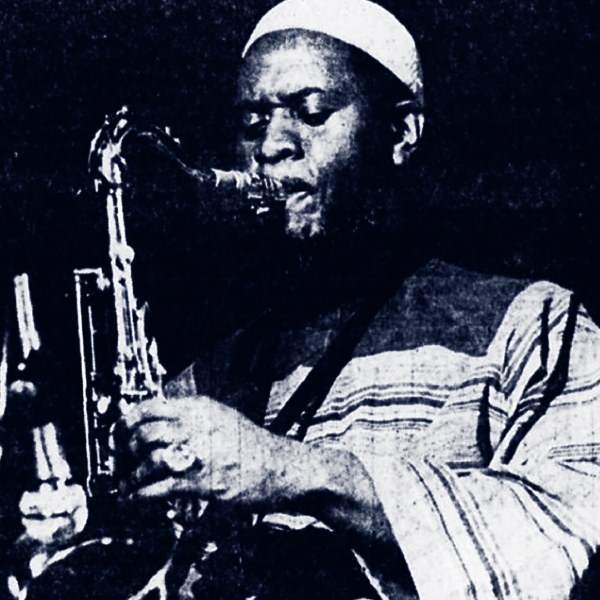 Before going any further, let's first look at some of the key specs from official Luaka Bop press materials for the album: "With Pharoah Sanders' blessing, we present the definitive, remastered version of Pharoah, his seminal record from 1977, in an embossed 2 LP box set. Alongside the original record, we're including two previously unreleased live performances of his masterpiece, "Harvest Time," and a 24-page booklet with rarely seen photographs and ephemera, which tell the story of this album and this moment in Pharoah's life in a way that has never been done before — including through interviews with many of the participants and a conversation with Pharoah himself."
The love and care put into the package in his honor is very evident throughout. Both LPs here in this 2LP set (SRP: $56.99) are pressed on quiet, dark black, well-centered, standard-weight vinyl. The sound quality on Pharoah is generally very good to excellent. The basic recording sounds very natural and alive, like it was recorded on a soundstage of some sort. There is an open, loose, airy room sound feel to these recordings, as opposed to the tight, close-miked productions of the time.
While there is scant information on the interwebs about India Navigation, the original record label that first issued this album other than it was an independent specializing in avant-garde jazz in the 1970s and 1980s, the liner notes in the new 2LP set's expansive booklet paints a pretty distinct portrait of the company. Without spoiling the whole reading experience for you, I'l just say it was quite a journey getting these recordings made! In short, the company was basically the brainchild of a corporate lawyer who had a passion for certain types of jazz and artists who owned a modest recording setup. At any rate, the Pharoah album clearly was not recorded at a studio like Abbey Road with experienced engineers like Rudy Van Gelder or Roy DuNann.
Knowing all this background helps us to understand and appreciate the genesis of this particular reissue all the more. As scant details were listed in the credits about the sourcing used for making this reissue, I reached out to the label for more details. Happily, within a couple of days, I received some fascinating insights directly from Luaka Bop president Yale Evelev.
In a wonderful, passionate email, he outlined the label's experiences and challenges while seeking to reissue recordings from different countries. Notably, he found that the vinyl sources on these rare recordings were often better-sounding than the tapes — or available transfers of tapes — for a variety of reasons. Original tapes often get lost or are not stored properly to keep them in good condition. Magnetic tape deteriorates a bit with every play, and if it is not cared for properly, over the years, the tape stock itself can break down, resulting in dropouts — or worse. Many factors go into making a good transfer from tape sources.
That said, the original tapes for Pharoah were either not available or were in poor condition unsuitable for release. Again, given the indie nature of the original record label, this is not entirely surprising. Thus, this reissue was mastered from an original Pharoah LP Evelev purchased himself in 1977.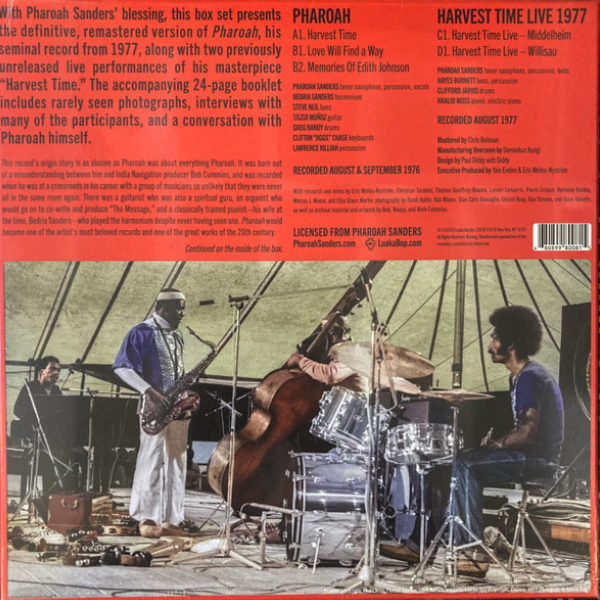 Frankly, this information makes this reissue even more fascinating from a purely musical listening experience standpoint, as it is a very detailed and enjoyable listen! When Pharoah Sanders starts playing his sax, there is a sweet sense of air and room, and the rich breathiness of his horn coming through. This is not a muted sounding or noisy recording — it is very quiet and rich.
So, kudos to Luaka Bop for pursuing this dream of an album, and to Colin Young who did the transfers from that original LP using a variety of different styli and processes to optimize the transfer to hi-res digital. (A 24-bit/96kHz version of it is streaming on Qobuz, so I assume that was the base level for the capture/transfer.) This gave Chris Bellman at Bernie Grundman Mastering something solid to work with here. The combined expertise clearly resulted in a lovely reissue that is very respectable. Maybe someday, if I'm lucky, I'll find an affordable original of Pharoah out in the wilds to compare it with — but for now, I'm more than happy with this new edition.
By now, some of you may be wondering what this music actually sounds like! At times, Pharoah reminds me of the expansive, introspective, meditative albums crafted by Alice Coltrane (of which Sanders played on several) with a particular sense of melodicism and beauty. At other points — particularly on Side 2, Track 1, "Love Will Find a Way," which includes passionate vocals from Sanders — I hear the echoes and perhaps influences of Sun Ra, Carlos Santana, and even Frank Zappa, as well as, of course, John Coltrane. The final track, "Memories of Edith Johnson," is almost like a gospel overture, again with Sun Ra echoes.
The centerpiece here that takes up all of Side 1 is "Harvest Time." This meditation revolves around basically two chords and a melodic hook initiated by guitarist Tisiji Muñoz, reminding me of no less than the Grateful Dead's epic improvisational wonder, "Dark Star." Suddenly, Sanders' opening set for the Dead in 1992 (specifically, May 21, at the Cal Expo) makes even more perfect sense — as do the shows they did with Ornette Coleman, Branford Marsalis, David Murray, and Martin Fiero. (Thanks to the fine research app DEADSHOWZ.com for clarifying these details.)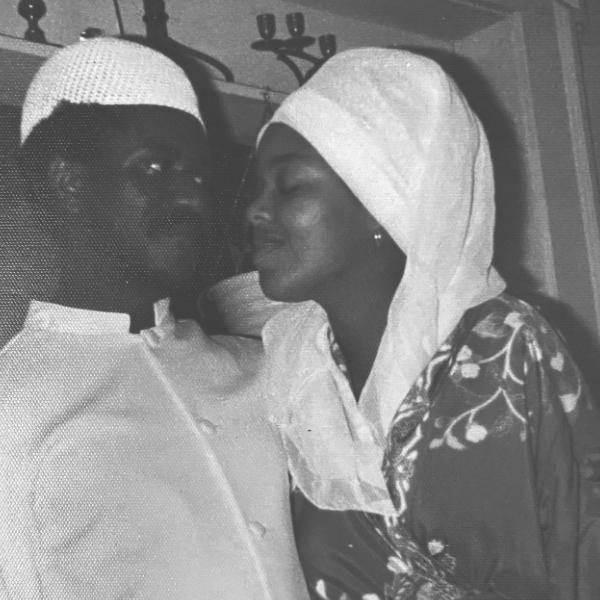 Some more Pharoah detail now — this time from the Luaka Bop site, which offers poignant insights into what else to expect: "For those of you who already know this record, then you know that its origin story is as elusive as Pharoah was about everything Pharoah. It was born out of a misunderstanding between him and the India Navigation producer Bob Cummins, and was recorded when he was at a crossroads in his career with an unlikely crew. Among them was a guitarist who was also a spiritual guru, an organist who would go on to co-write and produce "The Message," and a classically trained pianist — his wife at the time, Bedria Sanders — who played the harmonium, despite never having seen one. At times ambient and serene, at others funky and modal, Pharoah radically departed from his earlier work. And it became beloved."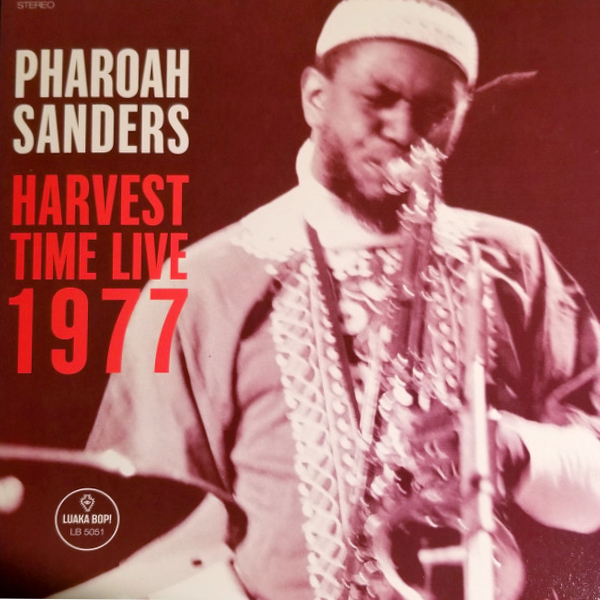 As for the included 1LP live disc titled Harvest Time Live 1977, it presents two versions of "Harvest Time" recorded at European jazz festivals during August of that year. Not surprisingly, on the concert stage, the tune takes on different forms — much like the aforementioned "Dark Star," as the musicians explore and journey in the moment. The sound quality on these recordings is generally excellent — especially for 1977 tour tapes that have been archived for all these years.
Both takes are very simple recordings. Side 1, from Middelheim (Belgium), is the better of the two, captured in a nice, wide-panned stereo soundstage, with the keyboards and bass on opposing channels, and the drums spread across behind Sanders' sax playing.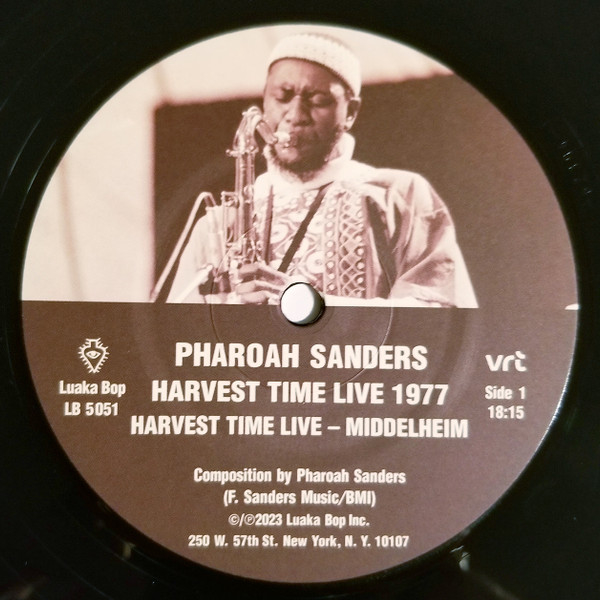 The Side 2 performance, from Willisau (Switzerland), is a more ambient recording, but a no less high-fidelity affair, captured in a very open-sounding manner. At one point, I thought it might be in mono, but I suspect it might be a stereo capture made from the audience. I wouldn't be surprised if the sound system at the event itself was mono — yet, at times, it almost feels like Sanders' presence emerges from different points, as if he was walking around on the stage away from the microphone before the track ends rather mysteriously with no applause — or perhaps it was a soundcheck.
Now, the big question here, of course, remains whether you need to own this 2LP set — and that is where the extra excitement comes in: Pharoah is very affordable at its earlier noted $56.99 SRP, a price that is extremely fair considering all the research, restoration, remastering, and exemplary packaging that went into its making.
Coupled with the mad scarcity of the original pressings, if you are a fan of Pharoah Sanders — or, like me, a fence-sitter who was waiting for that one album to convert you into a deep fan — you'd be well-advised to pick up a copy of Pharoah. I would further suggest you get said copy sooner than later, as I would guess this 2LP set is a fairly limited run in its current box set incarnation.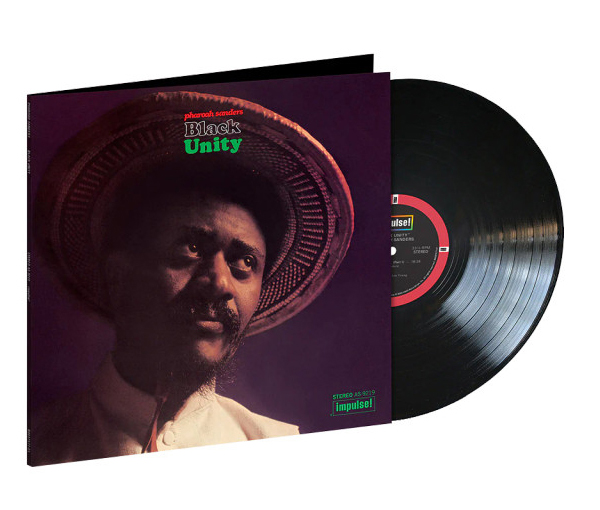 PHAROAH SANDERS
BLACK UNITY 180g 1LP (Verve by Request/UMe)
MUSIC: 8
SOUND: 8
No less interesting but far more common to find is the 180g Verve by Request reissue of Pharoah Sanders' 1971 smoker on Impulse! Records called Black Unity. This album features a young, pre-Return To Forever Stanley Clarke and Cecil McBee both on bass, as well as drummers Norman Connors and William Hart. This band is kind of like a jazz double-power trio lineup at its root.
The music on Black Unity is quite a bit more intense and manic than on Pharoah in terms of pure pacing — you'll work up a sweat twirling and dancing to this fast funk jam! — but no less spiritual and engaging. Musically, things get a bit more "out" toward the end of Side 1 and continuing on Side 2, so be prepared for some heartfelt skronk in the grand tradition of Sanders' earlier free-jazz adventures with John Coltrane, such as 1966's Ascension and the 1965-recorded, 1968 posthumous release, OM. In the spirit of those Coltrane releases, Black Unity is made up of effectively just one continuous same-titled track, broken up into two parts.
Sonics-wise, this Third Man-pressed reissue from UMe sounds quite good, all things considered. Being upfront, I do not own an original pressing to compare this reissue to, so I'm not even going to go down that path here. Of course, an original analog pressing would sound great if you can find, or even afford, one. They are out there, but they ain't cheap!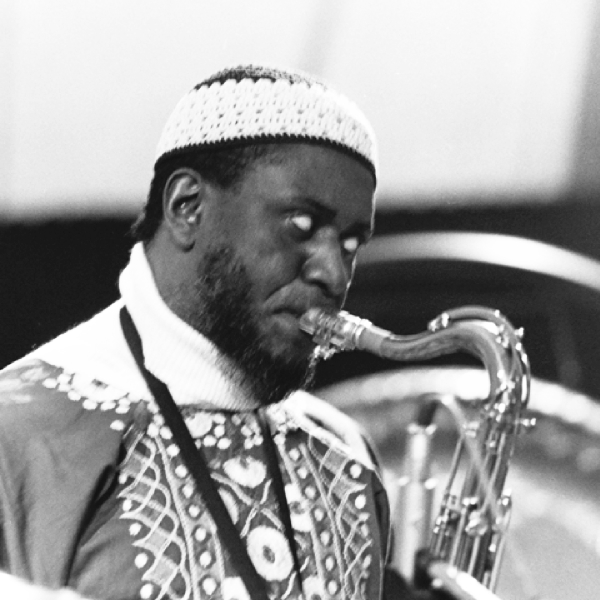 Looking at Discogs for snapshot of what is happening in the used marketplace, original 1972 copies of Black Unity start at around $60 in VG condition, while the few NM ones command well over $100, and even upwards of $200. Suddenly, the $29.99 SRP for this Verve By Request edition feels extremely reasonable, and probably more than adequate for many new fans just beginning to explore Sanders' music.
The pressing I have is quiet and well-centered, and they've even reproduced the period-accurate red-ringed Impulse! Records label of the era. The cover uses a less costly oaktag cardboard construction than what was probably issued back in the day — but, again, it's more than adequate, given the relative simplicity of the layout.
I'm not 100 percent sure about the analog v. digital DNA behind this new edition, however — but since it was mastered by Miles Showell at Abbey Road Studios, it stands to reason this was made from the latter sources. It is also not half-speed mastered, as far as I can tell.
Still, all things considered, this new version of Black Unity sounds quite good, and I can turn my amp up to a considerable volume without feeling any fatigue from extreme harshness. The reality is this is a raw, basically live-in-the-moment performance with much edgy energy present. If you are looking for a smoother, chill jazz listen akin to Miles Davis' Kind of Blue, this LP won't be your thing, no matter what source material was used. As I've said in the past, your milage may vary — but if you're down with this level of Pharoah Sanders energy, then Black Unity is well worth spinning.

(Mark Smotroff is an avid vinyl collector who has also worked in marketing communications for decades. He has reviewed music for AudiophileReview.com, among others, and you can see more of his impressive C.V. at LinkedIn.)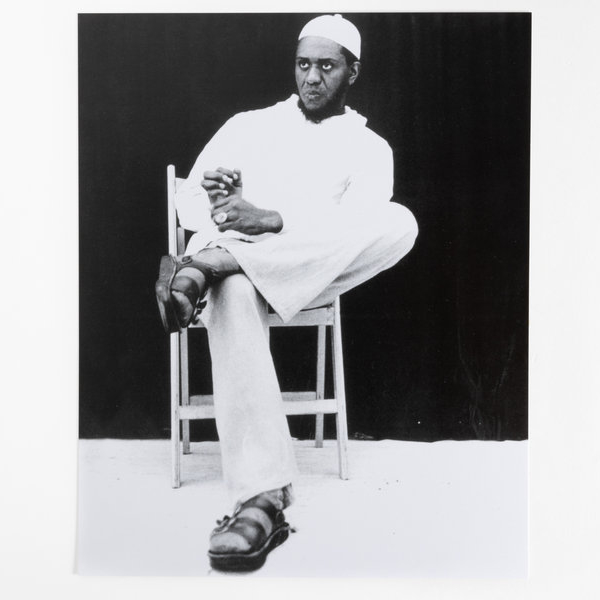 <!- ------------------------------------>