Review Explosion Summer/Fall 2019: Earl Sweatshirt, Tool, Rex Orange County, & Liam Gallagher
(Review Explosion is a new AnalogPlanet feature covering recent releases for which we either don't have sufficient time to fully explore, or that are not worthy of it. Curated by AnalogPlanet contributing editor Malachi Lui, Review Explosion will focus on the previous few weeks' new releases as well as archival titles and reissues.)
Earl Sweatshirt - FEET OF CLAY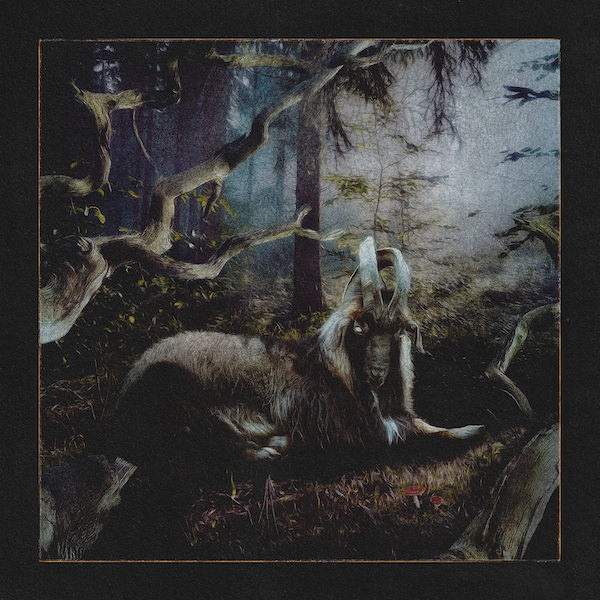 Warner Records 48/24 MQA files
Produced by: Earl Sweatshirt, Alchemist, ovrkast.
Engineered by: Earl Sweatshirt
Mixed by: Joe Visciano
Mastered by: Chris Athens
Music: 6
Sound: 6
Less than a year detached from the masterful Some Rap Songs (Columbia LP, CD, and digital), Earl Sweatshirt returns with FEET OF CLAY, a 7-song, 15-minute "album" dropped with only a few hours' notice. Whereas the former, mainly because of the duo Standing On The Corner's influence and assistance, marked new territory for Earl, FEET OF CLAY is simply an inferior continuation of that sound. For the most part, the new LP feels like an inferior copy of Mach-Hommy's recent Wap Konn Joj!, which in itself is a Some Rap Songs ripoff. Funnily enough, Earl recruits Mach-Hommy for a feature on the sometimes annoying album closer "4N;" just imagine how that conversation went. "Oh yeah, I want you to rip me off on my own album, can you do that for me?" That aside, FOC is too short, insignificant, and forgettable to warrant repeated listening; there are no melodies or hooks of any kind (at least SRS has memorable instrumental melodies), and the song "EAST" is only known for its stupid, annoying instrumental (although I don't hate it as much as others, it's still not good).
As with much of Earl's more recent output, FEET OF CLAY is mixed to, for lack of a better term, sound like shit. However, it's clearly an aesthetic choice and the mastering is good. Overall, the sound is acceptable although there are much better sounding albums with intentionally "sloppy" mixing.
About two weeks before the album's release, Earl discovered "music twitter," where younger people like me argue about music, predominantly hip-hop and rock. "Wtf is music twitter y'all n****s just talk about music?" Earl tweeted. FEET OF CLAY sounds as if slapped together just so he could see how music twitter would react to it. Turns out, none of us really like it very much.
Rex Orange County - Pony
RCA LP, CD, and digital
Produced by: Rex Orange County
Engineered by: Ben Baptie
Mixed by: Ben Baptie
Mastered by: Ted Jensen at Sterling Sound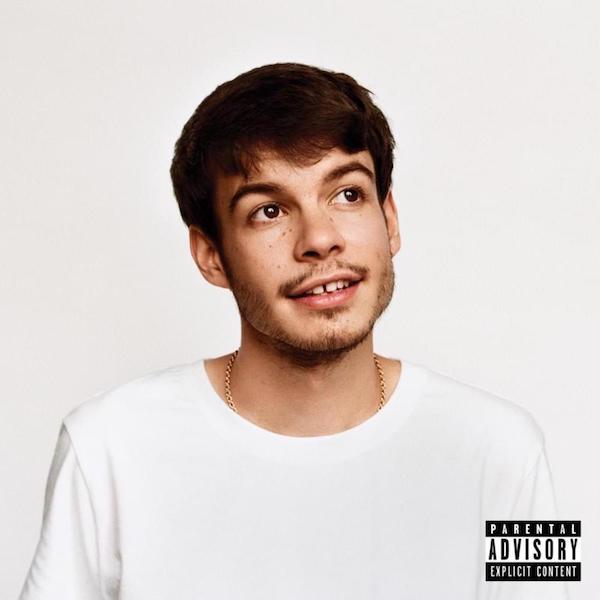 Music: 6
Sound: 7
Two years after he attracted high-profile attention with several features on Tyler, the Creator's Flower Boy, Rex Orange County (born Alex O'Connor) returned with his third album, Pony. Following his recent signing to RCA, unfortunately, the British indie pop/neo-soul singer's creativity mostly flushed down the drain. While Pony isn't bad, compared to Rex's 2017 LP Apricot Princess, it's not nearly as interesting; mostly comprised of bland, forgettable, mid-tempo bedroom pop ballads well below his caliber, nothing about Pony warrants repeated listening. The opening track "10/10 " is Rex's most overproduced, with crystalline Disney Channel-esque guitars and generic drum machine patterns that obscures his lazy vocal performance. The rest of Pony, while not as overproduced, could use a far more stripped-down approach; although its subject matter of loneliness gets tiring, some of these songs could be great in a basic piano/guitar-led live setting. Overall, this album's biggest strength is as background music: not good enough to remember, but not bad enough to complain about.
Liam Gallagher - Why Me? Why Not.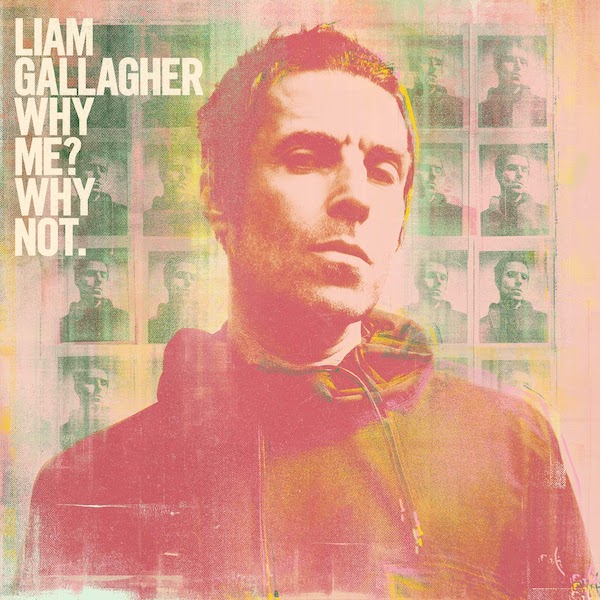 Warner Records LP, CD, and 44.1/24 digital
Produced by: Various
Engineered by: Various
Mixed by: Various
Mastered by: Randy Merrill
Music: 3
Sound: 5
"It's just rock and rrrrrooolllllllllll…" until it's not. Following Oasis' well-publicized 2009 breakup, Liam and Noel Gallagher have both kept busy with various musical ventures; Noel leads his own group, Noel Gallagher's High Flying Birds, while Liam's work as of late is increasingly top 40 pop-oriented. With the assistance of some of pop producer Greg Kurstin (among others), Liam's 2017 debut solo album As You Were is good enough; while the production is too clean at times and Liam is obviously autotuned occasionally, some of the songwriting shines as the best post-Oasis material in which Liam's been involved.
On his new album Why Me? Why Not., with an overblown sound barely reminiscent of his long-championed rock n' roll, Liam tries to break his way further into the modern pop scene. The opening track "Shockwave," while suffering from the production, is a well-written (albeit nonsensical) song at its core; the rest of the album, though, is a forgettable pop record that won't be as big as it'd like to be. As with all Oasis-related projects, the sound is compressed to death to the point where it also could've been called Why Dynamic Compression? Why Not. In other words, don't waste your time listening to this when you can go back to the first two Oasis LPs, from a time when the Gallagher brothers really were as great as they thought.
Tool - Fear Inoculum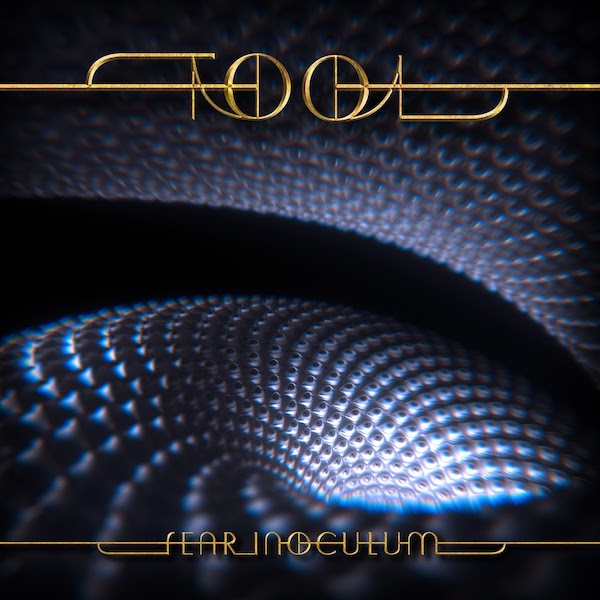 RCA/Tool Dissectional 19075-95055-2 96/24 files & CD (no vinyl announced)
Produced by: Tool
Engineered by: Joe Barresi
Mixed by: Joe Barresi
Mastered by: Bob Ludwig
Music: 7
Sound: 8
After an exhausting 13 year wait, Tool is finally back with their first new material since 10,000 Days. It's good to have the group back, but Fear Inoculum is nowhere near as great as their first four albums. While on those records Tool invented a sound, namely AEnima and Lateralus, here rather than breaking new ground they're simply refining their sound. Some of the songs last a few minutes too long, the digital interludes can be occasionally excruciating, and none of the songs use the Fibonacci sequence in an insanely complicated way only to tell you not to overthink and overanalyze things. Still, Fear Inoculum is an enjoyable listen (and nowhere near as bad as some other music critics claim it is), but nowhere near essential.
The main instrumental tracks on the album were recorded to tape and dumped into ProTools at 96/24, while Maynard James Keenan's vocals were done direct to ProTools at his winery in Arizona. The sound is quite good if you're an audiophile willing to endure the same two-measure guitar riff for three minutes at a time. However, the limited edition CD packaging (from what I've seen online) trumps everything else on this one: originally retailing for $45 (now going for much more on the secondary market, though there's word of a repress soon), it comes with a 36-page oversized booklet and most importantly, a 4" HD rechargeable screen with built-in 2-watt speaker that loops a video entitled "Recusant Ad Infinitum." At the time of writing, there is no planned vinyl release.
All of this raises the most important question: was the wait worth it? 13 years is a very long time to wait for an album. In fact, as a 13-year-old, I can say that it literally took a lifetime to get a new Tool album (10,000 Days came just over 5 months after I was born). While I'm more of a "casual" Tool fan (if one can even exist), I don't think Fear Inoculum is good enough to wait 13 years for, especially since Maynard recently said that it would've been great 8 years ago (if so, why didn't they put it out then?). Thankfully, drummer Danny Carey hopes that nobody has to wait 13 years for the next Tool album. Okay, then we'll all wait 30 years and they'll be 80 when they release their next album!
<!- ------------------------------------>