RIVA's New "One Box" Multi-Room Wand Festival Wireless Speaker Does 106dB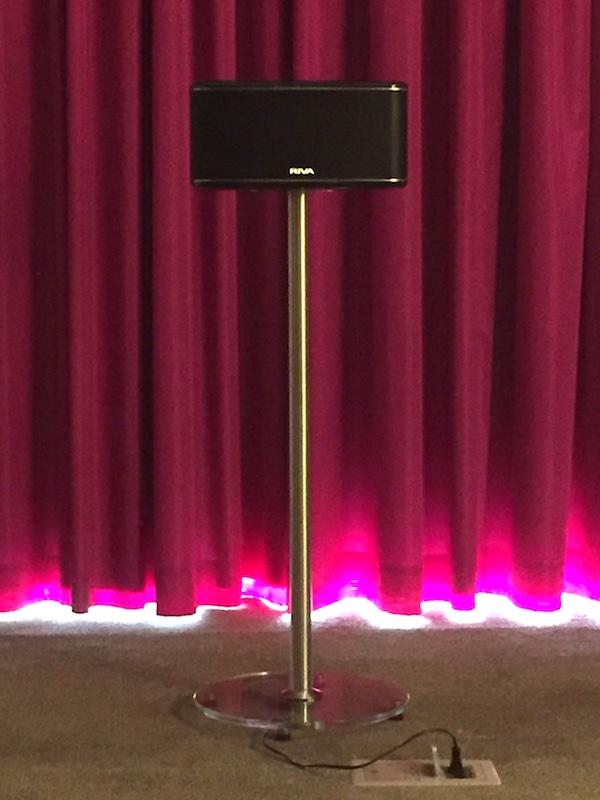 Admittedly, wireless speakers are not AnalogPlanet's "beat", but portable music is everyone's so a few years ago when
RIVA
launched a series of Bluetooth speakers and showed up at the old Newport Show to demo them for fussy audiophiles, we took note.
In the room was a familiar face: designer Donald North, who a few years earlier was at the show demoing his new turntable with single ended tube amps (as I recall). Here he was with the Riva Turbo-X (same name as my limited edition Saab, and probably no coincidence since North is also a Saab fan). North heads the Riva design team.
The Riva Turbo-X and the company's somewhat smaller "S" model are my two favorite large Bluetooth speakers. I bought one of each and use them around the house and outdoors. Amazing sound in a small package.
However, I was unprepared for what I heard last week in a lower Manhattan hotel room when North and Riva Chairman and CCO Rikki Farr unleashed the new Wand Series Festival stereo Wi-Fi enabled system.
I'd put it on a pedestal but they already have. They played for me Diana Krall's new album engineered by Al Schmitt through low bitrate Spotify (which is incorporated into the system) and really, I couldn't believe what was coming out of that (not little) box. Okay, it's not little but it's not exactly large either (about 14x7x7) and weighing in at 14 pounds. It's not meant as a portable unit but it's easily carried and placed. The Festival sells for $499.
Here's what's inside of the MDF (not plastic) box: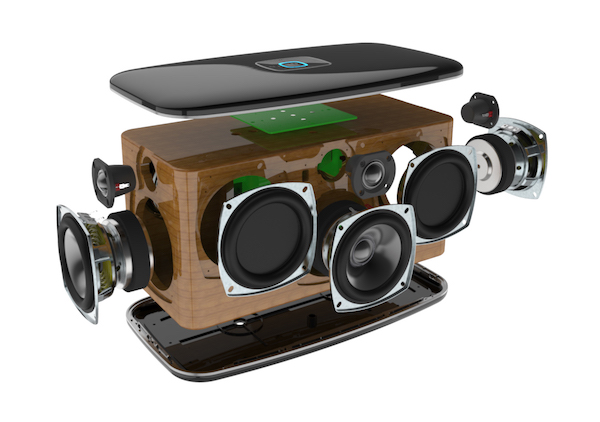 It's Wi-Fi enabled and sets up and is controlled by the Google Home app or Riva's Wand app. You can use third party apps on your mobile phone to control multiple speakers throughout your home and play different things at up to 192/24 bit resolution through each Festival or the smaller (but equally impressive) Arena model. I love the fact that it's not a "closed" system and can be used with whatever app you have and/or like including Apple AirPlay and Bluetooth (but that's not at 192/24 of course).
The Festival I heard played incredibly loud without any audible dynamic compression, produced an excellent 3D "out of the box" stereo image and went down stupidly low (below 55Hz). Like the smaller Bluetooth speakers this new series uses Riva's Trillium™ technology to produce an impressively wide stage from a single box.
The speaker (calling it a speaker really sells it short) also has an optical input, an AUX input and more features that you can read about online or in one of these dweeby "tech" sites.
The company introduced the product at CEDIA and CES 2017 and it's already won many awards. Now it's finally coming to market. When I saw it and brought up the "S" word, the company's representative said they'd prefer to not make such comparisons so I won't other than to write that the open architecture sets it apart from the "S" system as does the sound.
<!- ------------------------------------>