Rush to Commemorate the 40th Anniversary of Signals With Multiple Editions, Including a Super Deluxe Box Set With 180g 1LP and Four 7-Inch Singles and a Separate 180g 1LP Picture Disc, on April 28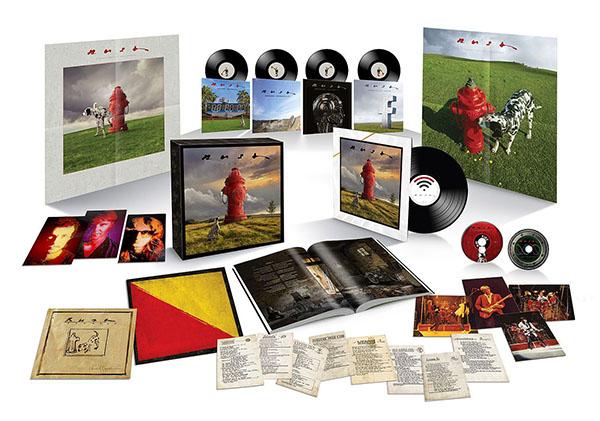 The countdown is on! Rush will celebrate the 40th anniversary of their ninth studio album Signals with a smattering of special releases, including a super deluxe box set with 180g 1LP black vinyl and four 7-inch singles, along with a separate 180g 1LP picture disc, on April 28 via Anthem/UMe.
An album that signified how Rush was in no way detached and subdivided from the ever-shifting 1980s musical landscape, Signals 40 will be available in three distinct configurations. In addition to the aforementioned Super Deluxe box set and 1LP picture disc edition, a Dolby Atmos digital edition will also be available (for the 360-degree-listening-inclined amongst us, that is). A limited edition of the Super Deluxe box featuring eight lithographs of drummer/lyricist Neil Peart's original hand-drawn lyrics for each song on Signals will only be available through the official Rush online store, which you can access/pre-order right here.
Signals, Rush's ninth studio album, was originally released in September 1982, and its technology-embracing riffs and rhythms continued the forward-thinking trajectory of the acclaimed Canadian trio as it continued to chart the demands of a new decade. (Yes, we know this is in fact Year 41 for Signals, but keep in mind the greater supply-chain thing has caused a number of historical multidisc releases to come out a bit later than we'd all prefer in the pandemic/post-pandemic era.)
What's in the big Signals 40 box, you ask? First, you can see exactly what's what in the official unboxing videoclip below.
Next, to give the Signals 40 box a more thorough, detailed textual play-by-play, the Super Deluxe edition includes 1CD, 1BD, and a 180g black-vinyl LP with new artwork from original album designer Hugh Syme in a premium tip-on jacket. Four 7-inch singles — "Subdivisions," "Countdown," "New World Man," and "The Weapon (Single Edit") — are also included, all of them with new artwork from Syme. The 180g LP in the Super Deluxe box has been cut via half-speed Direct Metal Mastering on a black vinyl, and it has been pressed at GZ Media in the Czech Republic.
Besides the LP and the four 45s, the Signals 40 Super Deluxe edition also contains several exclusive items, including (deep breath!): a 40-page hardcover book with new song illustrations and new artwork by the aforementioned original album designer Hugh Syme and unreleased photos from the Signals Tour; three lenticular lithographs that transition from the original black-and-white band headshots of bassist/keyboardist/vocalist Geddy Lee, guitarist Alex Lifeson, and drummer Neil Peart into the original album's "Digital Man" color headshots; four Signals Tour band lithographs; Syme's original album cover sketch lithograph; and a double-sided 24 x 24-inch poster featuring Syme's new Signals artwork on one side, and an outtake photo from the original album cover shoot on the other side. All contents are housed in a premium lift-top box, which features significantly reimagined cover artwork by our man Syme. The Super Deluxe edition box set has an SRP of $229.98.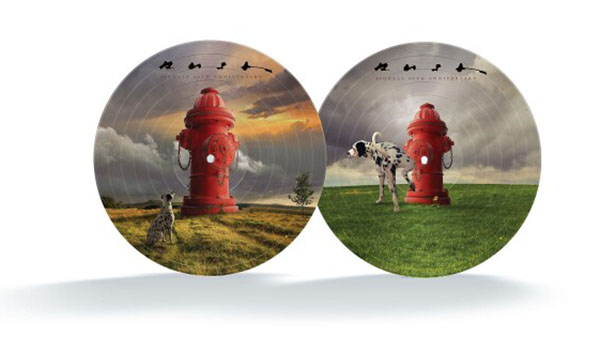 The second physical configuration for is a 1LP picture-disc edition that's housed in a transparent plastic sleeve, and it showcases new Hugh Syme artwork on both album sides. Its SRP is $35.98.

Here are the stats about the content of the core Signals album itself. Its eight songs (four per side) built upon Rush's penchant for adapting to the flow of the times without compromising its flair for melding long-established progressive roots with radio-friendly song arrangements. Signals, co-produced by Rush with longtime band confidant Terry Brown and engineered by Paul Northfield, was the third of numerous Rush recording sessions held at Le Studio in Morin-Heights, Quebec. The band's synergistic recording process at Le Studio had been well-established during sessions for February 1981's Moving Pictures, as well as the sessions for that album's predecessor, January 1980's Permanent Waves. (Both of those albums were also given proper Super Deluxe 40th anniversary treatment, as were their three direct predecessors — namely, February 1976's 2112, September 1977's A Farwell to Kings, and October 1978's Hemisphere.)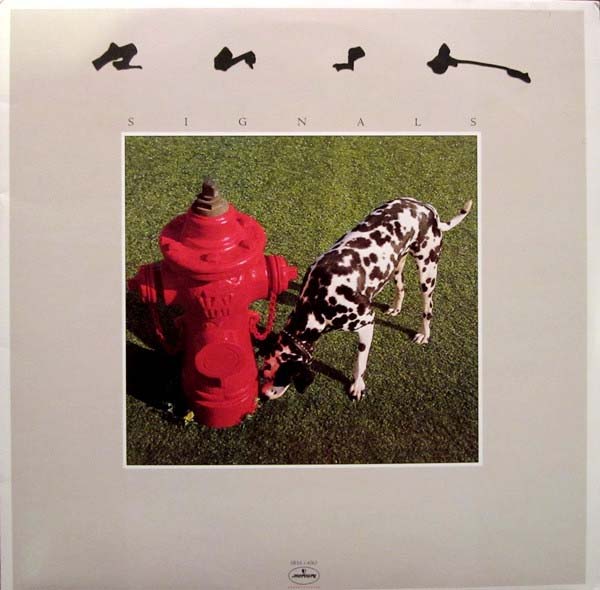 "Subdivisions," the album's generation-defining lead-off track, succinctly captures the angst of the perennial restless dreams of youth, and this synth-driven song subsequently became one of Rush's most celebrated FM favorites as well as a cherished concert staple for many years to come. Next, the band shifts gears and leans back into the wide-eyed yearnings of "The Analog Kid," a propulsive track that also reached No. 19 on the Mainstream Rock chart. Meanwhile, the quest for emotional interactivity reaches a combustive head in the connective musical tissue of "Chemistry." Side A closes out with the fast-forward thinking of "Digital Man," presaging our eventual reliance on the 0s and 1s that now permeate our daily lives.

Side B commences with the angular thrust of "The Weapon" (subtitled as being "Part II of Fear"), a rumination on personal apprehension and doubt that also serves as a modernized offshoot of the mob-mentality prejudices of "Witch Hunt" (a.k.a. "Part III of Fear") from Moving Pictures. "The Weapon" also became another Rush concert favorite featuring a videoscreen-projected introduction courtesy of Count Floyd, one of Joe Flaherty's many notable characters from SCTV. The kinetic, reggae-tinged lilt of "New World Man" peaked at No. 21 on the Billboard Hot 100 singles chart, Rush's singular Top 40 hit in the United States.

The truly beautiful "Losing It," a starkly honest assessment of knowing when the optimal-performance curtain is coming down and how to gracefully deal with its consequences (or not), features poignant electric violin accompaniment from guest performer Ben Mink. "Losing It" was never played onstage until Rush's final R40 Live Tour in 2015, with Mink reprising his role at the tour's stop in Toronto and Jonathan Dinklage of the Clockwork Angels Ensemble playing on it when the song was performed in the States (the latter of which I'm forever grateful for seeing in person at the Prudential Center in Newark, New Jersey on June 27, 2015). The album wraps up with the optimistic skyward views of "Countdown," an unabashed celebratory chronicle of the launch of the Space Shuttle Columbia in 1981. "Countdown" also features approved audio of the voice communications between the Columbia astronauts and ground control.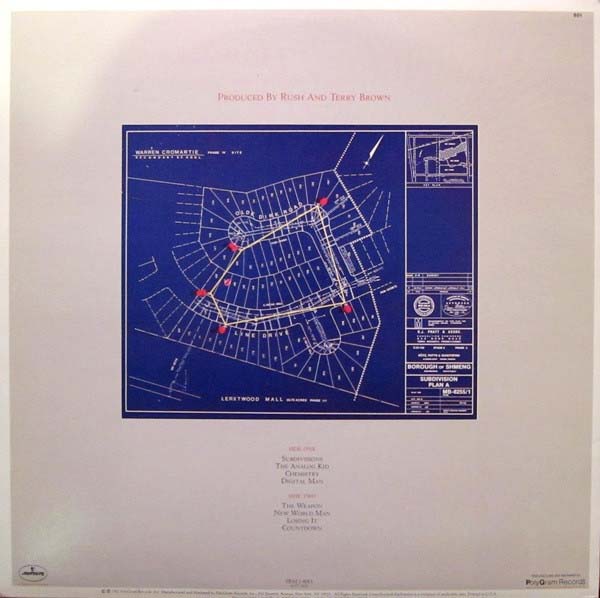 Me, I bought the original Signals LP on Mercury Records (the Pitman pressing) back in October 1982, about a month after its release date — in fact, I might have even gotten it for my birthday that year, if memory serves — and have, of course, subsequently bought all the ensuing CD and BD versions. During the following years, I also picked up the import versions of the 45s that were released from the album whenever I came across them — mainly for completist purposes. I always felt the cover art for each of those singles was kinda "blah," truth be told — so I'm much, much happier with the redesigned Hugh Syme sleeves that adorn all four singles in the box set.

I know Signals is a particularly galvanizing album in the Rush canon, especially considering how it directly followed the perfect storm of February 1981's career benchmark Moving Pictures — my personal favorite album, to be honest — but Signals has actually held up under scrutiny as the years have passed, when viewed/listened through the lens of Rush's other studio albums that followed it in the '80s (i.e., April 1984's Grace Under Pressure, October 1985's Power Windows, September 1987's Hold Your Fire, and November 1989's Presto).

What say you? Feel free to chime in with your own virtuous yea or nay signals about Signals in the Comments section below, following all the pertinent tracklisting details.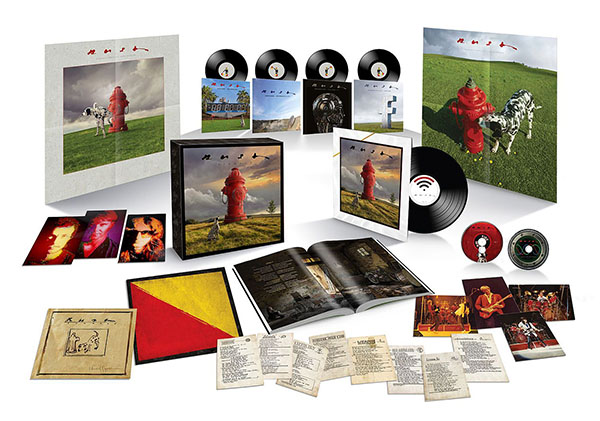 RUSH
SIGNALS – 40TH ANNIVERSARY SUPER DELUXE EDITION
1CD/1BD/1LP/4 7-inch singles (Anthem/UMe)

Side A
1. Subdivisions
2. The Analog Kid
3. Chemistry
4. Digital Man

Side B
1. The Weapon
2. New World Man
3. Losing It
4. Countdown

Four (4) 7-Inch Singles

Single 1 – Side A
1. Subdivisions

Single 1 – Side B
1. Red Barchetta (Live)

Single 2 – Side A
1. Countdown

Single 2 – Side B
1. New World Man

Single 3 – Side A
1. New World Man

Single 3 – Side B
1. Vital Signs (Live)

Single 4 – Side A
1. The Weapon (Single Edit)

Single 4 – Side B
1. Digital Man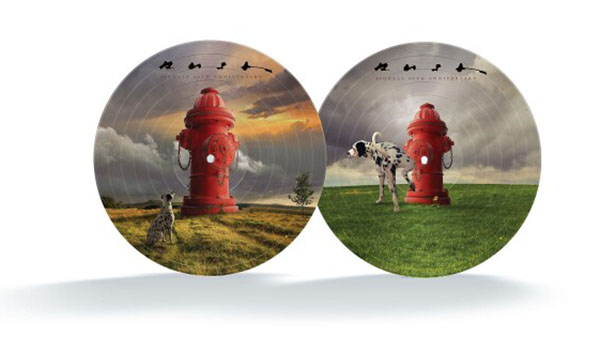 RUSH
SIGNALS – 40TH ANNIVERSARY 1LP PICTURE DISC EDITION
180g 1LP (Anthem/UMe)

Side A
1. Subdivisions
2. The Analog Kid
3. Chemistry
4. Digital Man

Side B
1. The Weapon
2. New World Man
3. Losing It
4. Countdown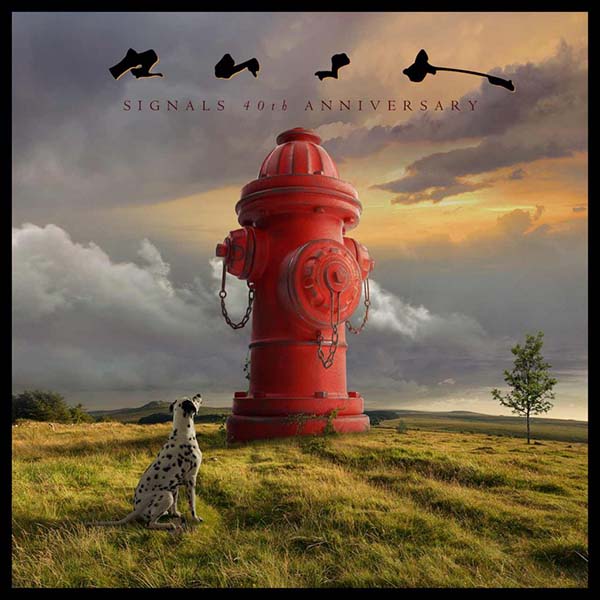 <!- ------------------------------------>