Simon Yorke Introduces a 45rpm-only Record Player!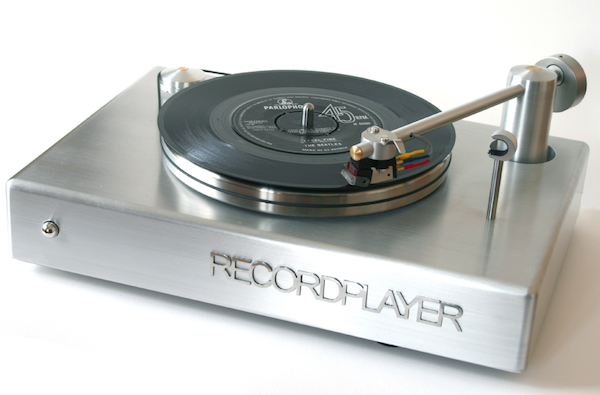 Turntable manufacturer Simon Yorke just announced the limited edition S45 record player designed exclusively to play 45s and only 45s. As the press release says, the S45 "...will not play 12" long-playing records, compact discs or oven-ready pizzas, just singles."
The great-looking player, complete with an installed MM cartridge, will be strictly limited to 100 pieces, each signed and numbered by Simon Yorke and accompanied by a certificate of authenticity.
Price is 2500 Euro (excluding sales taxes and shipping costs).
<!- ------------------------------------>
| | | | | | | | | | | |
| --- | --- | --- | --- | --- | --- | --- | --- | --- | --- | --- |
| | Equipment Reviews | | The Gruvy Awards | | Blogs | Columns | | Show Reports | | News |