The Small, Sad New York Audio Show 2017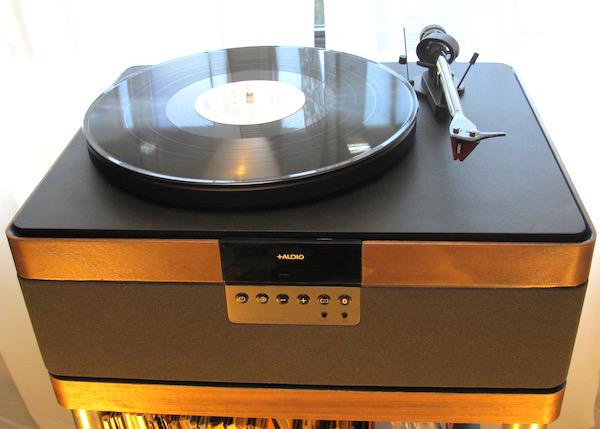 The just concluded New York Audio Show 2017 was small. Really small. It was so sad for one of the world's greatest and most musically sophisticated cities to not be able to support an appropriately sized audio exhibition.
There are many reasons why New York City has long-running trouble with audio shows and audio stores for that matter, one being cost. It's become too expensive for any independent store, regardless of what it sells, to survive the high rents—though a few still do.
That's one reason so many chains have usurped spaces once housing unique stores. New York's 5th Avenue retail environment now more closely resembles that of a suburban shopping mall than that of a great metropolitan area.
Yet, there were a few really interesting things to be seen and people to meet—especially for record enthusiasts—and you'll find them in the video. For more detailed overall coverage please visit Stereophile.com. AnalogPlanet was there looking for analog-related news but as long as we were there video camera in hand, we covered the rooms mostly in "drive by" fashion. It didn't take long.
Video highlights include John Blomstrom's neat "Seamzeazy" jacket repair system and the + Audio compact, all-in-one turntable, amplifier and speaker system that we spotlit in our Munich High End 2017 coverage. It was impossible to hear the + Audio unit on the noisy Munich show floor but in a hotel room the sound was sensational ! There are two versions now: a new "basic" one with a metal Pro-Ject arm and metal platter and the more costly one shown in Munich.
Delivery is expected to be first quarter 2018 but order now and get a discount—as explained in the video. The spacious, non-processed sounding music produced by this compact disc player (hahaha) was beyond all expectations.
Everyone entering the room thought the room treatment in each corner were the two speakers but the sound all came from the box and it did not at all sound processed.
Also be sure to watch the interview with Adirondack Audio&Video's Jason Tavares, who moved to upstate New York (Queensbury, near Glens Falls) to teach history and finding no high-end audio stores bought into a custom install business and brought in two channel audio from Luxman, Focal, and other high performance brands, plus the Serbia-based Soulline turntable line. You'll enjoy what he has to say about who's coming in to buy vinyl and turntables.
You'll also enjoy the encounter with David Toledo whose uncle cut lacquers "in the day" at legendary Bell Sound. As they say, "only in New York".
Otherwise there was little new at this show that wasn't seen in Munich or in Hong Kong or in Tokyo, though it was or first look at VPI's modestly priced Cliffwood turntable shown at the top of the page.
<!- ------------------------------------>