"Sonny Clark Trio : The 1960 Time Sessions with George Duvivier and Max Roach" November 24th From Tompkins Square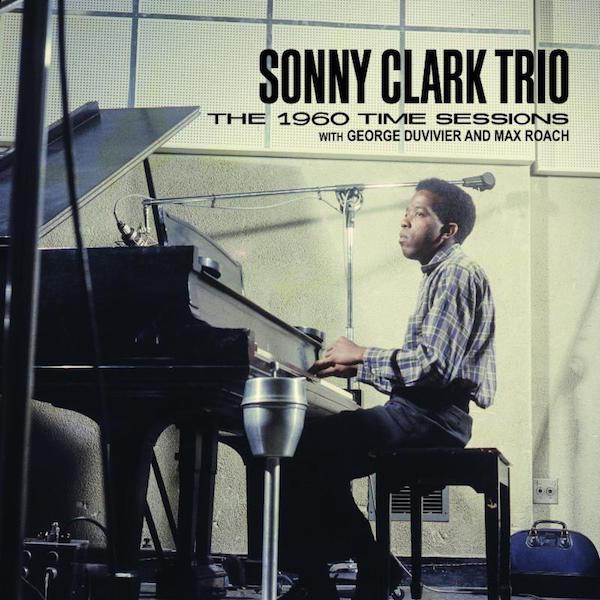 Tompkins Square announced today the upcoming release of
Sonny Clark Trio : The 1960 Time Sessions
, a limited edition 2LP set available exclusively via participating independent record stores as part of Record Store Day, on Black Friday, November 24th, 2017.
Thanks in great part to superb vinyl releases over the past few years from both Analogue Productions and more recently Music Matters (and decades ago on Classic Records), of Sonny Clark's classic Blue Note records like Cool Struttin' (33BST-1588), Dial S For Sunny" (MMBLP-1570> and Leapin' and Lopin' (MMBST-84091), Clark's legacy as both a leader and session man with Lee Morgan, Grant Green and others has grown.
Clark, like too many others of his era, sadly passed away due to a heroin addiction at age 31 in 1961. The The late Bob Shad, owner of Time and Mainstream Records produced The Time sessions, which was re-mastered for this reissue by Dave Donnelly from the original analog tapes (based on Donnelly's website info, you can assume the record was cut from a high file by someone else, hopefully from a high resolution file). Also included is a previously unavailable on vinyl alternate take.
Nat Hentoff wrote the original liner notes, included in the reissue package, and former New York Times critic Ben Ratliff contributes a new 3500-word essay. The set was produced for reissue by Mia Apatow (Time Records) and Josh Rosenthal (Tompkins Square).
<!- ------------------------------------>