Soundmatters UPstage 360 Not a Coffee Maker But Brews Up Immersive Sound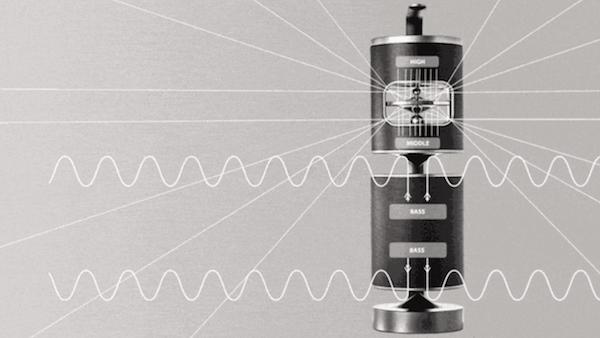 Soundmatters innovates super-compact Bluetooth speakers that sound far better than anything their size has a right to sound. Now the company enters the Hi-Res audio robotic "personal servant" market with "Upstage 360" a "smart home connect' and "Echo Dot docking station" equipped compact, circular "smart" speaker system that has a claimed 40Hz-40kHz frequency response and a 360 degree radiating pattern.
The Kickstarter funded project has far exceeded its original goal but there are still 22 days to go during which the company is offering enticing incentives to sign up for one now including a $130 discount off of the $499 list price when you pledge (guess how much?).
Click on the above hyperlink for all of the product's details as well as the still-running funding offers. The device is internal docking equipped with Bluetooth, Echo Dot, Spotify, Apple Music, qobuz, TIDAL and one other app.
A photo of Martin-Logan founder Gayle Martin Sanders directly below the feature box quotes him as saying "I am honored to be among the first to hear an intitial version of the Upstage 360. VERY COOL! Can't wait to own one".
I like the intersection of audiophilia and innovative tech. Cool, useful "lifestyle" enhancing products can and should also sound good. This one could be one. Though it's engineered by Soundmatters and says on the back, the Upstage 360 will be marketed and branded under the name LEVEL 10.

SPONSORED VIDEO
<!- ------------------------------------>