A Subscription Based Vinyl Service From Feedbands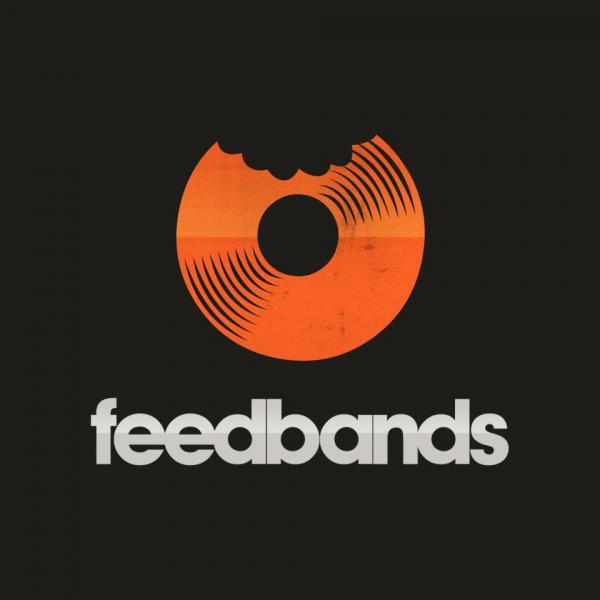 A reader alerted me to "Feedbands"—a unique vinyl subscription service. You pay them $19.95 a month and each month Feedbands sends you a new 180g vinyl record of a new band or artist they really like.
If you don't like a particular record, you don't have to pay for it, but since your subscription helps "feed bands" it seems worth supporting even an occasional dud (assuming it's only an occasional one).
The outfit has a team that pores through the submissions. They take curation seriously, they claim.
The musical influences that guide their taste:
"We listen to so much good music it's hard to rank, but a handful of our team's favorite bands include (in no particular order): Bob Dylan, Pink Floyd, David Bowie, Mumford And Sons, Modest Mouse, Jimi Hendrix Experience, The Flaming Lips, The Gaslight Anthem, Nine Inch Nails, Daft Punk, Pearl Jam, Radiohead, Wilco, The National, The White Stripes, Neutral Milk Hotel, Rush, The Ramones, Black Sabbath, Led Zeppelin, Rolling Stones, Vampire Weekend, The Clash, The Beatles and The Black Keys."
Each 180g record is pressed on colored vinyl (colored vinyl is fine) and put into a full color jacket with band-chosen artwork. Each release includes a biodegradable download card so you can put it easily on your iPod. Each download card is embedded with wildflower seeds. You can plant the download card!
If you don't like a particular record, you can return it for credit and you can cancel whenever you wish.
They source from tape if possible and for digital sources prefer WAVE files, but will release from whatever the band's master if the music moves them and that's good enough for me since it's all about the music not the sound, though of course we like that to be good too and so do the Feedbands people.
They don't press at United but they won't say where they do press. Their "dream" is to open their own press but I say "dream on"! However I deeply admire their idealism and vinyl convictions.
There's a Feedbands app. When they find a submitted tune they like they'll send you a push notification and you can stream their picks from your mobile device. You can vote the selection up or down and the ones with the most votes have a better chance of being pressed on vinyl.
This sounds like a very cool service and a chance to visit "virtual garages" all over the world! Visit The Feedbands website
<!- ------------------------------------>