Swedish Analog Technologies Announces Two New Pickup Arms for 2018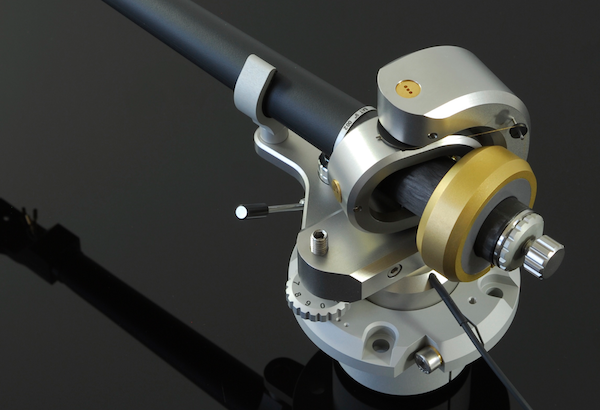 Swedish Analog Technologies
today announced two new pickup arms to be introduced "...in the first quarter of 2018". The photo accompanying this news item is of the original SAT Pickup Arm because no photos of the new arms were provided at this time. In fact, this photo taken from the company's website is of an earlier version than the one currently in production.
SAT's Marc Gomez says the original arm that went into production in early 2015 will soon be phased out, with a total of 70 having been built, which, considering the price ($30,000+) is an astonishing number. The new models were designed based on "...the experience gained during these years of production and installation of the (original) arm."
Mr. Gomez says that while performance improvements are usually what drives new designs and consumer interest in them, in this case also playing a part in the new designs are "key advances....made in the protection and safe transportation of the arm assembly, adjustability, as well as easier setup of the arms."
He added "These new models will also adopt innovative design features and manufacturing techniques that will allow SAT's production to accommodate the increasing interest in our brand."
Owners of the original arm need not worry about continued support. Gomez said "a complete stock of parts will be kept to guarantee the uninterrupted enjoyment of existing SAT Pickup arm owners for many years to come".
Finally, he said, "production of components for the new models is already underway. Additional details about the design features as well as pricing will be communicated in the coming months leading up to 2018."
<!- ------------------------------------>