They Came Back —One Store's RSD 2018 Story
Thanks to an anonymous source, here's one record store's RSD story: Comeback Vinyl opened 2014 in Atlanta and just recently moved to its current Alpharetta, GA. location. These photos, showing the line stretched around the block, are from last week's Record Store Day. Clearly customers did "Comeback" to Comeback Vinyl!
The correspondent took the photos and the time to ask people (who started standing in line at 7:30AM for the 10:00AM opening) why they were there. He found, as the pictures, show, a wide demographic that skewed young. He found "a few audiophiles" but mostly people getting back into vinyl.
Most said it wasn't the sound quality that attracted them (hopefully that will come later!) but rather the "coolness" of it and the "allure of physical media".
Most said they either streamed music or played vinyl (bye, bye, CD) and that vinyl was more of a "focused listening session" experience with streaming for other occasions. Music was rock/pop, some jazz and "a smattering" of classical music listeners. Most were familiar with brands Pro-Ject and Rega,
There were some "high end" audio devotees there too, of course but the correspondent found that "absolutely no one" was into the "vinyl vs. CD" or any similar kind of debates. These were mostly music lovers who are back into vinyl.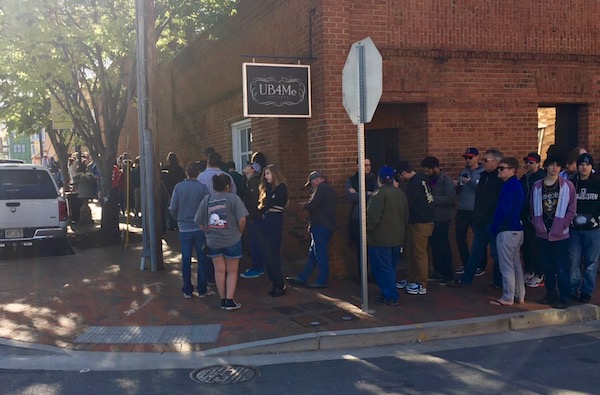 <!- ------------------------------------>