Impex Announces multi-Format Release of Patricia Barber's Clique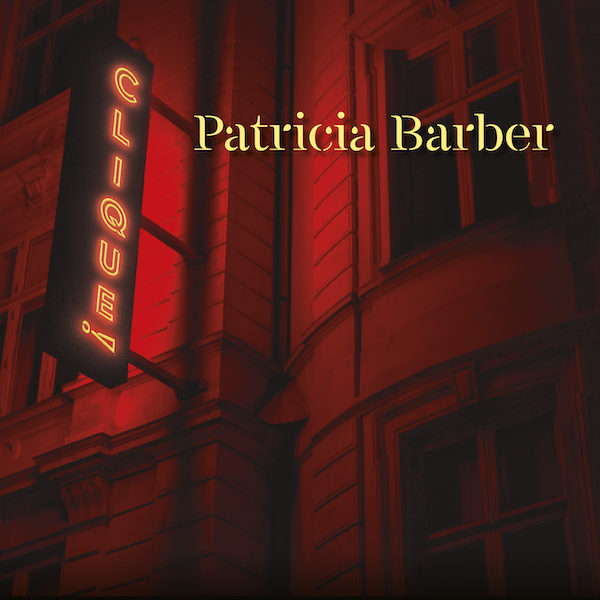 Thursday, June 10th
: Impex Records today announced the multi-format release of Patricia Barber's new album
Clique
. It will be available as both 33 1/3 and 45rpm LPs, an "Ultra High Definition Permanent Download (stereo and 5.1), High Definition Streaming, MQA CD, SACD (stereo and 5.1) and Reel to Reel analog tape.
The 9 song track list consists of 8 eclectic compositions written by others including Lee Hazelwood, A.C. Jobim, Rodgers/Hammerstein, Thelonious Monk and Stevie Wonder and one 8 minute Barber original. That song "Mashup" and the Monk cover "Straight, No Chaser" are instrumentals.
Accompanying Barber is Patrick Mulcahy on bass, Jon Deitemyer on drums, Neal Alger on acoustic guitar and Jim Gailloreto on tenor sax.
The set was recorded in High Resolution DXD (352.8kHz/32bit) using a Horus/Pyramix recording system and mixed on an analog Neve 88 Legacy board. No analog compressor/limiter/eq and/or digital reverb were used in the mix, which used "Merging+Clock U" clocking technology.
Mix master formats were: Digital eXtreme Definition DXD and ½"analog master tapes (15IPS, Dolby SR). Master formats: Digital eXtreme Definition DXD (352.8kHz/24 bit), 2.0 and 5.1 and ½" analog master tape (15ips, Dolby SR).
Impex's Abey Fonn says the vinyl editions will be out some time after the August 6th digital release date depending upon pressing and other production constraints.
A variety of high quality download purchase and listening options for the first single "This Town" are available here.
<!- ------------------------------------>