TMZ Reports Joni Mitchell in Coma, Unresponsive (Updated)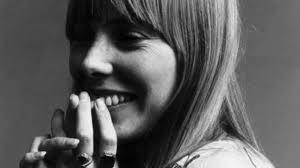 The website TMZ reported today that Joni Mitchell is in a coma and unresponsive ("with no immediate prospects for getting better").
A close friend has files papers to obtain a conservatorship.
This just in from her website:
"Contrary to rumors circulating on the Internet today, Joni is not in a coma. Joni is still in the hospital - but she comprehends, she's alert, and she has her full senses. A full recovery is expected. The document obtained by a certain media outlet simply gives her longtime friend Leslie Morris the authority - in the absence of 24-hour doctor care - to make care decisions for Joni once she leaves the hospital. As we all know, Joni is a strong-willed woman and is nowhere near giving up the fight. Please continue to keep Joni in your thoughts."
<!- ------------------------------------>
| | | | | | | | | | | |
| --- | --- | --- | --- | --- | --- | --- | --- | --- | --- | --- |
| | Equipment Reviews | | The Gruvy Awards | | Blogs | Columns | | Show Reports | | News |