TW Acustic Introduces Triple Motor Module For Raven AC Turntable (Price Corrected)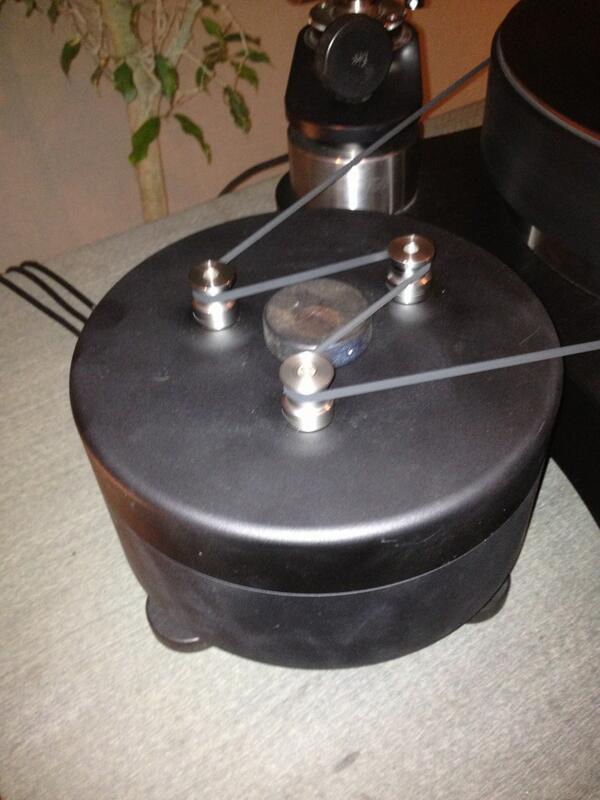 Highwater Sound's Jeff Catalano, TW Acustic's American importer debuted a new triple motor module (circa $5500) for the Raven AC turntable similar in concept to the motor system in the company's flagship Black Knight 'table.
Triple motor drive is popular in Germany and elsewhere, though most often the motors and spaced evenly around the plinth. As with everything else in audio (and life in general!), innovations like this have both advantages and disadvantages.
Three motors means three times the motor noise and vibration. While more motors produce greater torque and drive, unless the motors are driven in perfect synch, the resulting belt oscillation can produce greater not lesser speed inaccuracy. .
However, putting all three motors in a single module should greatly diminish the possible negatives. I placed my palm on the top of the running triple module and could feel no vibrations. Ultimately, despite the possible positives and negatives, the proof is in the listening.
<!- ------------------------------------>