UMe Clarifies Sources Used For "Soundofvinyl" 1/2 Speed Mastered Series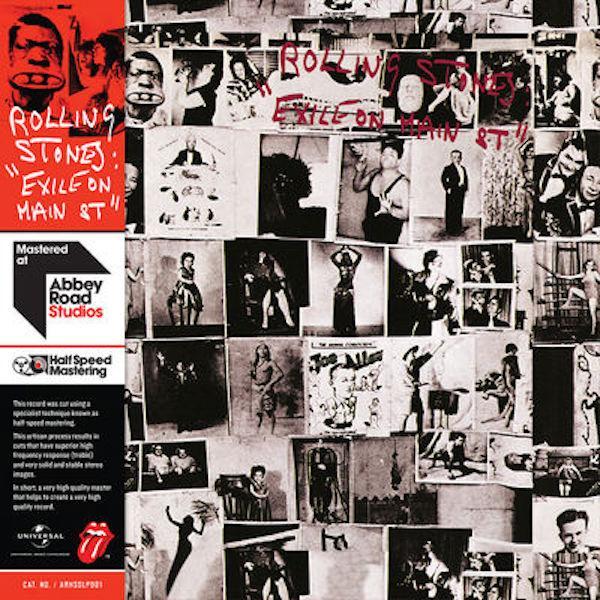 In a
December 19th story
, Analogplanet pointed out what appeared to be inaccurate wording in a press release description of the 1/2 speed mastered at Abbey Road LP series.
Since Abbey Road does its half-speed mastering exclusively from digital sources, this opening line seemed problematic:
"Using the original analog master tapes this artisan process results in cuts that have superior high frequency response (treble) and very solid and stable stereo images. In short, a very high quality master that helps to create a very high quality record."
We sought clarification and received same yesterday from UMe's "Chas Chandler". He's obviously not the Chas Chandler, bassist for The Animals and Jimi Hendrix's manager since that one has passed away, so either this Chas Chandler coincidentally has the same name, or the individual had the good taste to go by that name.
Regardless, he was forthcoming regarding this issue, writing:
"In our haste to post information about the range, claims were made concerning analogue tapes that were erroneous and misleading and will shortly be corrected. Please accept my apologies. It is important to be completely transparent when marketing these titles. Audiophiles rightly require comprehensive information and "I hope you find the attached are helpful.
"Miles tells me that he is happy to talk to you if you would like further info. Please let me know."
Attached were mastering notes by Mr. Showell for each record in the series. The notes explained 1/2 speed mastering and its advantages as well as what he feels are the advantages of cutting from a high resolution source rather than from analog tape. That discussion is best left to cover in a review of one or more of the titles in the series. Here is the response to Mr. Chandler and Mr. Showell:
I appreciate all of that information and especially the acknowledgement of the unfortunate press release wording.
However, with regard to "Exile on Main Street", the previous vinyl editions cut from a digital source supplied by The Rolling Stones were dreadful.
They were dynamically "squashed" and sonically a distant 10th place (at best) compared to the original, mastered at Artisan Sound. In my opinion a waste of PVC.
So before again buying, what my readers want to know is: was the "squashing" done in the original digital transfer or were the full dynamics preserved in the transfer that will hopefully lead to a better result.
Also, key to all of this is what A/D converters were used in the original transfers and what D/A converters were used for the lacquer mastering, as every digital converter has a signature sound (despite claims to the contrary), some better than others and some worse.
I also wonder why, given the success of The Beatles mono box cut directly from the master tapes instead of from digital, why Miles (or whoever is directing this program) feels this methodology will result in a superior record.
Finally, while Miles' notes indicate the problems with cutting directly from tape and the advantages of using a digital source, there's nothing there about the disadvantages of cutting from a digital file. Does he think digitization at 96/24 is transparent to the source?
We'll post the response when it is received.
<!- ------------------------------------>