Unearthed! Editor's 1977 Emerson College Television Show Appearance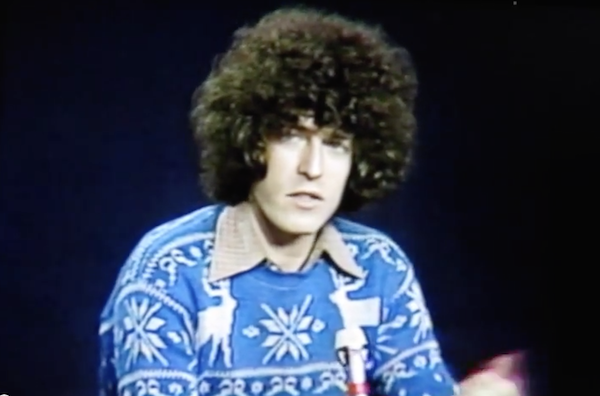 This is posted "just because", but I doubt it will remain up for long. Back in 1977 I appeared on an Emersion College Student television show. I haven't seen this for a very long time and had someone with a U-Matic 3/4" machine transfer it to DVD years ago.
The first part is the sit down interview but it's the second part that you might find the most entertaining (or not)! It's a parody if the movie "Saturday Night Fever" that will make more sense and (perhaps) be funnier if you remember that movie, the plot, the scenes, the actors, etc.
WARNING: parts of the parody are vulgar and contain some offensive language (etc.).
Enjoy or not....I will probably take it down in a few days because it's really not at all about this site's mission....
<!- ------------------------------------>
| | | | | | | | | | | |
| --- | --- | --- | --- | --- | --- | --- | --- | --- | --- | --- |
| | Equipment Reviews | | The Gruvy Awards | | Blogs | Columns | | Show Reports | | News |