Vanessa Fernandez Groove Note Sophomore Effort Coming Spring 2016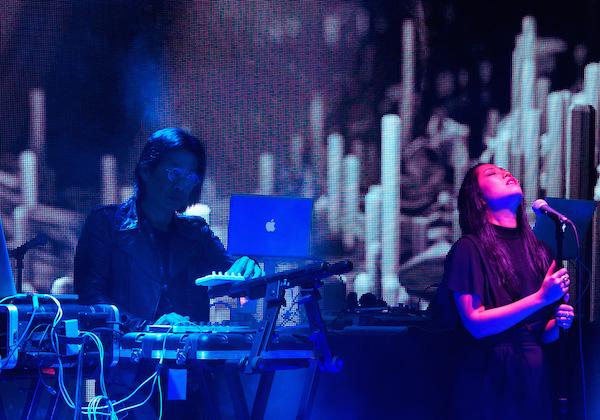 Vanessa Fernandez's
first Groove Note release
was a terrific record musically and sonically.
It must have done well commercially because Groove Note's (and ORG's) Ying Tan has planned a follow up extravaganza.
When the Levee Breaks (Deluxe Edition) will be a 180g, 45rpm direct-to-lacquer triple LP, triple gatefold set that includes a bonus 12" single.
As the title suggests Ms. Fernandez covers Led Zeppelin tunes but in "unplugged" acoustic arrangements. The tunes include, among others:
"Babe I'm Gonna Leave You"
"Immigrant Song
"Kashmir"
"Ramble On"
And of course "Whole Lotta Love"
The12" bonus single features hard rock versions of "Whole Lotta Love" and "When the Levee Breaks", for a total of eleven tracks spread over six sides.
The recording is 100% pure analog engineered by Michael C. Ross at United Recordings (the former Ocean Way), one of the world's top recording venues (and unfortunately they are disappearing fast).
Players include Use Me guitarist/arranger Tim Pierce, Jim Keltner on drums (!), ex Jane's Addiction bassist Chris Chaney, percussionist Luis Conte (James Taylor, Santana, Eric Clapton, Al Di Meola) and keyboardist Jim Cox (Mark Knopfler, Lyle Lovett, Willie Nelson, Alison Krauss).
The first 2000 copies pressed on TBA colored vinyl (need not be any worse, and possibly better than black). All will be shipped in sequentially serial numbered jackets with add-ons, inserts, posters and TBA other "goodies".
So what's this about "direct to lacquer" mastering? Bernie Grundman will mix "live to lacquer" from the two inch multi-track masters through a vintage Neve mastering board connected directly to the cutting lathe. This eliminates a generational mixdown to ¼" production tape and bypasses the cutting room's EQ board. Only the Neve's EQ will be applied as needed.
This plus a recently mounted new cutter head in BG's lathe should produce a spectacular sounding album. Is Ms. Fernandez up to covering Led Zep? If her debut album is any indication, shouldn't at all be a problem.
Groove Note GRV1088 will cost $89.99.
<!- ------------------------------------>