Vertere Acoustics' Touraj Moghaddam at The Voice That Is June 1st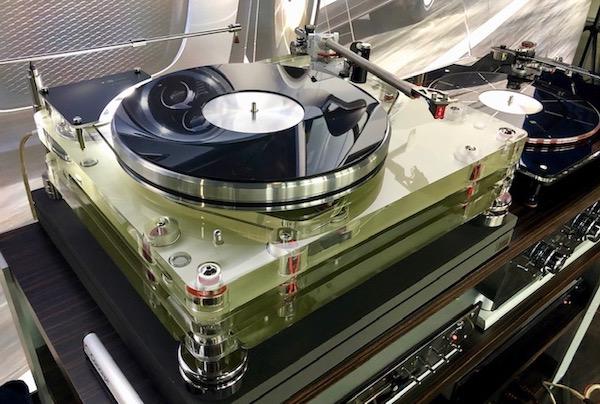 Saturday, June 1, 2019: Doug White, of The Voice That Is, in cooperation with the Philadelphia Area Audio Group and the New Jersey Audio Society, hosts a vinyl event featuring Vertere Acoustics and Touraj Moghaddam, Designer.
Mr. Moghaddam will discuss analog reproduction and turntable and tonearm design, followed by a short listening session.
"- Touraj Moghaddam made his name in hi-fi circles as one of the two founders of the UK's Roksan Audio, which began making turntables just when LPs were facing decline following the arrival of the CD in the mid-1980s. With Moghaddam's dedication to the art of vinyl replay now vindicated by the revival of interest in the format, today he is with Vertere Acoustics, which offers several record players, reference tonearms, a phono-stage and an array of Vertere connecting cables, in all of which Moghaddam has played a significant development role."
The event is open to all interested in learning more about the topics, products and the person behind them. Featured products will be the MG-1, SG-1 and Dynamic Groove turntables from Vertere Acoustics and Speakers and electronics from TIDAL Audio. Distributor Rutherford Audio will be on hand to assist with configuration and product options.
Location:
Hampton Inn Philadelphia/Plymouth Meeting
2055 Chemical Rd
Plymouth Meeting, PA 19462
The location is just off of the Pennsylvania turnpike (PA 276) and PA Route 476.
Time: 11am – 1:00pm and 2pm – 4:00pm
Seating is limited. Registration is appreciated by sending an email to: contact@thevoicethatis.com
<!- ------------------------------------>