Veteran Jazz Dealer Jeff Barr Opens Euphoria Records in Palm Desert, CA.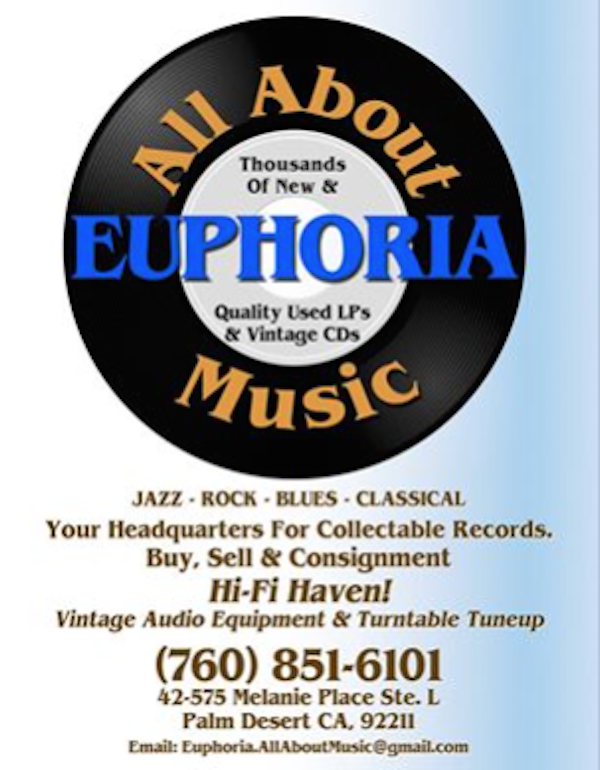 Veteran jazz record dealer Jeff Barr, who I've known since the 1980s has opened Euphoria, a new record store in Palm Desert, California.
The store includes jazz, rock, blues and classical records. Barr buys and sells and also will do consignment type sales for you. He also says his store is "Hi-Fi Haven!" (but does he mean "heaven"? He also offers a turntable tuneup service.
Euphoria has a Facebook page and the email address is in the image at the top. So if you are in that region, you might "head your head to the ground round".
<!- ------------------------------------>
| | | | | | | | | | | |
| --- | --- | --- | --- | --- | --- | --- | --- | --- | --- | --- |
| | Equipment Reviews | | The Gruvy Awards | | Blogs | Columns | | Show Reports | | News |