VMP's The Story of the Grateful Dead Anthology Is Worth Considering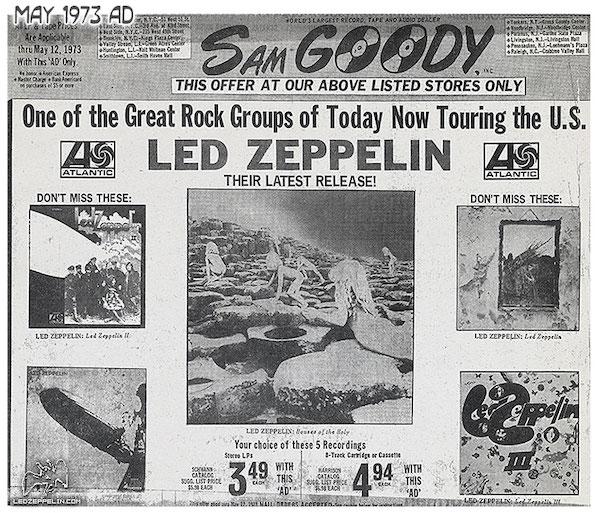 I was asked to write a short item for a U.K. business about the high prices of today's new records. I ended up thinking they are not all that high. The Sam Goody's ad from 1973 at the top is for the Led Zeppelin catalog, that at the time consisted of five LPs. The list price was $4.98. The sale price (if you brought in the advertisement) was $3.49. Sounds cheap, no? Well, no.
In today's dollars that $4.98 list price is $29.21. The $3.49 sale price is $20.47. So really today's "average record" prices are comparable and not really high. Consider the prices of Blue Note's "Tone Poet" series or the "Verve/Acoustic Sounds" series that sell for around $34. These are better sourced, pressed and packaged than most 70s era records selling for a comparable price.
Which brings me to this Vinyl Me, Please (VMP) Grateful Dead Anthology.
It appears to be a beautifully packaged set containing 8 Grateful Dead albums (14 LPs in total), cut by Chris Bellman at Bernie Grundman Mastering using the original analog master tapes (AAA) except for one cut using the original digital master and pressed at QRP on high quality colored vinyl. Also included is an exclusive Grateful Dead podcast series and more, all of which you can learn about by clicking on the above hyper-link. The box costs $449 and can be had in 4 interest-free installments. That's about $37 per disc and of course that doesn't include all of the extras. The set is limited to 7500 copies. There's a VMP contest going on now you can read about on its site. If I didn't already have original pressings of all these titles I'd buy the set.
<!- ------------------------------------>