Walker Audio Pivots on Tone Arm Design In New Procession Turntable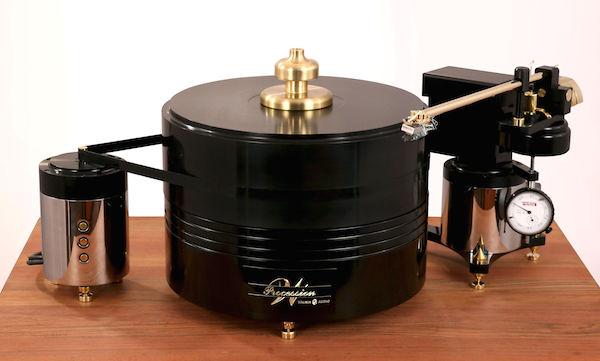 Walker Audio, best known for its Proscenium air bearing turntable and air bearing tangential tracking tone arm recently announced the new Procession turntable featuring a pivoted arm.
This high-mass minimal plinth turntable features a newly designed pivoted arm featuring an arm pod equipped with remote controlled infinitely adjustable VTA/SRA.
Other features include a 45 pound machined aluminum plinth, 30 pound Delrin platter, and a 3 inch solid brass spindle-housing at the bottom of which sits a ceramic ball.
Price for the 'table with remote VTA/SRA arm pod is $45,000. $38,000 with manual VTA/SRA adjustability. For more information visit Walker Audio.
<!- ------------------------------------>
| | | | | | | | | | | |
| --- | --- | --- | --- | --- | --- | --- | --- | --- | --- | --- |
| | Equipment Reviews | | The Gruvy Awards | | Blogs | Columns | | Show Reports | | News |