Watch Out For "Suspect" Edition of Fleetwood Mac's "Rumours"!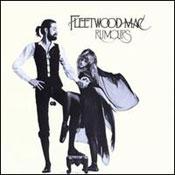 We've had a test pressing for a few years now of the newly issued double 45rpm edition of Fleetwood Mac's Rumours but chose not to post the review based on the test pressing, spectacular though it is.
There was some question about whether it would ever be released so we didn't post the review.
It's finally been released, pressed on 180g vinyl at Pallas in Germany and beautifully packaged too, with superb gatefold graphics on heavy stock. 
The mastering by Kevin Gray and Steve Hoffman at the late, lamented AcousTech mastering is stunning!
Unfortunately, Warner Brothers pressed but 5000 copies of this and my contacts at the e-retailers tell me it's sold out or almost sold out.
Worse yet, there's an imposter out there being fobbed off as this reissue!
It's coming from Europe, apparently pressed at GZS in the Czech Republic. 
The vinyl is impeccably pressed but you can be sure it was not cut from the master tape and according to a reader it doesn't sound very "analog-y" and it most likely is not.
How can you tell? 
The Warner Brothers American issue says "Made in U.S.A."  on the back corner under the barcode (even though the LP was pressed in Germany). And the front plastic shrink wrap says "Pressed at Pallas" on a gold colored sticker.
The other one says "made in the E.U." on the cover.
Most likely it is an "official" release, licensed by an arm of European WEA that's somehow making its way to America. 
Don't buy that one. It's second hand news. 
If you can find the "real" double 45 and you like the record, you will be in for a major sonic treat!
<!- ------------------------------------>