The White Stripes Set 20th Anniversary Limited Edition Color Vinyl 180g 2LP Edition of Elephant for April 21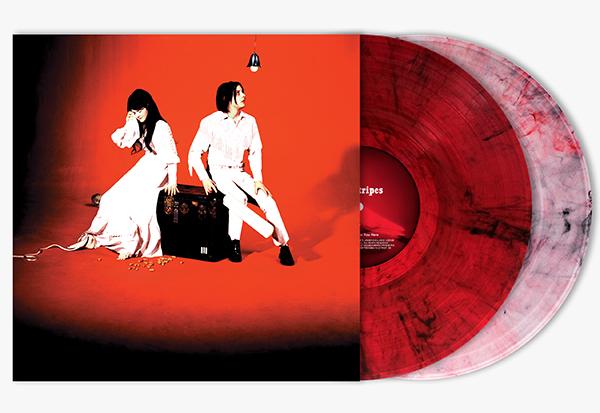 Jack White has vinyl in his veins. Okay, maybe that's a bit of a stretch, but there's no denying White is front and center when it comes to his all-out passion for vinyl. In the ongoing effort of releasing both new and reissued LPs under his Third Man Records banner, it's just been announced that one of White's previous bands, The White Stripes, will be celebrating the 20th anniversary of their fourth studio album Elephant by releasing a limited edition 180g 2LP version of it on color vinyl — red smoke for LP1, and clear with red and black smoke for LP2 — on April 21.
The Elephant LP pressing stats are these, as directly shared with me via White's management. The audio was cut from the original ¼-inch mixdown masters by Wes Garland and Bill Skibbe at Nashville Record Productions. The vinyl was pressed at Third Man Pressing in Detroit, cut on restored 1574 Westrex tube amps "for that extra 3D sound!" (Their words, in quotes.) The SRP for this limited-edition LP set is $44.99. If you want to see how they do what they do so well, you can visit Third Man Pressing right here.
I should note there is also a deluxe digital edition of Elephant that comes out on March 31 — three weeks ahead of the 2LP release — that includes 27 live tracks from 2003 not in any way part of the 2LP set. I've already checked out a few of those live tracks myself, such as "The Hardest Button to Button (Live at The Aragon Ballroom, July 2, 2003)," and I wouldn't be averse to getting all of them on a separate multidisc LP release at some point (hint, hint).
[MM update, 03.18.2023: An eagle-eared AP reader noted in the Comments section underneath our Facebook post of this story that all of the live material from that 2003 Aragon Ballroom show was indeed released on vinyl already as the 2LP color vinyl set dubbed Nine Miles From The White City, via the Third Man Records Vault series (TMR 211). That said, perhaps a 20th anniversary refresh is in order, since I don't have that 2LP set in my collection at present, even though the 2013 edition appears to be readily available at a reasonable price.]
I pre-ordered my own copy of the new 2LP Elephant set direct, and it will be interesting to compare it with the well-centered Third Man TMR 200 180g 2LP 10th anniversary reissue/repress — the version with the red-and-black color split on LP1, and the all-white LP2, that is — that I bought on Record Store Day back in 2013.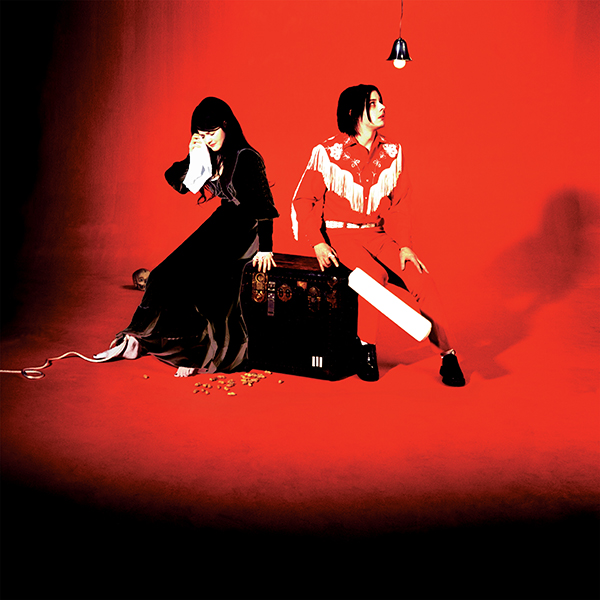 Some additional stats 'n' facts now about this album. Released on April 1, 2003, Elephant was largely recorded over a period of two weeks in April 2002 at London's analog-centric Toe Rag Studios. Elephant was produced by Jack White, who pointed out in the liner notes that no computers were used during the writing, recording, or production phases of the album. He also noted none of the recording gear that was used — which included an 8-track tape machine — was manufactured after 1963. In short, vintage sounds abound, and for good reason, on this LP.
Elephant boasts a number of classic Stripes songs such as "Seven Nation Army," "I Just Don't Know What to Do With Myself," "The Hardest Button to Button," and "Ball and Biscuit." Elephant won the 2004 Grammy Award for Best Alternative Album, and it was also an Album of the Year nominee. Meanwhile, "Seven Nation Army" won the Grammy for Best Rock Song. Elephant peaked at No. 6 on the Billboard 200, and it reached No. 1 on the UK's Official Albums Chart.
Lest you've been tainted and/or swayed by the always-abbreviated, er, "chanting" version of a certain now-iconic song from Elephant that's often heard at many a sporting event, check out the official videoclip of the aforementioned "Seven Nation Army" above for a full-song refresher. It's a prime example of how Jack White and Meg White always knew how to manage that delicate balance of push-pull volume and power dynamics throughout the course of a song.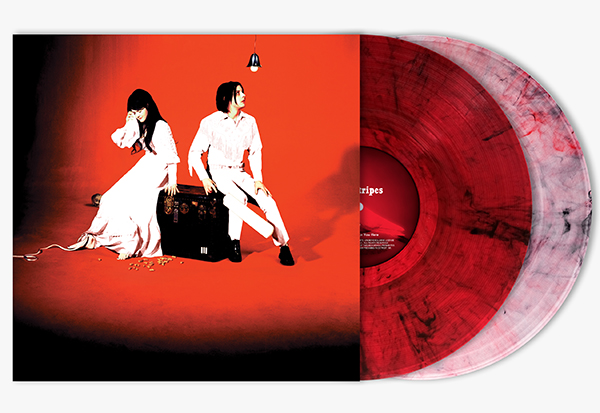 THE WHITE STRIPES
ELEPHANT – 20TH ANNIVERSARY EDITION
180g 2LP (Third Man Records)
Side A
1. Seven Nation Army
2. Black Math
3. There's No Home For You Here
Side B
1. I Just Don't Know What To Do With Myself
2. In The Cold, Cold Night
3. I Want To Be The Boy To Warm Your Mother's Heart
4. You've Got Her In Your Pocket
Side C
1. Ball And Biscuit
2. The Hardest Button To Button
3. Little Acorns
Side D
1. Hypnotize
2. The Air Near My Fingers
3. Girl, You Have No Faith In Medicine
4. It's True That We Love One Another
<!- ------------------------------------>