Numerogroup's Rob Sevier Shows Analogplanet "The Dark Side"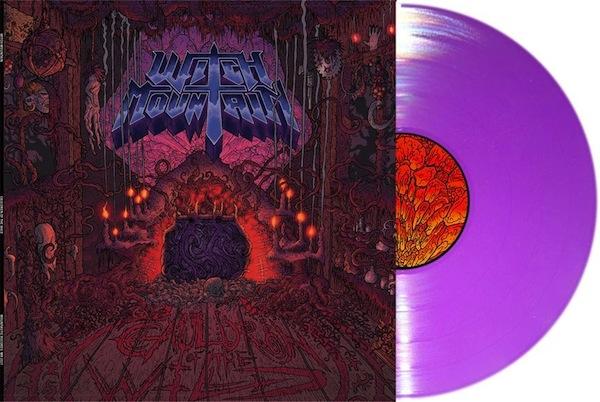 Yes, I apologized for my over the top reaction to Rob Sevier's The Wire story. Had you told me after I'd read it that he and his partner ran a
vinyl
record label, you could have knocked me over with an MP3.
I continue to believe the story was not effectively written and certainly could easily leave the wrong impression and I continue to think the editor's opening paragraph was cynical, unnecessary and inappropriate, but the bottom line is we are all on the same page.
Mr. Sevier did not apologize for his Amazing Randi response to me, nor was an apology necessary or appropriate. I stirred up the crap, not he.
However, the other day he sent me a link to a story that absolutely shocked, disgusted and amazed me. He said about the link "This is the dark side." And he's not exaggerating.
Never in my wildest vinyl collecting fetish dreams did I imagine there were people who "flip" vinyl the way others "flip" houses or trade stocks. But there are.
VINYL AND EBAY: A FASCINATING RELATIONSHIP (VOLUME TWO)
What a lame commodity to which to pay such attention. This is not the same as people who buy, sell, trade and collect on Ebay and say, find collectibles at garage sales and sell them. That's fine. This is about a kind of programmed speculation like currency trading. That is what the Wire story was alluding to but didn't quite grip the bat and swing away, which is what led to my ire.
In another email, Mr. Sevier said of the story he wrote "My original intent of the article (and I think this was accomplished to some degree) was to counter the seemingly endless stream of "vinyl is making a comeback" articles published in every possible publication over the last decade. We actually say in our essay that vinyl is the definitive physical medium… it's difficult to find one of these "vinyl is making a comeback" articles that would go anywhere near that far. Because they are talking about a fad, we are talking about something permanent."
Honestly, I know his vinyl heart is in the right place but i do not understand being upset by stories proclaiming that vinyl has made a comeback, nor do I see them as boosting faddism. You may see it as does Mr. Sevier.
In any case, I hope we've put the animosity to rest and I am glad to have become informed about vinyl speculators and "flipping". I too think it's the "dark side."
<!- ------------------------------------>