Dr. Amar Bose Dead at 83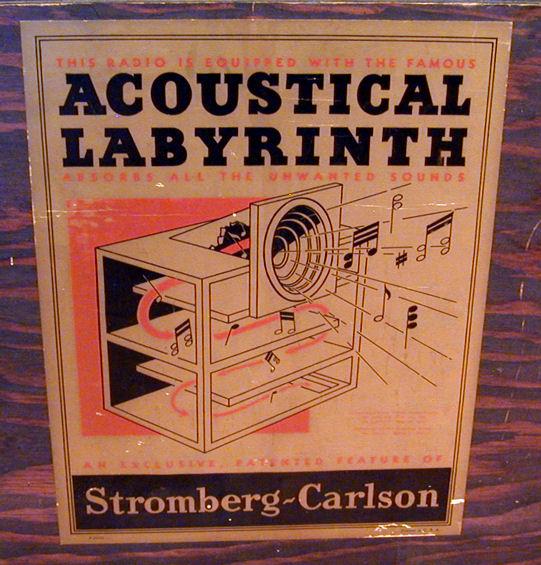 Don't speak ill of the dead is commonly accepted wisdom to which I almost always subscribe. However, an Amar Bose obituary in today's New York Times by Glenn Rifkin that read more like an advertisement than an obit forces my hand.
The obit writer claims the Bose Corporation "..became synonymous with high quality audio systems..." and that "His speakers, though expensive, earned a reputation for bringing concert-hall quality audio into the home." Really?
The article quotes Dr. Bose as saying "I never went into business to make money." It further states that "Dr. Bose was disappointed by the inferior sound of high priced stereo systems he purchased when he was an M.I.T. engineering student."
It then goes on to parrot the company line about the Bose 901 and how Dr. Bose's innovation incorporated multiple small drivers aimed at the surrounding walls instead of at the listener to produce the same ratio of direct to reflected sound one would hear in a concert hall.
No doubt both Henry Kloss and Edgar Villchur are turning over in their graves. Anyone old enough to remember the AR3a loudspeaker or the KLH Model 5 and how those sounded compared to the Bose 901 knows which sounded better and it wasn't even close.
The Bose 901 was introduced in 1968 to much fanfare. While Consumer Reports remains essentially clueless about high fidelity, back then it bought a pair of 901s and to its credit reported that it didn't like what it heard. Among the problems noted was that instruments often "wandered" around the room and were bloated in size.
This hardly came as a shock to anyone who auditioned a pair, as I did back then at a Queens, New York store, near my parent's home.
I remember hearing a solo violinist larger than the orchestra, but why should that surprise anyone when the sound is being bounced off the wall by two arrays of four 5" speakers angled towards the wall?
Beyond that, the sound was boxy, obnoxiously colored in the midrange, and dynamically constricted. I thought the sound sucked compared to my AR 2ax's.
The 901 required an "active equalizer" to compensate for the fact that the speaker had neither tweeters nor woofers, though one could argue that the surface area of nine 5" drivers adds up to 45 inches.
But, at the time I remember saying to myself, would you want your midrange driver also handling bass? In a small 2 way you have no choice of course, but this was a $479 speaker system, which at the time was a great deal of money. And no amount of equalization can make a 5" midrange driver behave like a tweeter so the speaker produced no high frequency sparkle or air.
Much was made about how much power the 901s could handle but that's because the "Active Equalizer" was a power sucking device, meaning driving a pair of 901s required a very powerful amplifier.
Bose couldn't take the criticism (not from me, but that would come later as you'll read) so his company actually sued Consumer Reports for expressing an opinion. Relentless in his desire to "get" Consumer Reports, Bose pursued the litigation for 13 years before finally losing the case in? In the United States Supreme Court! How crazy is that?
I moved to Boston in the fall of 1969 as the new company was gearing up for the full retail push that lasted for quite some time. I remember reading a full-page advertisement in a Boston newspaper (I think The Globe) in which Dr. Bose introduced himself and his loudspeaker.
He proudly proclaimed that he was an engineer, which in my mind at the time immediately begged the question "So what are the other guys toiling in this field, butchers?"
Dr. Bose trumpeted his M.I.T. background after which followed his rationale for the 901. He'd measured the percentage of direct to reflected sound at Boston Symphony Hall (pictured in the advertisement) as 8:1. Therefore his loudspeaker bounced the sound of 8 5" midrange speakers off the front wall while one 5" midrange fired towards the listener.
Reading the advertisement, I thought to myself what does the ratio of direct to reflected sound of Boston Symphony Hall have to do with recordings made at Kingsway Hall or any other concert hall? And with reverberation already captured by the great recordings of the time, why would it be a good idea to bounce sound off your walls anyway? To get a reverberation of a reverberation?
So, curious to hear whether perhaps my original listen the previous year was just a bad demo, I drove over to Tech Hi-Fi in Harvard Square to have a listen. I walked in and the salesman greeting me had a pink button on his shirt that says "Ask me about Bose". Up until that moment I had never seen in a hi-fi store such overt customer "steerage"—or any attempt to sway a purchase.
I was taken aback and said "Why are you wearing a Bose button? Why are you being a walking Bose advertisement? What about the other brands?"
This kid turned out to be 100% honest and/or clueless. "Because," he said to me, "for every pair of 901s I sell I get points towards a trip to Hawaii"!
"I never went into business to make money"—Amar Bose.
A few years later I'd gotten myself onto WBCN-FM where I started weekends on the all night shift. I liked that! I could do what I want, say what I want and establish an intimate rapport with the all-nighters and the lonely. It was great. I talked a lot. One of the things I talked about was hi-fi. Why not?
I got into my anti-Bose rap. I was expressing my opinion just as I am here. I think I did mention the Tech Hi-Fi visit and trips to Hawaii.
The next Monday I walked into the station's sales office and I heard a guy named Kenny Greenblatt arguing over the phone with someone. He saw me, looked up and putting his hand over the mouthpiece said "What the hell did you say about Bose last Saturday night? I have got this guy from the company on the phone and they are insisting that the station fire you!"
Fortunately the management stuck up for me and I wasn't fired but Bose's strong arm tactics beginning with the Consumer Reports lawsuit was just the beginning of the company's legal bullying and litigious ways.
Bose sued Thiel Audio in the early 1990s to stop the audiophile loudspeaker maker from using ".2" in the name of the CS 2.2 speaker.
Bose sued Harman Internation. Bose sued to prevent a company called QSC from trademarking the term "PowerWave" because Bose had a trademark for the "Wave" radio.
But in terms of corporate asshole-ishness, nothing beats the suit filed in 2003 against CEDIA the non-profit industry trade association that runs the annual home theater show of the same name because I believe CEDIA's publication was "Electronic Lifestyles" and Bose owns a trademark on "Lifestyle". Bose lost that one, but not before the trade organization was forced to spend around $1,000.000.
"I never went into business to make money"—Amar Bose.
But wait! There's more! As we all know, Bose went on to "invent" the "Wave" radio as if there was anything particularly inventive about a small plastic radio. The real innovation was make the ridiculous advertising claim that the radio produced "concert hall sound" and replaced "a rack of expensive audio gear."
Bose developed and patented what it calls the "acoustic waveguide." Look it up and then tell me just how different it is in concept from the "Acoustic Labyrinth" found in my parents' old Stromberg-Carlson console music system from the 1940s?
In 1998 the New York Times assigned me to write a story about the vinyl revival.
The editor with whom I worked really liked the story and later that year assigned me to write a story about five computer speakers. I could pick one very inexpensive one, one, moderately priced one, one "tweaky" one and two from Bose: the $219 Mediamate and the $599 Bose Acoustimass system—the one that used as a speaker protection system a lightbulb in series with the speaker.
Uh oh.
I chose a Henry Kloss developed Cambridge Soundworks Microworks system ($249.99), Altec Lansing's ACS48 PowerCube Plus ($149) and for the "tweaky" system, the Eminent Techology LFT-11 planar magnetic system plus box subwoofer ($599), which also required an outboard power amplifier.
Once Bose found out I was doing this review I got in the mail a box of "goodies" that included a Bose baseball, a Bose hat and some other swill, but to its credit, nothing that could be seen as the type of "gift" to which The New York Times would object. Read the story at the link below
DOWNTIME; Making the Best Of Computer Sound.
I was as responsible and respectful as I could be without selling out, which I refused to do. I wrote as many good things as I could about the wooferless Mediamate suggesting readers "pass" on it unless they had no room for a separate subwoofer.
I wrote that the $149 Altec-Lansing could reasonably be sold for $300 in the context of what I'd auditioned, and that the Cambridge Soundworks system produced the "deepest, tightest bass of any system in the survey", which was absolutely true, and that it is "the best balanced, most dynamic-sounding of the lot", which it was.
Had I been 100% honest, I would have written that the Cambridge Soundworks system was twice as good as the Acoustimass, which it was, at half the price!
But I didn't write that. Instead, I wrote that "….getting a satisfactory blend with the compact woofer unit (18 1/2 by 8 1/2 by 7 1/2 inches) is difficult because inexplicably, the Acoustimass system does not offer a bass-level control, something offered by both the Altec and Soundworks systems, which are less expensive", which was all true!
I described the Acoustimass system as one that "…can play reasonably loud, but it sounds strained when pushed, at a volume where Microworks is still coasting. It is hard to justify the Acoustimass's high price.
All of that was true! And it was in The New York Times! Bose was not used to getting such a review. It was more used to the idiotic slobbering you'll find all over the net and in Bose advertisements.
For instance, read habitual Bose slobberer Rich Warren's recent review of Bose's $6000 LED television fitted with one of its "wave"-type sound systems .
At the bottom of the review you'll find this: "In full disclosure, Bose underwrites the national syndication of my radio program. However, my impression of this product comes from viewing it at a local dealer in real-world conditions."
So, I hand in my piece, which I felt was both honest and respectful of all involved. I get a call from the editor, Bruce Headlam, a few days later telling me what a great piece it was, how it was "voiced" just right for The New York Times, how clean the copy was, etc. and that I would soon have more assignments from The New York Times.
Weeks pass and nothing. Meanwhile, I thought of a few really good ideas to pitch and I pitch them. I hear nothing. More weeks pass. Nothing.
I attend an industry event and run into a guy I know who worked then at JBL. He says to me "I read that computer speaker piece in The New York Times. Nice work, but you know, you're never going to write for them again."
I said, "What are you talking about? They loved that piece!" "Yes," he said, "but it wasn't sufficiently respectful of the 'B word' ".
I responded "Oh, bullshit! It was honest and respectful and most of all truthful."
"Doesn't matter," he responded, "you'll see."
More weeks passed and then in The New York Times I read a story similar to the one I'd pitched but written by a knucklehead who hadn't the slightest idea about what he wrote. I was pissed! I emailed Bruce Headlam again, reminding him that I'd pitched essentially that same story and that I know much more about it than the person who was assigned the story and what's up with that?
This time I heard back! He was in a snit and wrote that if I thought disparaging one of the paper's writers was an effective way to get an assignment from The New York Times, I was sadly mistaken or some such words.
But I knew what really was going on: not enough respect paid towards "the B word." I was out at The Times and not getting back in. My JBL friend was correct.
When I bought my Saab 9-3 Turbo-X back in 2008 (Bose still in business, Saab out? Feh!) I was disgusted to find it was fitted with a "premium" Bose sound system. Not surprisingly it sucks. The drivers have thimble-sized magnets. I don't care how brilliant they are at Bose ( in advertising, branding, trademarking and litigating), you cannot get dynamic sound from drivers with thimble-sized magnet structures.
How exactly does it sound. As we say around here "No highs, no lows, must be Bose".
So, you'll pardon my speaking ill of the dead, but when Dr. Bose said "I never went into business to make money," I say "bullshit!"
Everything that company ever did and ls likely to ever do was and will be all about making money and very little about making good sound.
So to read an obit like the one appearing in today's New York Times is particularly galling but hardly surprising. Even in death Dr. Bose had it all figured out.
Nonetheless, I say, "Rest in peace, Dr. Amar Bose," the entire marketing and promo clueless high performance audio industry can learn decades worth of lessons from what you've accomplished.
That said, the obit headline calling Dr. Bose a "Devotee of Sound," is just more BMB.
<!- ------------------------------------>