This is the Face of a Spamming Pest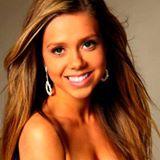 This is Mallory Fleming. She is a midwestern self-absorbed teenager who dreams of being Kim Kardashian. So she finds the money to pay people to litter this website with spam containing hyperlinks to her Fecesbook page.
I hate Mallory Fleming. I hate spammers. This site is unfortunately polluted with spam. I work at least a half hour every day to remove the spam from this site and that's just to keep up with the daily input.
There's a backlog that will take months to clear out. Imagine how much better use I could make of my time, writing and posting stuff you'd like to read instead of deleting crap you don't.
<!- ------------------------------------>
| | | | | | | | | | | |
| --- | --- | --- | --- | --- | --- | --- | --- | --- | --- | --- |
| | Equipment Reviews | | The Gruvy Awards | | Blogs | Columns | | Show Reports | | News |