33,799,783 + Long Playing Records Pressed Worldwide in 2013! (Total Updated 2/13/14)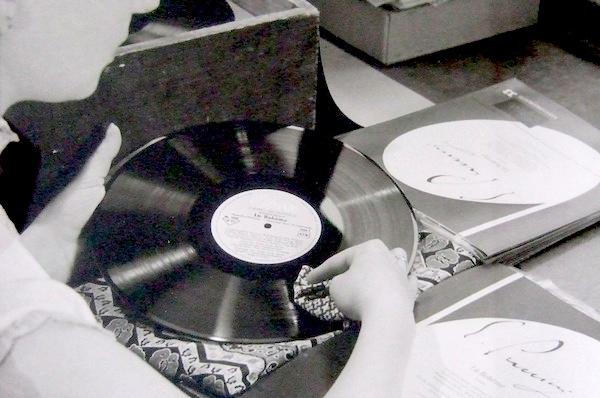 Note: Just spoke with representative from GZ Press who informed me last year's total was 10,000,000 not 7,000,000. He also said they expected to see a 40% increase in 2014 based upon received orders so far this year. Therefore the new total in the headline has been bumped up by 3,000,000.
.
Note: email just received from Polysom, Brasil. The pressing plant, which opened 2012, reports 40,541 LPs pressed in 2013 (+17,796 7" singles), which we've added to the worldwide total. The spokesperson says records pressed in 2013 was up 63% from the first year's operation and he expects it to be up 100% this year!).
Based on numbers publicly disclosed or provided to analogplanet.com by most of the world's vinyl pressing plants, the total number of records pressed worldwide in 2013 was well in excess of 30,799,783.
"Well in excess" because two major pressing plants refused to provide numbers. United Record Pressing in Nashville was unresponsive to analogplanet's request as was Optimal in Germany.
However, considering United's commercial success and size it would reasonable to add at least 4,000,000 units to that total given the numbers provided by other pressing plants that did cooperate. Optimal's total must be at least 1,000,000 as well.
The total therefore is probably closer to 35,000,000 and that omits pressing plants in Korea and South America.
We believe the numbers provided by the plants are accurate and that there is a strong correlation between actual albums pressed and records sold. We base that on the fact that plants press only what's ordered and what's ordered by record companies tends to be conservative in order to not build up expensive inventories.
So while the numbers include records pressed December of 2013, which wouldn't be sold until 2014, they do no include records pressed at the end of 2012, which were sold in 2013.
Therefore we feel reasonably safe in assuming that at least 30,000,000 records were sold in 2013, of which approximately 6,000,000 were sold domestically in America. However, based on the actual number of records pressed world-wide, we contend that the 6,000,000 record total reported by Nielsen/Soundscan well-underestimates actual 2013 American new vinyl sales and by a considerable amount. That though, is speculation.
Not speculative are the impressive pressing plant-supplied totals!
Turntable and Cartridge Sales
Many of the major high performance audio turntable manufacturers were willing to divulge their numbers but the "majors", Numark, Ion, Audio-Technica etc. were not (Panasonic stopped making Technics turntables last year, which doesn't seem to make sense, but then they also went out of the plasma TV business too, which seems to makes even less sense). While these brands are not considering "audiophile quality", they do include tone arms and cartridges of sufficient quality to not damage record grooves.
We did not contact Crosley because we didn't want to bestow legitimacy upon the groove chewers and we are dismayed to see that Jack White and Third Man Records, not to mention Insound.com, which is owned by a major label, pushes such dreck. By doing so, they are sowing the seeds of the coming vinyl retreat as young people buying $20 records and $60 turntables find their software becomes noisy and worn out after a small number of plays.
That said, from the numbers that were supplied, we can say in excess of 300,000 turntables sold last year and that means if you add the Numarks, Ions, Audio-Technica sales, it is safe to say approximately 1,000,000 turntables sold last year. Add Crosley and the number would probably double. We claim it is "safe" to say 1,000,000 because a few years ago Ion did reveal that it sold that many turntables.
As for cartridges, some of the smaller, "boutique" brands did not cooperate nor did Shure or Audio-Technica. However, of the ones that did, the number was well in excess of 100,000 new cartridges, not counting OEM cartridges sold to turntable manufacturers who supply cartridges with their turntables.
Retail online turntable and cartridge sellers had a banner year in 2013 but the numbers would be redundant with manufacturer sales. However, it is safe to say retail online high quality cartridge sales totaled well in excess of 15,000 and high quality (but not necessarily expensive) turntable sales were in excess of 7000 based on the limited information we were given.
But most important is the number of LPs pressed worldwide in 2013: more than thirty MILLION. Also worth noting and again repeating: CD sales continued their slide.
<!- ------------------------------------>