"But Wait! There's More!" Department: Dylan Bootleg Series Vol. 11, The Basement Tapes Complete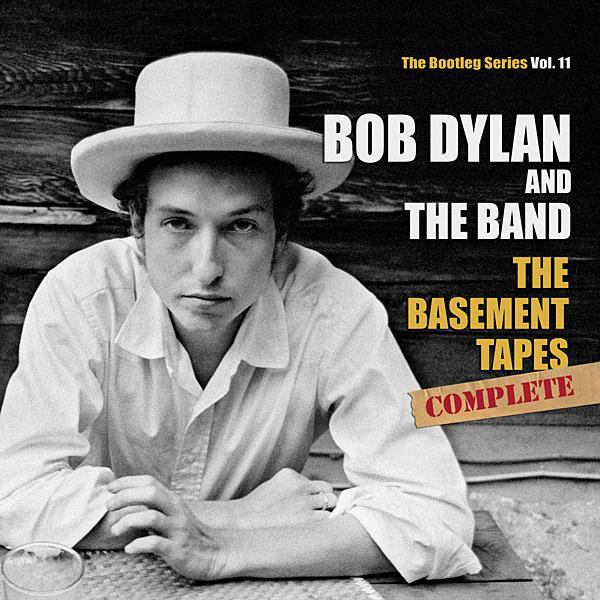 Original tape sources, including "many found only recently" of Bob Dylan's legendary "Basement Tape" sessions have been meticulously restored and will be released on November 4th by Columbia Records/Legacy Recordings in a complete 6 disc CD set (
The Basement Tapes Complete:The Bootleg Series Vol. 11
and in a 2 CD/3 LP 180g highlights edition (
The Basement Tapes Raw: The Bootleg Series Vol. 11
.
The set marks the first time that the legendary tracks will be issued in "...mostly chronological order based on Garth Hudson's numbering system" (on the 6 CD set).
According to the press release "The Basement Tapes Complete brings together, for the first time ever, every salvageable recording from the tapes, including recently discovered early gems recorded in the "Red Room" of Dylan's home in upstate New York. Garth Hudson worked closely with Canadian music archivist and producer Jan Haust to restore the deteriorating tapes to pristine sound, with much of this music preserved digitally for the first time."
In 1966 Dylan withdrew from public attention to recover from injuries sustained in a motorcycle accident (which wackier fans insisted was a fabrication) and at a Saugerties, N.Y. house dubbed "Big Pink" he connected with Robbie Robertson, Rick Danko, Richard Manuel, Garth Hudson and, later, Levon Helm; the core group having been members of The Hawks, Ronnie Hawkins' back-up band. They would become Dylan's back up band and then The Band.
They produced and recorded these tracks, which went unreleased officially until 1975's woefully incomplete 16 track The Basement Tapes (eight songs of which were by The Band without Dylan) but only because of pressure from bootleggers who got ahold of some of the acetates produced during the sessions. It created an entire bootleg industry back then that today we call "the Internet".
The bootlegs such as The Great White Wonder set off a speculative feeding frenzy among Dylan fanatics, especially after some of the songs had reached the U.K. as publisher's demos that were recorded by artists like Manfred Mann, members of McGuinness Flint and Fairport Convention.
So here, finally after all these years, we get the "Basement Tapes" complete or as complete as is possible. It would be a stretch to think the 3 LPs were cut from analog sources but hopefully high resolution digital audio was the source, though Dylan fans will want the 6 CD set. Why no hybrid SACDs?
<!- ------------------------------------>