Peter Gabriel Releasing First Four Albums on Double 45rpm 180 Gram Vinyl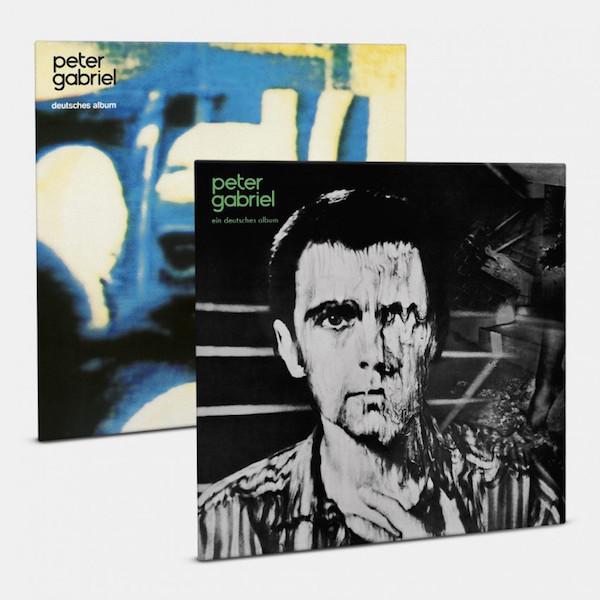 Peter Gabriel announced the October 2nd, 2015 release of his first four albums on 180 gram vinyl cut 1/2 speed at 45rpm.
These albums have not been available on vinyl since 2002 when Classic Records issued them from the original analog tapes. Also included in this release will be the long out of print Ein Deutsches Albums, which are the third and fourth album sung in German.
All four of these albums are called "Peter Gabriel" (what a funny guy!) though in America #4 was called Security. The first three have long been referred to as "Car", "Scratch" and "Melt" referring to the cover art. The first album shows Gabriel in the U.K. passenger seat of what looks like a Volvo, the second has him scratching the cover and the third is a manipulation of a Polaroid SX-70 picture before it's had a chance to "set".
Based on the detailed production description on Peter Gabriel's website it's clear the cut was sourced from 96/24 files.
The site says "The vinyl was cut by Matt Colton at Alchemy Mastering, mastered by Tony Cousins at Metropolis and overseen by Peter's main sound engineer Richard Chappell."
In other words, Cousins mastered from tape to 96/24, Colton cut lacquers from the files and the records are pressed on 180g vinyl, though the pressing plant was not specified.
A comparison between these at 45 from files and Classic's superb Bernie Grundman cuts in real time at 33 1/3 from tape (including So cut from analog tape for the first time) should be interesting!
The gatefold imagery is sourced from the original artwork. Each of the English language LPs will be limited to 10,000 copies worldwide (the German language editions limited to 3000 each). Digital download cards will be included offering a choice of 96/24 or 44.1/16 bit files.
<!- ------------------------------------>