Start the New Year With the "RL" Version of "Whole Lotta Love"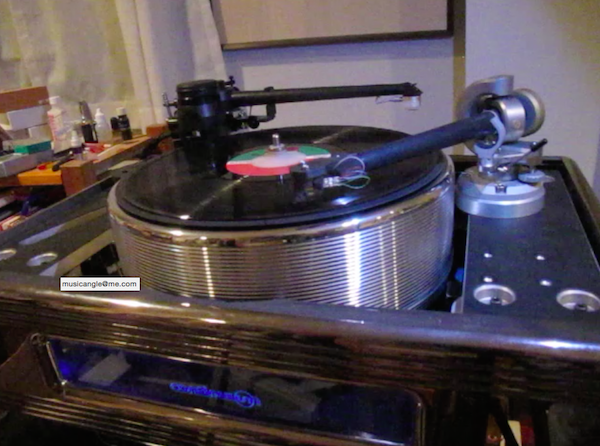 Here's a transcription of "Whole Lotta Love" from an "RL" original pressing mastered by Bob Ludwig. We'll see how long it lives on You Tube.
When "Led Zeppelin II" was first released, legendary mastering engineer Robert Ludwig cut the lacquers using the master tape. The story goes that Atlantic founder Ahmet Ertegun gave a copy to his brother Nesuhi to give to his daughter. Her "kiddie" phonograph couldn't track the record, which had been cut with full dynamic range and bass response (the notion that vinyl can't do wide dynamic range or deep bass is a bunch of hooey).
The label panicked, and recalled the record, which was re-cut with less bass and lesser dynamics, which is the version cmost people bought. However, some "RL" mastered originals got into distribution and are "out there".
Copies now go for between a few hundred and up to $1000 depending upon condition, though of course you can always luck into one at a garage sale or at a used record store run by someone who doesn't know any of this.
You can tell if you have one if you see a tiny RL etched into the lead out groove area. This copy is hardly "mint" but it's good enough! By the way, the distortion you hear is tape saturation, not a playback deficiency. Please compare this vinyl transcription to the recent Jimmy Page supervised mastering on vinyl or on high resolution digital download. There is no comparison.
System: Continuum Caliburn, Swedish Analogue Technologies SAT tone arm, Ortofon A95 cartridge, Ypsilon 16L transformer, Ypsilon VPS-100 silver phono preamplifier.
<!- ------------------------------------>