Two Tom Petty Box Sets Coming Soon, Commemorating 40th Anniversary of Debut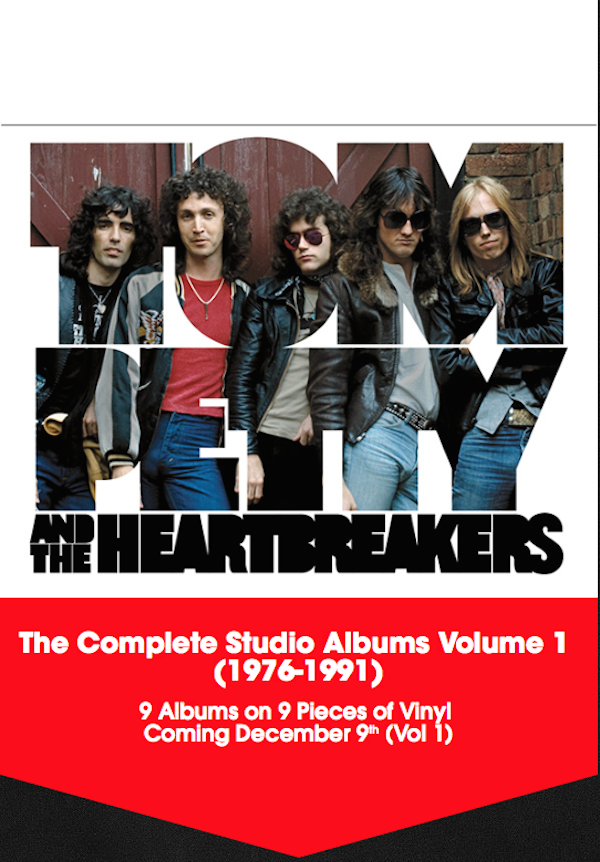 In a cross-label move similar to the Stones stereo box sets from ABKCO and UMe, Tom Petty's complete vinyl catalog will be issued in two limited edition 180 gram box sets: one featuring his MCA output (1976-1991) and one covering his later Warner Brothers catalog (1994-2014).
Volume 1, to be released on December 9th includes nine albums on:
Tom Petty And The Heartbreakers*
You're Gonna Get It!*
Damn The Torpedoes*
Hard Promises
Long After Dark
Southern Accents
Let Me Up (I've Had Enough)
Full Moon Fever
Into The Great Wide Open
The asterisked titles were "remastered since 2010". The others were remastered just for this box set.
Volume 2, featuring seven albums on "twelve pieces of vinyl" ("Ba Ba Booey!") will be released November 25th. The albums are:
Wildflowers (2 LPs)
She's The One
Echo (2 LPs)
The Last DJ (2 LPs)
Highway Companion (2 LPs)
Mojo (2 LPs) * (Original 2010 master)
Hynotic Eye (Original 2014 master)
Original pressings of She's the One go for over $250.
The MCA box was cut by Chris Bellman with TP's engineer Ryan Ulyate at Bernie Grundman Mastering from the original analog master tapes and the records were pressed by QRP. PTL!!!!!!
Chris Bellman just emailed: he also cut the Warner Brothers box. He didn't say from what, but I assume the more recent TP albums were digitally recorded. However, I'm waiting for a response.l
<!- ------------------------------------>