ELAC's Debut B5 Loudspeaker Is Not Good For the Money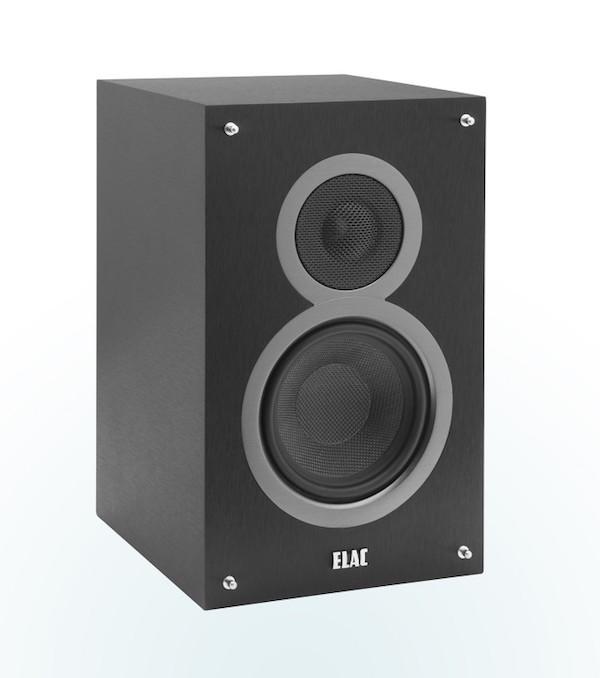 ELAC's Debut speaker line designed by Andrew Jones includes the B5, a diminutive 2 way loudspeaker that sells for $229.99/pr. It is not good for the money.
This speaker plays louder and without audible compression than any $229.99 speaker has any right to play. It goes deeper, (or sounds as if it does) and without muddying up the midrange, than any speaker of this size has any right to go. And it does this without producing the typical upper midrange resolution and/or tonal neutrality destroying "bump".
A The ELAC B5 has a smoother, and wider frequency response than any $229.99/pr. speaker has any business having, and its off-axis response, at least based on listening and not measuring, is smoother and better-behaved than any $229.99/pr speaker has any right to produce.
But most amazing and impressive, is that regardless of what speaker you are accustomed to—and my reference costs more than $200,000/pr.—you can sit down and listen to, and thoroughly enjoy music reproduced by these speakers created by a man who knows the science and respects the art of speaker design.
In fact, if spending $229.99 comes easily to you, and you own a high priced system, I suggest you buy a pair of these speakers, set them up on good stands and place them carefully in your room if just to hear how good a pair of $229.99 speakers can sound.
These little gems manage to deliver the goods free of the usual mechanical and tonal artifacts one expects from small, cheap boxes. I don't know how Jones managed this. You can figure that if the speakers sell for $229.99/pr. they leave the factory in the box, for under $75/pr.. Okay, I hear you: "cheap Chinese labor" etc.,but everyone producing and shipping from China has the same advantages, yet I've heard nothing that approaches the sonic performance of these speakers at this or even a far higher price point.
I'd say, the ELAC B5 is the speaker that can teach a generation of young people about room acoustics and how to place speakers in a room. Place them correctly and the bass goes surprisingly low, and with low coloration, and with great "tunefulness". Place them incorrectly and they can sound boomy—that's true of any speaker capable of producing deep bass, but that a small, cheap two-way does it, is stunning.
I set up a pair on stands in my living room, driving them with a moderately powered high quality Class "A" solid state amp and then with my reference Music Reference RM-200 tube amp and used a modestly priced CD player. Yes, the amps are far more costly than the electronics that most likely would get used with these speakers, but they are more likely to show the speakers' flaws and the sound produced was surprisingly satisfying, "musical" and convincing. So that's why I say the ELAC B5 is not good "for the money". They are just good.
Put a pair together with a P.S. Audio Sprout integrated amp, and a U-Turn turntable and for under $1000 you (or your child) will have a fantastic audio system just in time for Christmas!
<!- ------------------------------------>