Why WSJ Writer Neil Shah's Career is Over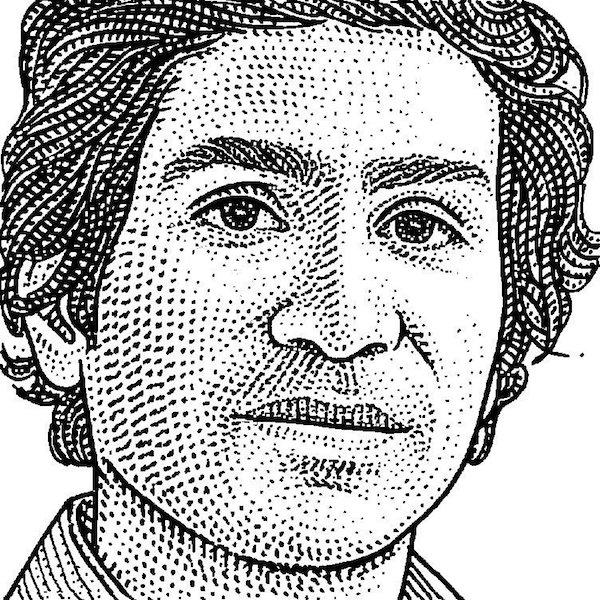 Back in 2015 Wall Steet Journal correspondent Neil Shah wrote a curious piece called "The Biggest Music Comeback of 2014: Vinyl Records". Curious because while the headline heralds that "the biggest music comeback of 2014" was the resurgence of vinyl records, the story itself threw a mud caked wet blanket over the entire experience, one created by Mr. Shah's cynical and highly selective use of the information he obtained by talking to people in the industry.
While all of the people in the industry that I know were then and are now highly optimistic about vinyl's future, Mr. Shah used only negative quotes—and from people I know feel otherwise about vinyl's future.
Shah wrote in that story that the vinyl business was "on its last legs" at a time when we all knew the precise opposite was the truth.
Shah described TPC, a huge, worldwide petro chemical conglomerate that I recently visited near Bangkok as "a three-man shop in Long Beach, California." Why? Because it fit into his phony narrative—one he invented and "proved" via his highly selective, thoroughly dishonest use of quotes from people I know who are high on vinyl's future. Very dishonest reporting.
Shah quotes History of Recorded Sound's Len Horowitz, who related to Shah how a cutting lathe broke down and it took "weeks to come back online". Shah calls the lathe a "sensitive piece of electronics." Not really.
Lathes are the "brick shit houses" of the record producing chain. How often does a lathe break? Not often. Is there a lathe shortage? No. Do lathes often break down? No. Does the cutter head require maintenance and careful attention? Yes.
Shah wrote in that article "there has yet to be a big move by entrepreneurs to inject capital and confidence into this largely artisanal industry. Investors aren't interested in sinking serious cash into an industry that represents 2% of total music sales."
On what basis does Shah make such an assertion? On the basis of ignorance and/or not asking the right people the right questions. At the very time he wrote that, GZ Media was investing in new presses, NuBuilt in Germany was investing in new presses, Viryl Technologies in Canada was investing in new presses, and the son of a worker at the Swedish Toolex company that built the Alpha, the last modern record press in the 1980s was gearing up to build new versions using the original blueprints that he'd gotten from the original designer.
And of course new pressing plants were being planned using both old refurbished and these new aforementioned presses. At the time of Shah's first piece I gave him the benefit of the doubt: he didn't know any better and hadn't spoken to me!
How egotistical and how foolish of me to have wasted time speaking with Shah about his most recent hoax of a story called "Why Vinyl's Boom Is Over" (subscription required) in which he did to me what he did to the people quoted in the original story! Why did I stupidly think he'd change his phony tune? I keep asking myself that question.
Shah charges that "the quality of new vinyl often stinks" (italics mine). Is that true? NO! It sometimes is poor but "often"? Sorry, no. And contrary to Shah's assertion his false statement is "not an open secret".
Shah falsely asserts that "around 80% or more, several experts estimate—start from digital files, even lower-quality CDs." Aside from that not being an actual sentence, it's an outright fabrication. While probably a high percentage of new recordings released on vinyl are digitally sourced the vast majority are cut using high resolution audio, usually 96/24 files not CDs. In fact, a recent meeting of mastering engineers in Los Angeles confirmed that the vast majority of what they cut is from high resolution sources, not from CD. Shah found one instance of that, reported it, and decided that was the norm. It's not.
When I (stupidly) spoke to Shah I explained to him why such records could sound better than the original files (depending upon turntable and of course D/A quality in studio versus at home) and certainly better than CDs made from the same files.
I told Shah that recording engineer Roy Halee told me the vinyl of Paul Simon's Stranger to Stranger, which he recorded using Pro-Tools at 192/24 bit resolution that was also used to produce the LP, sound far better than the CD. Halee was kind of amused that I even asked the question.
I told him that the new digital remix of Sargeant Pepper's Lonely Hearts Club Band on vinyl cut from hi-rez sounded better to me than the file itself and I explained why that might be.
None of that made it to the story nor did Shah bother to quote one of the world's leading mastering engineers whose name I will not use without permission, after he wasted more than an hour of that individual's valuable time.
Shah quotes me: "They're re-issuing [old albums] and not using the original tapes" to save time and money, says Michael Fremer, editor of AnalogPlanet.com and one of America's leading audio authorities. "They have the tapes. They could take them out and have it done right—by a good engineer. They don't."
Did I really say it categorically like that? I doubt it. Might I have said "sometimes" or even "often" but I don't think I said it as quoted but as quoted it plays into Shah's phony scenario.
Shah's link to his next assertion is grade school quality: "As more consumers discover this disconnect, vinyl sales are starting to slow. In the first half of 2015, sales of vinyl records jumped 38% compared to the same period the prior year, to 5.6 million units, Nielsen Music data show. A year later, growth slowed to 12%. This year, sales rose a modest 2%".
Nielsen's data is a JOKE. A total JOKE 'five million units"? Shah quotes Rainbo's Steve Sheldon who told him (maybe) "It's flattening out…getting close to plateauing". Rainbo alone pressed well more than 5 million records last year. URP pressed more than 11 million. Add QRP, RTI and the others and in America alone well more than 20 MILLION records were pressed last year and not by labels desiring to fill sagging shelves! Nielsen/Soundscan's numbers are a JOKE.
What's more with new pressing plants up and running, of course Rainbo sees business getting close to plateauing. In his first piece,Shah used the "clogged pipeline" to declare vinyl on its "last legs". Now he's using the unclogged pipeline to declare the vinyl boom "over".
The chart accompanying Shah's piece shows January to June sales, which of course is post-Christmas rush when most retail sales occur. But these are Nielsen/Soundscan numbers, which by definition are fantasy numbers. What's more, Shah's assertion as to why sales were up only 2% in the first half of 2017 compared to the previous year are based on his fantasies not on facts. He does not prove causality but blames it on prices and poor quality.
He leaves out that in 2017 there was no monster Adele or Taylor Swift album or a reissue like Dark Side of the Moon—all of which would have been better swept up in Nielsen's hole-filled sales nets.
Shah has published two absurd vinyl articles, one more dishonest and/or clueless than the other. He's over. And if he's not, I'll still write that he is. And why not? He wrote that Vinyl's boom is "over" and I promise you it is not.
P.S.: Shah expressed an interest in visiting me so he could hear quality vinyl playback. Guess what? That's not going to happen.
<!- ------------------------------------>