Analog "Guru" Wally Malewicz R.I.P.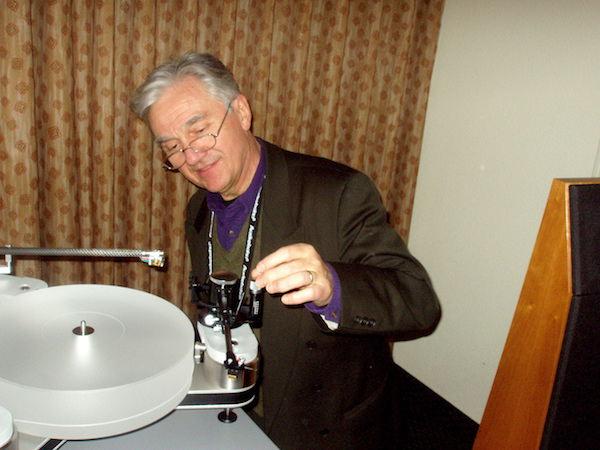 Analog expert and my friend and mentor Wally Malewicz passed away unexpectedly Wednesday, June 6th after suffering a heart attack and being rushed to a Minneapolis area hospital where he later died. Wally had just returned home from a successful month-long European trip during which he gave turntable set-up seminars at High End Munich and later visited the Clearaudio factory to give the company the benefit of his expertise—something he generously offered to just about anyone who asked.
Wally, who was in his mid-seventies, was born in Poland where he grew up after WWII. He was a no-nonsense degreed mechanical engineer who applied his knowledge and skills to improving turntable designs and especially to vinyl playback.
Most of what I know about this subject is as a result of what Wally (and a few others) taught me. In a world filled with some crazy ideas and theories, Wally's expertise and advice was always grounded in hard science and facts. In my world Wally's set-up tools, particularly his Wallytractor overhang gauge, are indispensable. Without Wally's advice and help I don't think I would have been able to produce the "21st Century Vinyl...." turntable set up DVD. Had I managed without his support I'm sure it would not have been as well-grounded in mechanical fact.
He never asked anything of me for all of his help other than crediting him in my articles, which I did, though I offered. Even after the DVD became successful beyond either of our expectations he didn't ask for anything though I again offered.
Wally was staying in the same Munich hotel as I was last month, so we had a chance to spend some quality time and I'm grateful for that. Wally appeared healthy and I told him so. He told me to be sure to take good care of myself. He was always asking if I was still going to the gym at least three times a week and I told him I was.
Wally was an intensely religious man, though I only found that out today. He didn't wear his faith on his sleeve and never pushed it on others. How refreshing.
Wally was a doting grandfather, avid tennis player and shared my passion for SAABs. Between vinyl and SAABs is it any wonder we were friends? I have nothing to add other than to say I'm shocked and saddened by this terrible news and I will miss Wally very much.
The photo below is a much younger me handing Wally a Stereophile Product of the Year award in the early 2000s I believe in a hotel room at the old Alexis Park CES venue in Las Vegas.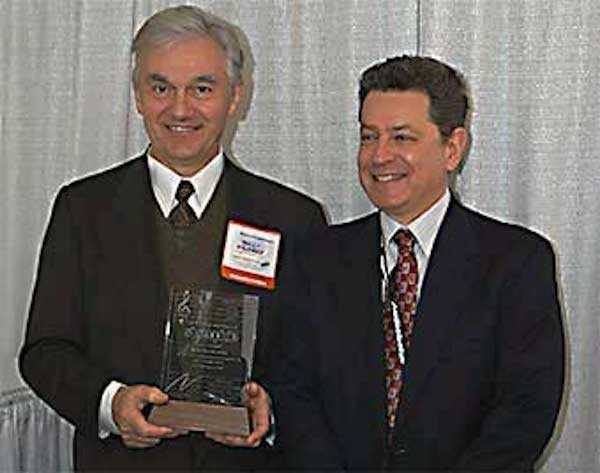 Goodbye Wally, I will miss you very much.

SPONSORED VIDEO
<!- ------------------------------------>