Just Released: 2 LP and 4 LP Editions of The Art Ensemble of Chicago's We Are On the Edge: A 50th Anniversary Celebration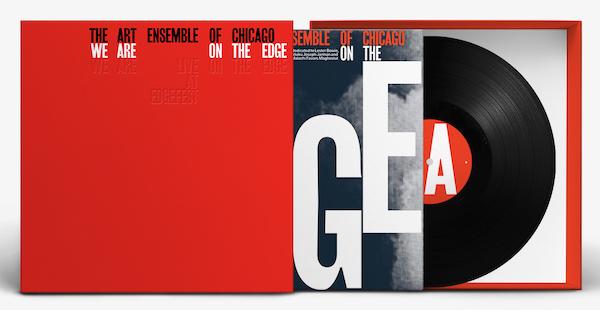 Last April, the iconic, innovative and internationally renowned force in avant-garde music The Art Ensemble of Chicago released their 50th anniversary celebratory album
We Are On The Edge
. Erased Tapes just issued two vinyl editions of this release, one a double LP studio session featuring a newly assembled group of musicians performing new versions of works spanning the past 50 years, some never before recorded, plus new compositions. The second set is a 4 LP special edition that also includes a live set recorded at Ann Arbor, MIchigan's Edgefest, the annual experimental jazz and creative new music festival.
Led by surviving founding members Roscoe Mitchell and drummer Famoudou Don Moye, the group is joined on these recordings by jazz, experimental and improvisational artists including poet and musician Moor Mother, trumpeters Fred Berry and Hugh Ragin (both of whom have performed with Mitchell for more than four decades), bassist Jaraibu Shahid, cellist Tomeka Reid, flute virtuoso Nicole Mitchell and vocalist Rodolfo Cordova-Lebron.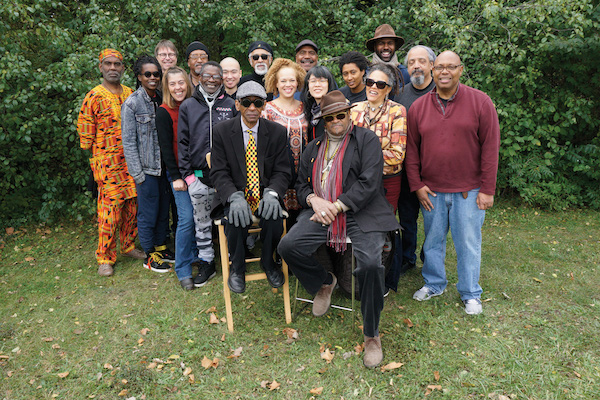 We Are On The Edge: A 50th Anniversary Celebration
commemorates both a half-century of magical music making and pays loving tribute to the band's three original members who have passed: Lester Bowie, Malachi Favors, and most recently, Joseph Jarman.
Producer Robert Raths emailed to add "the lacquers were cut by Barry Grint at Alchemy, London and designed in collaboration with Bernd Kuchenbeiser in Munich".
This set will be reviewed as soon as it arrives.
<!- ------------------------------------>