Kirmuss Audio Versus The LAST Factory! Gloves On! Rabbits Off!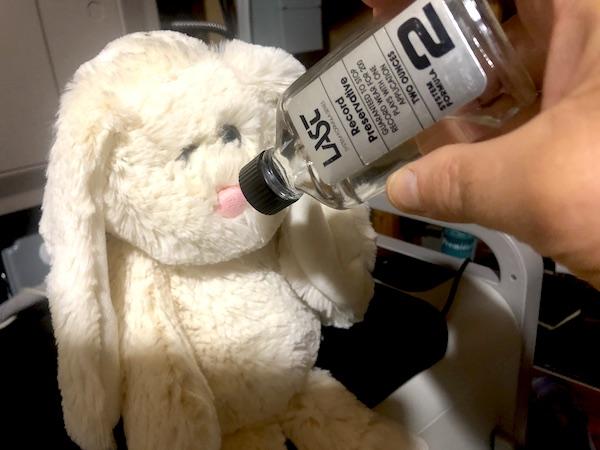 If you've watched the "RMAF Wrap-up" video on the AnalogPlanet
YouTube channel
(which today hit 30,000 subscribers), you no doubt remember the surprise "name check" encounter with record restoration expert Charles Kirmuss. It wasn't a "set up". I happened to walk into the room where he was restoring records for attendees as he talked about LAST Record Preservative and said "unlike Michael Fremer who...."—well watch the video below.
Mr. Kirmuss avers that I claim that LAST is not a "coating," while Kirmuss insists it is, using high resolution microscopy to prove his point. He also claims that his cavitation process can remove the "coating" and greatly improve the sound. You'll see that on the video. I respond that I don't really know but that all I'm doing is repeating what The LAST Factory claims, which is that the preservative is not a coating.
Once home from RMAF I decided to contact The Last Factory to get their side of this. So, below you'll find the video excerpt of my surprise encounter with Mr. Kirmuss and below that the downloadable PDF of the letter I received from the folks at The LAST Factory disputing Kirmuss's claim. I have The LAST Factory's permission to offer you the PDF.
Please watch, read and comment!
Please
download
and read The LAST Factory's response to Kirmuss's claims about its preservative fluid.
<!- ------------------------------------>