Review Explosion Fall/Winter 2019: Charli XCX, JPEGMAFIA, The Who, Beck, & More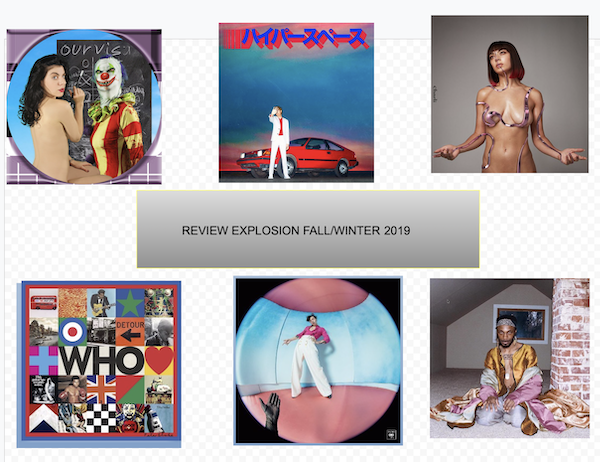 Charli XCX - Charli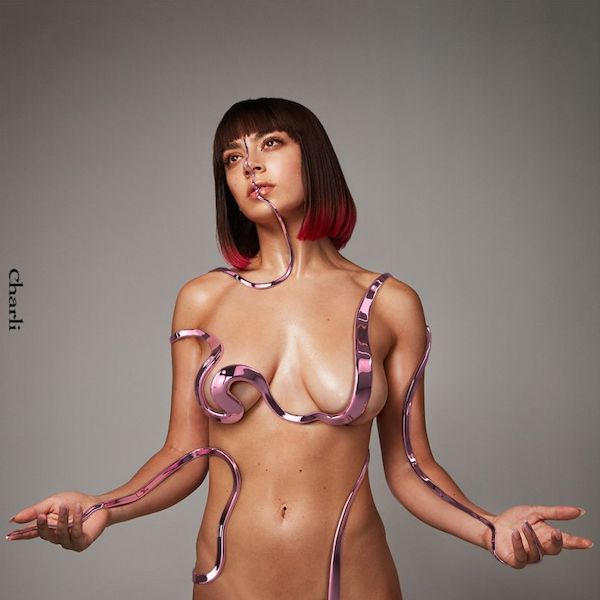 Produced by: A.G. Cook and Charli XCX (executive)
Engineered by: Various
Mixed by: Various
Mastered by: Various
Music: 9
Sound: 7
On her latest proper album Charli, British pop star Charli XCX creates a work that epitomizes, with an artsy bend, all of 2010's pop music's hallmarks. Blown out, hyper-compressed production, glistening synths, giant drum machines, and digitally-stressed vocals are in abundance on Charli, yet the choices that she and executive producer A.G. Cook (known for running the PC Music label) make often surprise the listener. Following the relatively normal and upbeat Troye Sivan-featuring "1999" (no relation to the iconic Prince song, but Charli's track holds its own) comes "Click," which thanks to Dylan Brady's production, in the last third takes a noisy, abrasive left turn. Similarly, Cook and Lotus IV anchor "Cross You Out" with a warped synth bass that oscillates in and out of tune, with other electronic sounds unexpectedly popping out. Structurally and stylistically overall, Charli's songs aren't out of the ordinary, but the utterly weird production twists and high execution quality make it truly special. If you're not yet convinced, listen to "Shake It," whose experimental vocal processing, minimalist beat, and features (CupcakKe on a pop song?!?!) wouldn't come from any other current pop artist (although Charli's underwhelming early-career sales freed her from prioritizing commercial success). "White Mercedes" is simple pop perfection: its melody reminds me of another song that I irritatingly can't recall, and backed by tight production its lyrics detail an on/off romantic relationship and the associated longing, self-doubt, and self-medication. "Gone," about lovers who turn their backs against one who afterwards falls into depression and alcoholism, perfectly sums up Charli: the grooves are simply so catchy that it actually takes effort to focus on the often emotionally dense, sometimes indirect lyrics. When the kids of 2040 ask about 2010's pop music, this record will be considered the ultimate document.
JPEGMAFIA - All My Heroes Are Cornballs
Produced by: JPEGMAFIA
Engineered by: JPEGMAFIA
Mixed by: JPEGMAFIA
Mastered by: JPEGMAFIA
Music: 9
Sound: 6
"You think you know me," but we really don't. A year after his breakout success Veteran (Deathbomb Arc DBA 189 cassette, vinyl, and download), experimental Baltimore noise rapper JPEGMAFIA returned this September with All My Heroes Are Cornballs, a 45-minute collection of abstract, mostly fragmented musical ideas. He jumps from one idea to the next within seconds, never allowing his audience to grasp his artistic identity - does he even have a comprehendible artistic and stylistic identity? Like many albums of its type, most of AMHAC's songs have little form, acting more like a series of sketches rather than a finished painting exhibit. The addictive opener and lead single "Jesus Forgive Me, I Am A Thot" serves as a display of Peggy's versatility; it's at turns angry and satirical, noisy and melodic. After the first few tracks, Cornballs turns into an ideas showcase rather than a conventional "album" of "songs" but in this music consumption age, does it matter? Do people actually pay more attention with less structure? JPEGMAFIA, whether or not he thinks about these questions, consistently challenges listeners. "Jesus Forgive Me, I Am A Thot," much like Kanye's Yeezus opener "On Sight," opens with a barrage of pure noise - you aren't just entering any album, you're entering a work that from the very beginning tests your patience. All My Heroes Are Cornballs, while not as immediately explosive, is far more nuanced and melodic than Veteran. It accurately defines current experimental hip-hop's beautiful mess of ideas, an artistic method unlikely to fade any time soon.
GFOTY - GFOTV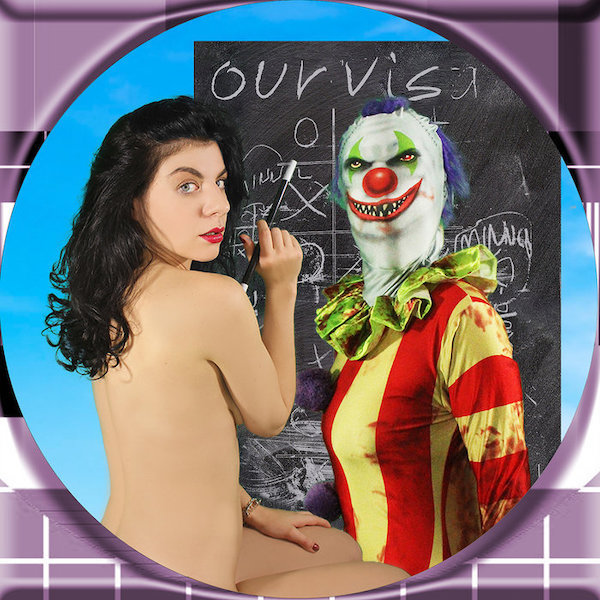 All credits unknown
Music: 0
Sound: 4
As more experimental, fragmented music (JPEGMAFIA, recent Earl, Jack Stauber's Micropop, etc) slowly attracts increasing attention, so does the terrible "music" masquerading as high-level "art." Such is the case for "synthpop" "artist" GFOTY (an abbreviation of the name Girlfriend Of The Year), a full-grown British woman whose latest "album," GFOTV, lasts a mere 11 songs over 12 minutes. The reason I note that she's a full-grown woman is because GFOTV's "songs" sound as if written by a 6-year-old fantasizing about high school love (and Spongebob). It tries to trick the listener into thinking that it's a minimalist masterpiece for the ages, but fails spectacularly; instead, it's really a lazily thrown-together collection of eighth-finished ideas with bright, childish keyboards that quickly grate. Save for the excruciating four and a half-minute closer "Goodnite," GFOTV's "songs" mostly range from 30-60 seconds in length, segueing into each other as GFOTY continues to irritate the poor listener. After suffering through GFOTV, all I can hope for is that a) it doesn't make a lasting impact, as if it does, music will suffer an artistic crisis, and b) that I never have to hear of GFOTY ever again.
Beck - Hyperspace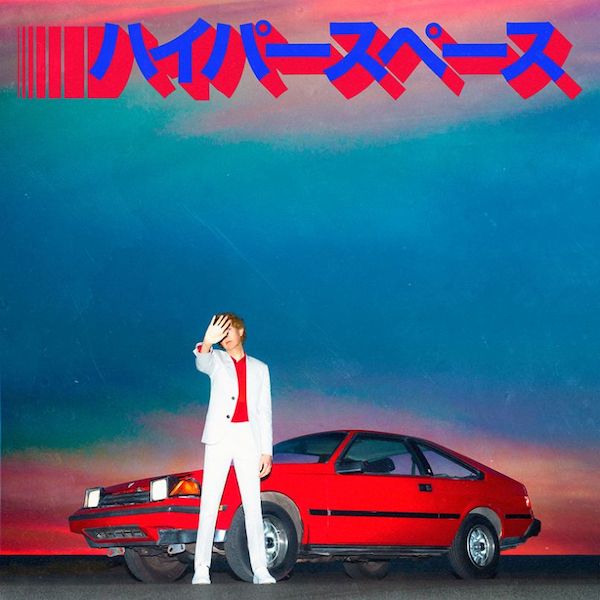 Produced by: Various
Engineered by: Various
Mixed by: Various
Mastered by: Randy Merrill at Sterling Sound
Music: 3
Sound: 5
Middle-age divorce records are often, at the very least, interesting, and at best, result in a true masterpiece (see Blood On The Tracks). Beck's latest outing, November's Hyperspace, comes months after a divorce that nobody cared about, and with this LP, Beck doesn't give you any reason to care. Despite teaming up with Pharrell for a couple of trap-pop highlights, even with its short length most of Hyperspace is of current pop trends an instantly forgettable misuse. As I write this at 2AM, all I can say is that I'm tired of hearing terrible mid-life crisis records every two weeks. I won't waste my time writing in-depth about it, so why waste yours listening?
Harry Styles - Fine Line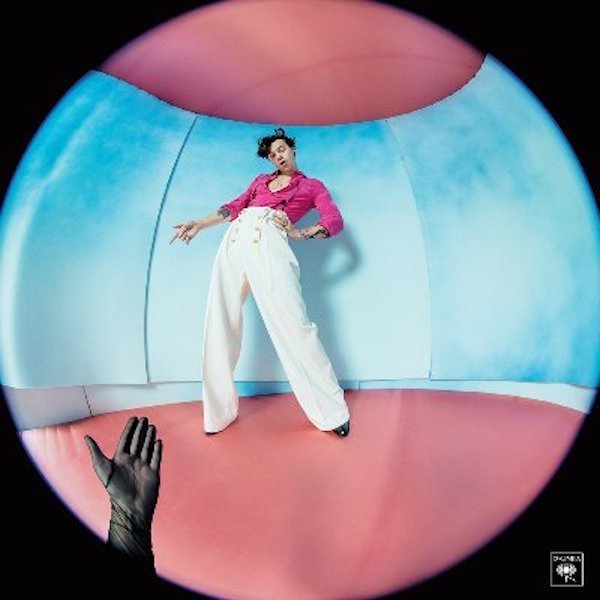 Produced by: Various
Engineered by: Various
Mixed by: Mark "Spike" Stent
Mastered by: Randy Merrill at Sterling Sound
Music: 5
Sound: 6
Following One Direction's dissolution a few years ago, all of its members went onto solo endeavors, the most critically respected of which are Harry Styles' albums. Instead of continuing on the path of overproduced, annoying boyband pop fodder, Styles is obviously trying to make something of greater substance; his two solo records lean towards still squeaky clean soft pop rock with a psychedelic tinge (he actually did shrooms during Fine Line's recording). He described Fine Line as a record "all about having sex and feeling sad;" there are many far better records fitting that criteria, but this LP isn't bad. It's nothing special that's worth repeatedly listening to with limited time, but it's nowhere near unbearable. Overall, I'm mostly indifferent about it.
The Who - WHO (Deluxe)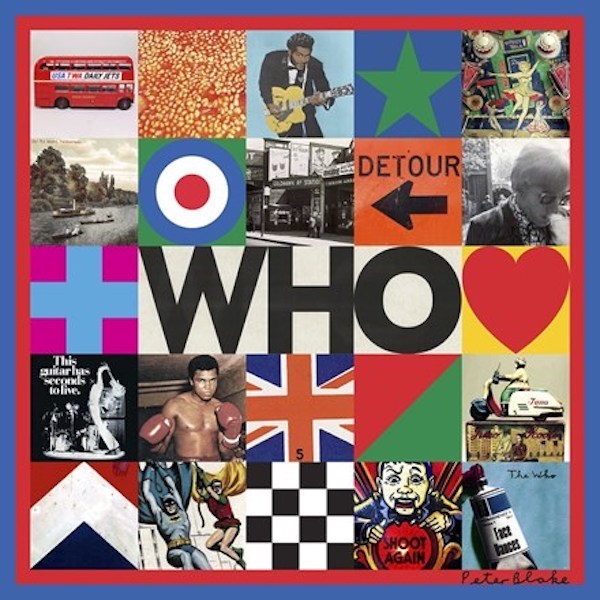 Produced by: Pete Townshend, Dave Sardy, Bob Pridden, and Dave Eringa
Engineered by: Various
Mixed by: Dave Sardy
Mastered by: Stephen Marcussen
Music: 4
Sound: 6
For their first new album in 13 years, the shell of a band masquerading as The Who (while Pete Townshend and Roger Daltrey are essential members, the late John Entwhisle and Keith Moon truly made The Who) during the recording process didn't even interact with each other. That's right: Daltrey and Townshend, who are on fragile terms, have their own personal producers through whom they communicate, record in separate studios, stay at different hotels, and during concerts never make eye contact. Considering the above, who even wants any new music, whether live or in the studio, from The Who? Themselves only, I assume. While Daltrey called the band's new lazily-titled WHO their best album since 1973's Quadrophenia (anything to promote this new record, I guess), I can only say that it's their best album in 13 years, because, well, that's when they last released a record. If The Who By Numbers wasn't already the title of their 1975 LP, for this one it would be a fitting name. Essentially, it sounds like someone else's uninvited grandpa growling about their old age, current politics and how you're gonna hate this song yet they don't give a fuck (their words) for one hour. Why pay money for that when I can get it at a nursing home for free? Due to the factory-assembly digital approach to recording the LP, despite the great backing musicians (including Ringo's son Zak Starkey, Joey Waronker, and Autolux's Carla Azar on drums; as well as bassists Pino Palladino and Gus Seyffert) this batch of uninspired songs has an artificial, overly clean sound that sucks out the little energy the songs began with.
Some old artists just don't know when to stop. The Who should've stopped 15 years ago; as a musical act, they simply don't have the personal dynamics and passion to keep going. Please retire.
<!- ------------------------------------>