MAJOR VINYL PRODUCTION CATASTROPHE AS APOLLO/TRANSCO LACQUERS BURNS!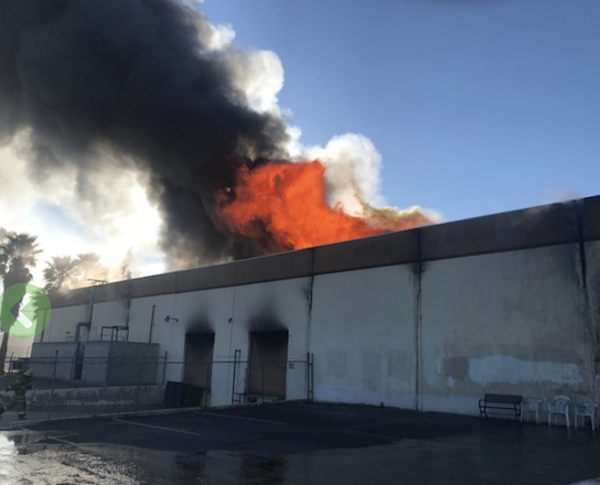 Sadly this is not April 1st, and this is not a joke. The Banning CA facility housing
Apollo/Transco lacquer manufacturing
burned today and is apparently a total loss. More than 80 firefighters fought the dangerous chemical-laden fire. I haven't had a chance to get into the story details but hopefully no one was seriously injured in the blaze.
This leaves but one lacquer producer in the world: Japan-based MDC. Whether or not Apollo/Transco plans on rebuilding or whether California with its stringent environmental protection laws will even allow it, remains to be seen. It's not going to be easy even if Apollo/Transco plans on rebuilding because there's no "off the shelf solution and will take quite a bit of time in any case.
That leaves DMM for those who aren't MDC customers. That company fielded calls from around the world telling anxious potential customers that it was not able to take on any new business.
This is a major catastrophe for the vinyl-loving community.
<!- ------------------------------------>
| | | | | | | | | | | |
| --- | --- | --- | --- | --- | --- | --- | --- | --- | --- | --- |
| | Equipment Reviews | | The Gruvy Awards | | Blogs | Columns | | Show Reports | | News |