When Is The Used Album You Buy Online Not the Album You Bought?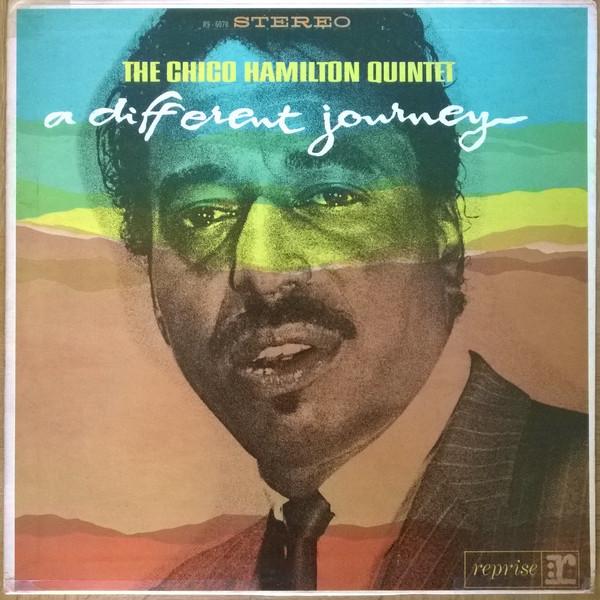 Charles Lloyd
pointed me towards the Chico Hamilton album
A Different Journey
(Reprise RS R9-6078) on which he plays, is musical director and wrote all of the tunes. I'd never heard of it or even seen it, so I went on DISCOGS and found a copy.
The seller's listing hyperlink took me to a page that indicated the record had a "deep groove" label and inner groove etchings:
Matrix / Runout (Runout side A, etched): R-9-6078-A-1 30,223 ①-1
Matrix / Runout (Runout side B, etched): R-9-6078-B-1 30,224 ①-1
Since DISCOGS lists every variant of a given record, I assumed the seller had linked to the correct one with the original label: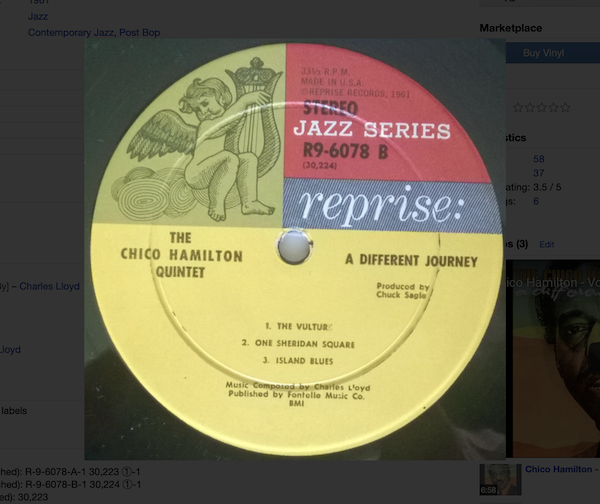 When the record arrived it had the familiar steamboat label not one with a cherub in place of the boat. Not that I cared. But the matrix was not Reprise. Instead it was a stamped Columbia Records matrix. In my experience Columbia did a much better job with its own releases than with contract work like this. Worse, the record, advertised as M- had large areas of visible fungus that the Kirmuss machine couldn't budge. When I played it I realized why: the mold had "eaten" into the vinyl leaving a continuous "shhhhhing" sound.
The seller has stopped responding and it's not worth my time further pursuing it. Then stupid me bought a second copy also linked to the original info that's also a Columbia matrix. Yes, stupid me should have asked the seller about it before buying but when you're in a rush, you sometimes do foolish things.
Can I Have My Money Back? Believe me, I'm trying. BTW: It's a great record! Someone should reissue it. Meanwhile, if you buy used records on Discogs be sure to specify to the seller precisely which version you are looking for. Don't expect the link he or she points you towards is the exact record you'll be getting if you don't first ask!
<!- ------------------------------------>