Review Explosion: FKA Twigs, Sunday Service, Travis Scott's JACKBOYS, Liam Gallagher, & More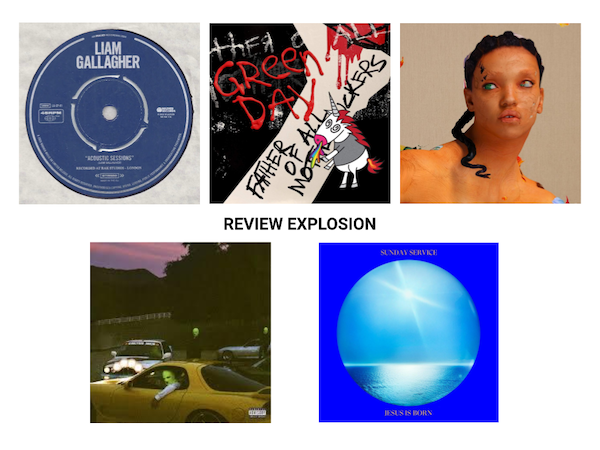 (Review Explosion is a recurring AnalogPlanet feature covering recent releases for which we either don't have sufficient time to fully explore, or that are not worthy of it. Curated by AnalogPlanet contributing editor Malachi Lui, Review Explosion will focus on the previous few months' new releases as well as archival titles and reissues.)
Liam Gallagher - Acoustic Sessions
Warner Records 44.1/24 MQA stream
Produced by: Adam Noble
Engineered by: Adam Noble
Mixed by: Adam Noble
Mastered by: Robin Schmidt
Music: 7
Sound: 7
Almost 25 years after faking sickness to escape Oasis' MTV Unplugged performance (only to watch from the venue's balcony; smoking, drinking, and heckling his brother Noel), in support of his second solo venture Why Me? Why Not Liam Gallagher dropped the live-in-studio Acoustic Sessions (as well as his very own MTV Unplugged session, from which a few tracks are sourced). Anchored by a stellar group including 3 backup singers and 8 string players, Liam plays three Oasis songs ("Cast No Shadow," "Sad Song," and "Stand By Me") and four Why Me? Why Not cuts: "Now That I've Found You," "Alright Now," "Once," and "Meadow." The Oasis songs here are fantastic; with gleaming acoustic guitars, "Cast No Shadow" and "Stand By Me" are better than ever (the latter statement coming from a Be Here Now fan). Why Me? Why Not isn't as bad as my initial review said (it's still not as good as As You Were), but here its songs, particularly "Now That I Found You," find new, more comfortable lives in the stripped-back setting. Liam's voice sounds great, though there's probably some minor digital manipulation. The MQA files' overall sound quality is very good (no vinyl at the time of writing); acoustic guitars surround listeners, Liam is mostly front and center (occasionally his voice is buried a bit, potentially to cover imperfections) and soundstage depth is decent. Biblical? No. Highly recommended? Yes.
Green Day - Father Of All…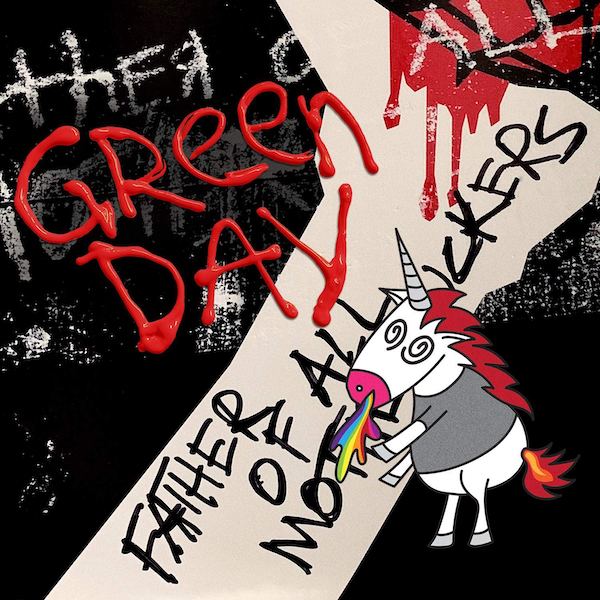 Warner Records 44.1/24 MQA stream (also in LP and CD bargain bins)
Produced by: Butch Walker and Chris Dugan
Engineered by: Butch Walker, Chris Dugan, and Todd Stopera
Mixed by: Tchad Blake (assisted by Elin B)
Mastered by: Brian Lucy
Music: 3
Sound: 4
"No features. No Swedish songwriters. No trap beats. 100% pure uncut rock." The first three things? For better or worse, true. The last? False advertising. Green Day's latest album (more like disaster), Father Of All…, is a dozen times overproduced, comprised of "compositional" fragments stretched into miserable "songs." The album only lasts 26 minutes, but with its drought of anything interesting, it might as well be 46. The stadium-ready pop elements (unnecessary "ah-ah-ah"'s and "oh-oh-oh"'s) don't hide Billie Joe Armstrong's laziest songwriting ever; choruses like "Ready, aim, fire/Fire, ready, aim" and song titles like "I Was A Teenaged Teenager" should embarrass everyone involved. Father Of All sounds aimed towards suburban emo kids who think that being "rebellious" is buying a Green Day album from *checks notes* Target. And given Green Day's high profile, this album's production is a total clusterfuck. There's the expected heavy compression, but Armstrong's vocals are unintelligibly buried, and the overall mix unlistenable. The band said that Father Of All… is about "the lifestyle of not giving a fuck." That quote isn't even "rock 'n' roll;" it's just pure laziness. Soon enough, sealed vinyl copies of Father Of All… will, in bulk quantities, join Iggy Pop's Free and Beck's Hyperspace in the $12.99 bargain bins, dying a deserved death. Father Of All… retailers' discount sections, that is.
FKA Twigs - MAGDALENE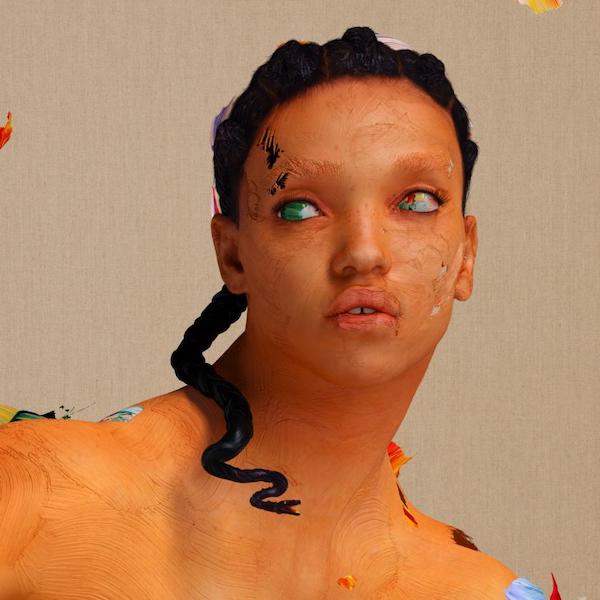 Young Turks 44.1/16 stream (also on LP and CD)
Produced by: Various
Engineered by: Various
Mixed by: Manny Marroquin, Nicolas Jaar, Skrillex
Mastered by: Joe LaPorta
Music: 6
Sound: 8
"A masterpiece!" "9.4/10!" 88% on Metacritic! Other critics' massive acclaim of art pop singer FKA Twigs' second album (and her first in five years) MAGDALENE set my own expectations quite high; while I enjoy the album, I don't hear what's so special about it. Twigs enlists an all-star cast of producers including Nicolas Jaar, Jack Antonoff, Kenny Beats, Skrillex, and Sounwave, but the production isn't particularly unique. Jaar (the best and most distinct producer here), credited on 5 of Magdalene's 9 songs, doesn't bring his strongest musical ideas, and was a Future feature on "holy terrain" really necessary? Twigs' voice as well as her type of art pop bears a strong similarity to Kate Bush: interesting enough for one listen, but not compelling for repeated spins. I see why so many love the album (entirely separate from its singularity, or lack thereof), but I don't find myself wanting to return to it.
JACKBOYS & Travis Scott - JACKBOYS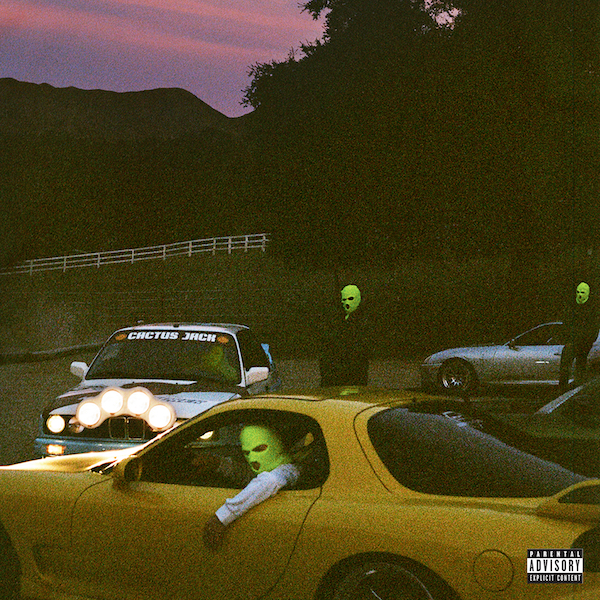 JACKBOYS/Epic 44.1/16 stream (LP and CD coming soon)
Produced by: Various
Engineered by: Various
Mixed by: Mike Dean
Mastered by: Mike Dean
Music: 7
Sound: 7
To further establish his JACKBOYS label as a collaborative creative collective, Travis Scott last year released the 7-track, 21-minute album JACKBOYS. The label, which features Travis, Sheck Wes, and Don Toliver (plus others not on the album), is joined here by Rosalia, Lil Baby, Young Thug, Quavo, Offset, and the late Pop Smoke. Aside from Travis' "HIGHEST IN THE ROOM" remix, JACKBOYS is full of simple, fun trap bangers, some better than others (the Young Thug/Travis Scott track "OUT WEST" is easily superior to Sheck Wes' "GANG GANG"). The production is that of a typical trap album, with some extra embellishments (Mike Dean's "HIGHEST IN THE ROOM" synths and the Beyonce sample on "HAD ENOUGH"). The album is far from Travis' best, but it doesn't try to be an epic masterpiece; rather, it's an enjoyable collab project, brand promotion, trap songs for mindless pleasure. It's a vibe.
Sunday Service Choir - Jesus Is Born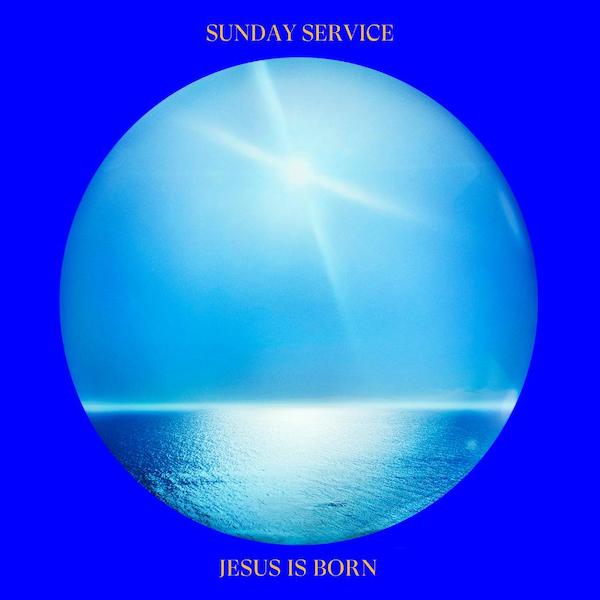 44.1/16 stream (no reason to waste plastic!)
Produced by: Kanye West (executive)
Engineered by: Various unknown
Mixed by: Mike Dean
Mastered by: Mike Dean
Music: 5
Sound: 5
A negative Kanye review, again? Kind of. In celebration of Christmas, Kanye's Sunday Service Choir (known among fans as The Samples) released Jesus Is Born, an 85-minute gospel slog that's essentially a church service without feeling. Devout Christians can "fill in" that missing feeling (some even held home church services to Jesus Is Born), but for atheists who casually like the passionate delivery of gospel music, what's the point? That emptiness is mostly due to the recording quality: the choir is overdriven, the mix is bone dry, and the accompanying instruments are buried. If I heard these performances live, I'd feel the feeling, but the recording doesn't communicate it. Had it not been a Kanye-supervised project, few would even know, much less care about it. I understand why he commissioned this, though I don't see much of a reason to actually listen to it.
(Malachi Lui is an AnalogPlanet contributing editor, music lover, dedicated record collector, and highly opinionated sneaker enthusiast. While you quarantine, he wants you to stream his monthly playlist)
<!- ------------------------------------>