Is Tonearm Manufacturer JELCO a Covid-19 Victim?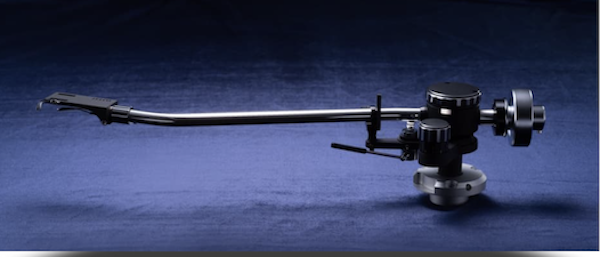 This morning I received an email from Simon Brown designer and manufacturer of the innovative
The Wand tonearm
and new The Wand turntable telling me that Jelco tonearm's parent company Ichikawa Jewel Co. Ltd had announced it would be shutting down the business.
Mr. Brown's email included a general distribution email purportedly from Takako Ichikawa, the company's President and CEO announcing the closure. Everything about it seemed legitimate but I hesitated to "be first" with an unsubstantiated rumor (Brown wrote that he couldn't substantiate the rumor, despite passing on the email from Ichikawa-san) and a visit to the Jelco website at this time says nothing about the company closing though there is a message at the top of the home page saying that as of April 2nd, 2020 due to production and transportation delays caused by Covid-19 the company was not accepting any new orders.
I've now heard back from a number of industry insiders who have heard the same news so I feel it appropriate to pass this along to you. The email from Ichikawa-san is dated today, May 11th. Here's what it says:
Dear Sir.
It is with deepest regret to inform you this sad announcement.
The novel corona virus pandemic continue to have a significant impact on our production lines, and so I have decided to terminate our business effective immediately.
For the past few years, the business has endured a decline in labor productivity due to health issues arising from our aging skilled engineers. Furthermore, due to our obsolete mechanical equipment, performing maintenance on them has become difficult.
I sincerely ask for your understanding on the following points:
• No new orders will be accepted.
• Repair of products will not be accepted.
I would like to thank everyone for their warm support that was extended to us throughout the years. I would also like to express in writing my deepest gratitude for your kindness and wish you all the best for your continued development.
Sincerely yours,
Takako Ichikawa
President & CEO
ICHIKAWA JEWEL CO.,LTD.
If this is true and there's no reason to believe it's not, it sucks big time! First SME announces it will no longer sell to OEM customers and now this. While it may present opportunities for other manufacturers, Jelco especially was the reasonably priced high quality "bread and butter" "go-to" tonearm choice for many and for very good reasons.
Now what?
<!- ------------------------------------>