AUDIOcon Los Angeles Jan. 14-16th Newport Beach, CA Presented by the LA&OC Audio Society!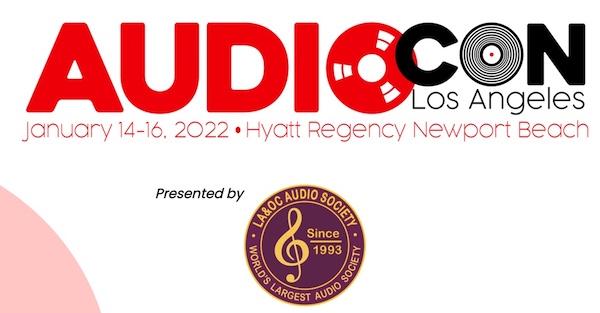 The Los Angeles & Orange County Audio Society just announced
AUDIOcon
—a new "world-class" international high-end audio show at the Hyatt Regency Newport Beach Hotel, January 14th-16th, 2022, organized under the direction of Sarah Tremblay and Michel Plate, the duo behind the successful and long-running Montreal and Toronto Audiofests.
For those who absolutely hate high-performance audio, the name "AUDIOcon" couldn't be more appropriate but for the rest of us, it works just fine. The hotel is a large, sprawling two story building, meaning no long elevator waits. The early January date is ideal for the weather but more importantly it will not interfere with other scheduled shows including the Florida Audio Expo, which takes place in February. This will be an international show and marks a return to show production for the L.A. & Orange County Audio Society that for many years produced great shows in the Newport Beach area.
This is an exciting launch! Assuming Covid19 is behind us, and while we are hopeful, there's a large, idiocracy in America that fights science, truth and plain old common f...king sense so who knows? Fingers crossed for this one!
<!- ------------------------------------>