Sister Publication Sound&Vision's Great ATMP Feature is Definitely Worth Reading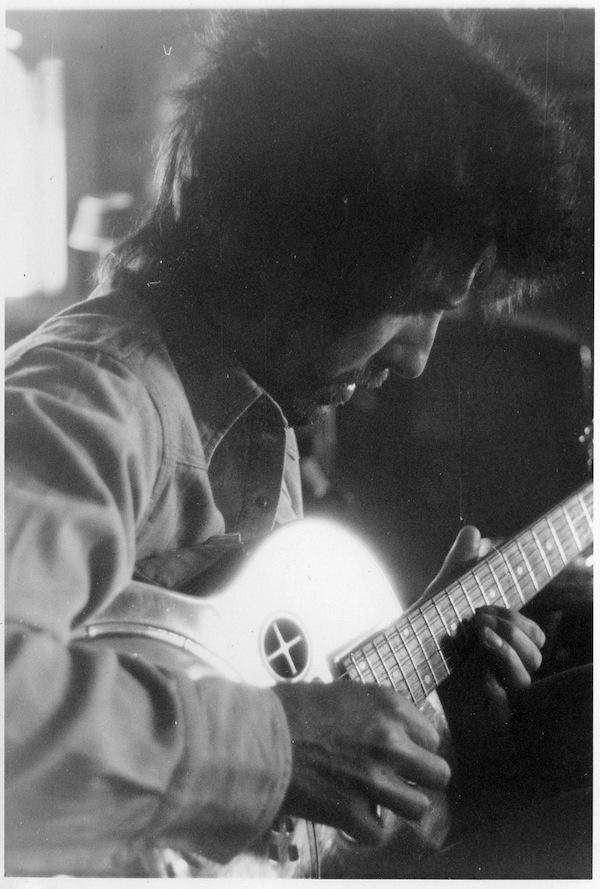 AnalogPlanet's "sister publication"
Sound&Vision
the other day published "The Making of
All Things Must Pass
" a comprehensive feature by Matt Hurwitz complete with outstanding studio and other photos.
Among the really interesting information—especially for readers looking for the best copy of the original version of All Things Must Pass is that George "Porky/Pecko Duck" Peckham was hired by Apple to master their LPs including the original All Things Must Pass. My 1U pressing does not have a "PORKY" or a "PECKO DUCK" on it, nor does my original James Taylor. However my copy of Badfinger's Straight Up does. I'd never before looked!
According to Hurwitz's story, Peckham said "George was very happy with my cut". According to the story, "Straight copies of the album side reels were sent to territories for pressing, accompanied by Peckham's mastering notes, to ensure a uniform sound around the world—which Peckham was given authority to reject, if they did not comply.
"For the U.S., Harrison brought the album reels himself on October 28, followed by Peckham, to MediaSound Studios NYC as requested by Allen Klein. Peckham supervised veteran cutting engineer Dominick Romeo, who cut the album to his specs—though, he notes, "He didn't like a younger man to be in charge, and I caught him trying to change the setting I had brought with me." There was another issue, something many fans have noted over the years regarding some first U.S. pressings—a noticeable speed variance on some album sides. "They had a problem with their lathe turntable drive", most likely a Scully, which is belt-driven. "It was appalling, and I told their maintenance man it was slipping, and that he needed to repair it, so that we could recut all of the dodgy ones." Though Peckham asked Al Steckler, who ran U.S. Apple Records to try to recall those sets pressed from the bad lacquers, apparently some still made it into stores."
Since the original U.K. and U.S. sets were cut directly from the masters and the rest of the world's were cut from dupes, it's a safe assumption to make that the U.S. and U.K. originals would be best but remember: plating and pressing quality make a big difference and at that time Capitol's plating and pressing were second rate compared to EMI's as anyone who's compared an EMI classical title with the same record on Angel will know.
(I met Al Steckler recently at the home of a woman whose classical record collection belonging to her late husband musicologist Mortimer Frank I helped sell for her. I asked Steckler for an interview but sadly he declined. He must have some great stories! Well, he told me one: when he was at London Records they wanted to release a single from The Moody Blues' Days of Future Past but no one could figure out how to edit it down to a proper single length. Steckler had run the London classical music division and so took a razor to a tape copy of the song, which I think was "Nights In White Satin", and BAM made the successful edit.)
A few other facts worth mentioning that were in the Hurwitz story: Harrison took some of the 8 track tapes to Trident Studios, which had a 16 track machine, and bounced the 8 tracks to the 16. Further overdubs were done at Trident, where Ken Scott worked and Scott oversaw some of the recordings and performed the mixes of the tracks finished there.
One oddity in the story: Ken Scott, who is listed in the credits first as engineer along with Phil McDonald gets short shrift in Hurwitz's story. Not sure why. Scott also gets "engineering" credit for the 2000 30th anniversary digitally remastered edition released in 2001. I emailed Ken and asked him what he thought of the new remix and he told me he hadn't been sent a copy, which I think is pretty shoddy, don't you?
Finally there's the photo at the top. That was supplied by my accountant who was Ravi Shankar's manager and one of the "Concert For Bangladesh" producers. How cool is that?
<!- ------------------------------------>