Has T-Bone Burnett Invented the Indestructible Lacquer?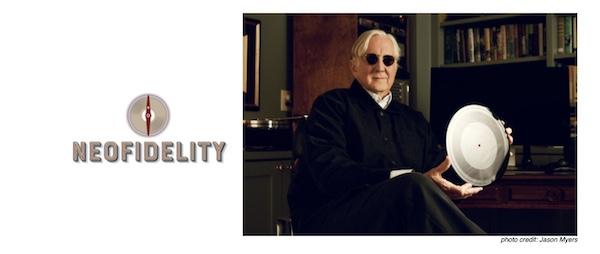 In a press release today first reported by Variety of all places, record producer and analog advocate T-Bone Burnett announced that he's just completed a special recording session with Bob Dylan that will be released in a new analog format he calls "Ionic Originals". Burnett claims it is "The first breakthrough in analogue sound reproduction in more than 70 years". I assume magnetic tape is the 70 year old breakthrough to which he is referring.
Burnett has formed a new company, NeoFidelity, Inc. to record artists and provide a platform for the distribution of Ionic Originals. Burnett claims to have "...developed an analogue disc that possesses a depth, resonance and sonic fidelity that exceeds that of vinyl, CD, streaming or any other means of experiencing recorded music."
Exactly what is an "Ionic Original"? Burnett says, "It is archival quality. It is future proof. It is one of one. Not only is an Ionic Original the equivalent of a painting, it is a painting. It is lacquer painted onto an aluminum disc, with a spiral etched into it by music. This painting, however, has the additional quality of containing that music, which can be heard by putting a stylus into the spiral and spinning it."
By definition a "lacquer" is lacquer painted onto an aluminum disc. Is Burnett recording to tape and selling "one off" lacquers ala SuperSense? That cannot be! Yet it's "one of one". And it's a spiral groove played using a stylus. Obviously it's not a "direct to disc" lacquer sold to one person only and it's not the SuperSense model, so what is it?.
The press release says: "Through the creation of the patented Ionic Original, Burnett has built upon his mission as an advocate for the sonic excellence of analogue sound by making unprecedented strides in fidelity and durability of the medium." That asks more questions than it answers, one question being, can it be played on my current turntable using a normal stylus?
We need answers and we will do our best to get them for you including what songs Dylan performed and with whom he performed them!
<!- ------------------------------------>