The Best Of Roxy Music 180g 2LP Set, Half-Speed Mastered by Miles Showell, Coming September 2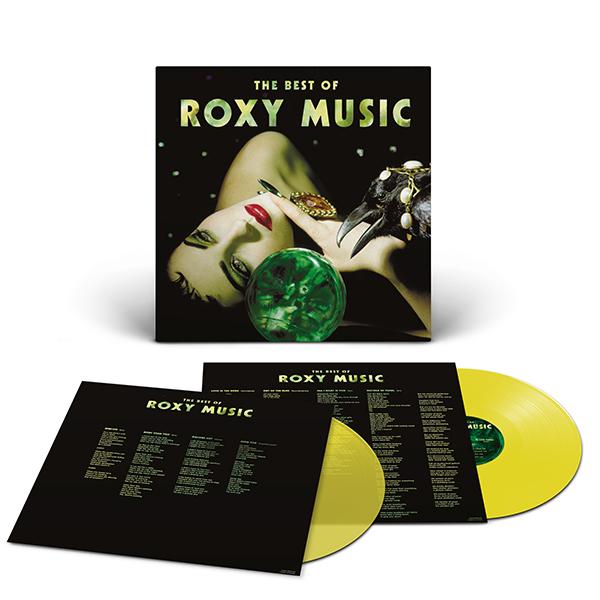 Roxy Music always did have a hook on me, and they've done it again with their upcoming 180g 2LP best-of collection. To wit: The Best Of Roxy Music is scheduled for release on September 2, 2022 via Virgin/UMe. It's the first time this official career-spanning Roxy Music best-of collection is being made available on wax.
The Best Of Roxy Music will be released in two versions: 1) 2LP 180g black vinyl, and 2) limited edition 2LP 180g yellow vinyl (as seen above). Both versions include restored and enhanced artwork, lyrics, and — even better — they've been half-speed remastered by Miles Showell at Abbey Road Studios.
Arranged in reverse-chronological order, the track listing for The Best Of Roxy Music bookends Roxy's recording career between 1972-82. Though the official side breaks for these 18 tracks have yet to be confirmed, we do know the running order, which is presented in full at the bottom of this story.
The set opens with "Avalon" and "More Than This," two iconic compositions that propelled the band's final studio album Avalon to multiplatinum success. Elsewhere, songs like "Love Is the Drug" and "Angel Eyes" pioneered a new fusion of rock and disco, while "Do the Strand" and "Street Life" blurred the lines between genres. "Re-Make/Re-Model" and "Virginia Plain" birthed and defined the art-rock movement, and have influenced multiple generations of aspiring young musicians from St. Vincent, Sex Pistols, and Grace Jones to Duran Duran, Chic, Franz Ferdinand, and countless others.
Also included on Best of are the ballads "Oh Yeah!," "Dance Away," "Over You," and a stirring interpretation of John Lennon's "Jealous Guy," the latter becoming a UK No. 1 for Roxy in 1981.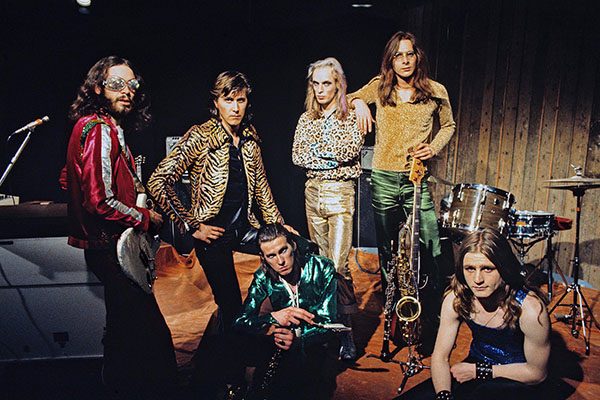 Roxy Music will also be embarking upon their first tour in over a decade. Lead vocalist Bryan Ferry, saxophonist Andy Mackay, guitarist Phil Manzanera, and drummer Paul Thompson will perform together onstage for the first time since their sold-out 2011 For Your Pleasure tour. Ten arena shows across North America will take place in September before Roxy heads back to the UK on October 10 for three dates in Glasgow, Manchester, and London.
In addition to The Best Of Roxy Music, each of Roxy's eight studio albums have also been reissued earlier this year in special 180g anniversary editions with new Miles Showell half-speed mastering, revised artwork, and a deluxe gloss laminated finish. These titles are, in chronological order: June 1972's Roxy Music, March 1973's For Your Pleasure, November 1973's Stranded, November 1974's Country Life, October 1975's Siren, March 1979's Manifesto, May 1980's Flesh and Blood, and May 1982's Avalon. (My personal favorites are the two bookends: Roxy Music and Avalon.)
A Music Direct purchase link for these eight Roxy titles appears below. Note that some of them are currently sold out and awaiting restock. If you've already gotten some or even all of them in hand yourself, let us know what you think about how they sound in the Comments section below.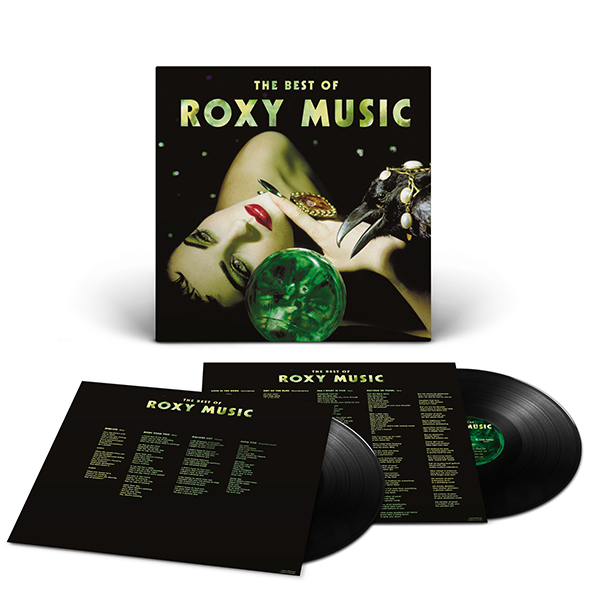 ROXY MUSIC: THE BEST OF ROXY MUSIC
180g / 2LP (Virgin/UMe)
Track Listing (side breaks TBA)
1. Avalon
2. More Than This
3. Jealous Guy
4. Over You
5. Same Old Scene
6. Oh Yeah!
7. Angel Eyes
8. Dance Away
9. Both Ends Burning
10. Love Is the Drug
11. Out of the Blue
12. All I Want Is You
13. Mother of Pearl
14. Street Life
15. Do the Strand
16. Pyjamarama
17. Virginia Plain
18. Re-Make/Re-Model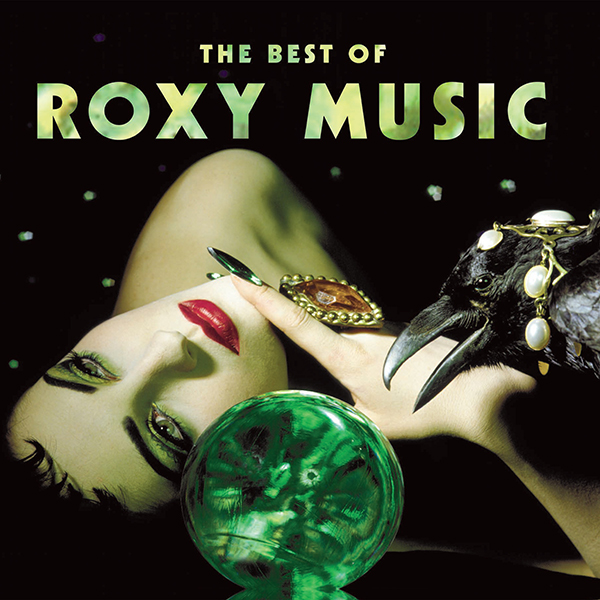 <!- ------------------------------------>